Monday's Minutes is where I share what I'm reading and what I'm reading next.
WHAT I'M READING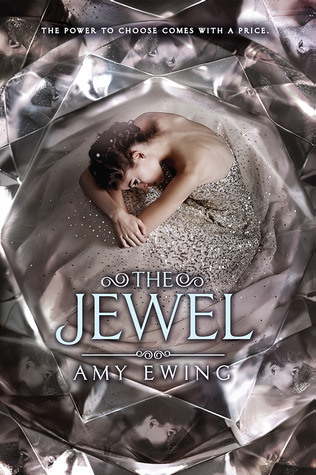 The Jewel (The Lone City #1) by Amy Ewing. I'm only 2 chapters into this so far, so it's still a little hard to tell what I think of it. I've read a lot of unfavorable reviews of this, so I'm not expecting much, but I still want to give it a try. Mostly because the cover is so pretty!
WHAT I'M READING NEXT
Suspicion by Alexandra Monir. I was approved for this from NetGalley and it expires early in December, so it will be my first post-NaNo read.
NaNoWriMo Update
I had gotten ahead on my word count so I decided to give myself a day off. One day off turned into three days off and I had pretty much decided to give up. I didn't go to a write-in because last time I went the people in charge spent the whole time on Google Hangout with someone who couldn't make it due to weather and I only got two charms and it just didn't seem worth the hassle. But yesterday I got a second wind and got over 4k words written so I am now just barely caught up to par. I'm going to try and power through and finish this thing up right!
What are you reading? And if you're writing instead, how is it going?