I read a lot of books that I don't end up reviewing for whatever reason. Some because I wasn't impressed. Some because I didn't have the time. Some I just wasn't feeling it on whatever particular day I finished. I thought I'd start doing a post once a month  with just the couple thoughts I shared on Good Reads.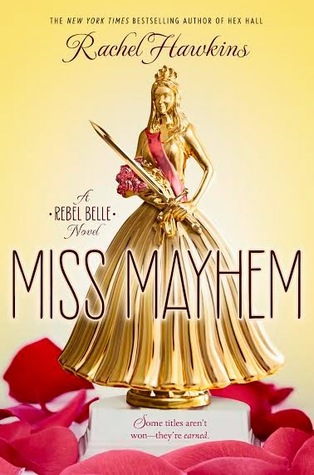 Miss Mayhem (Rebel Belle #2) by Rachel Hawkins. Read May 5-7. 3.5 stars.
All the reviews I've read have said this book wasn't as good as the first, but I liked it at least just as much. I think I may have liked it even more than the first. Perhaps because the first book was so raved about and I thought it was just ok.
I found Harper much less annoying this time around. I liked David, though I think we could have gotten a little more of him. I didn't mind Ryan in this book and the love triangle I was expecting wasn't quite what we got. I didn't like Bee, in fact I forgot her character even existed. Oops. I thought Bee's trajectory was very predictable, as well.
Overall, the book was enjoyable and ended in such a way that I'll definitely be reading the next book.
Summer in the City by Elizabeth Chandler. Read May 9-10. 3 stars.
I've been on a YA Contemporary kick lately and was really craving something sweet and light and this completely fit the bill. (A big thanks to my generous blogger friend Diana that bought me a copy!!!!) The main character was likable and so were most of the supporting cast. I loved Josh, especially in the last couple chapters! Overall a cute read!
Secret Girlfriend by Bria Quinlan. Read May 10-11. 2 stars.
I loved Luke Parker! He's so sweet! But he didn't quite make up for all the ridiculous going on in this book. Amy drove me crazy for about the first half of this book. Chris was completely awful during the whole thing and there was no reason for Amy to be so misguided about him. I think the melodrama went on just a little too long, but I did like the ending. And I loved the whole Parker family.
Getting Lucky Number Seven by Cindi Madsen. Read May 11-12. 3 stars.
I've liked some of this author's other books so I thought I'd give this one try. It was a little more graphic than the others I've read which is a downside and very similar to a bunch of other NA books out there, but I liked the main characters and it was an easy read and fit in with my contemporary kick I'm on.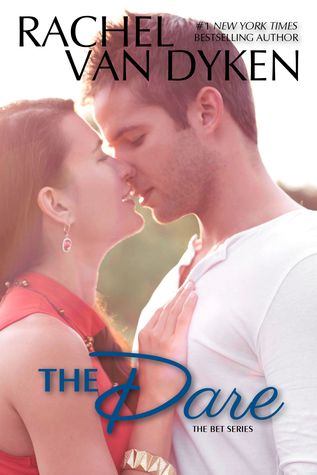 The Dare (The Bet #3) by Rachel Van Dyken. Read May 12-15. 1 star.
I started the first book in this series once and couldn't get through it. I got this one for free so I thought I would give it a try. While there were some humorous moments, the characters weren't all that likable – I HATED the Grandmother character. I'm glad it was free 🙂   
Cinderella Screwed me Over by Cindi Madsen. Read May 13-15. 3.5 stars.
Cute Chick Lit. I liked the "case studies", though they didn't really resemble the fairy tale characters they were compared to. I loved Jake and the main character was likable.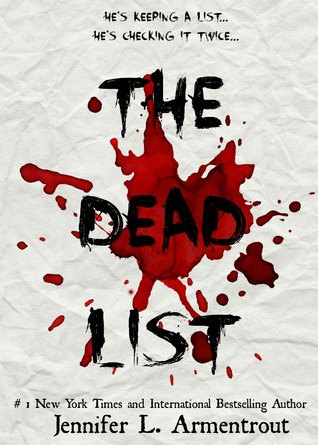 The Dead List by Jennifer Armentrout. Read May 24-26. 3.5 Stars.
This book reminded me that I really enjoy JLA's YA books and it's a cool idea that she released a whole book for free. This is a draft that wasn't fully edited and really there weren't many typos and only one glaring continuity error that I could tell.
I liked the characters. Ella was a good main character and Jensen was a pretty good book boyfriend, though I thought he was a little too domineering at times. The mystery was well done. While there were some parts that I thought were predictable, there were other things that surprised me. I would have liked a little more background from when they were younger and I think it took too long to find out what happened with Penn, but overall it was a good, enjoyable read.
*************************************************************************
RE-READS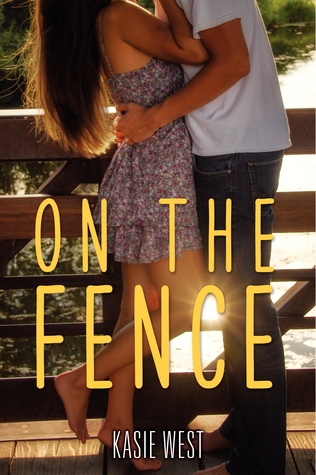 On The Fence by Kasie West. I've really been on a contemporary kick this month and with the anticipation of The Fill-In Boyfriend coming out, I was craving some Kasie West.
The Best Man, The Perfect Match, Waiting on You, and In Your Dreams (The Blue Heron series) by Kristan Higgins. What can I say? I love Kristan Higgins. I re-read The Best Man and then I just wanted the rest of the series.
Somebody to Love by Kristan Higgins. This is kind of a sequel to both The Next Best Thing and Catch of the Day. The first time I read this I hadn't read either of the other novels and I have to say that I enjoyed it much more this second time around, recognizing all of Parker's friends now.
*************************************************************************
BACK ON THE TBR SHELF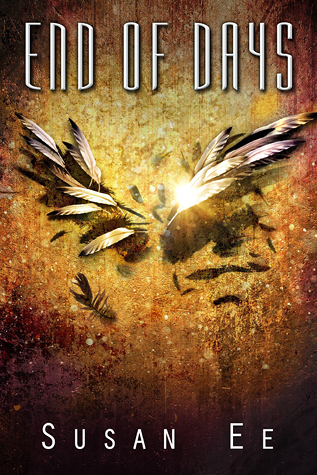 End of Days (Angelfall #3) by Susan Ee. I think I may need a re-read before I go into this last book. I really didn't remember much of what happened before and there wasn't much recap.
*************************************************************************
DNF
Taken by Dee Henderson
I got about a quarter of the way through this book before I decided I needed a break from it. After a couple of weeks I just can't make myself pick it up again.
I've liked many of Henderson's other novels, but Taken just didn't do it for me. While I liked Matthew well enough, I just couldn't stand Shannon. I found her attitude extremely off-putting. I was just really annoyed about how she had a plan in her head of what to do and even though she went to Matthew for help, she refused to listen to any of his input. For the life of me I can't understand why he catered to her so completely and trusted her so easily.
And while what I read didn't get very far into romance at all, I can't really get behind Matthew and Shannon being romantically involved. His first impression of her was how she reminded him of his daughter and that just puts an ick factor to it.