I read a lot of books that I don't end up reviewing for whatever reason. Some because I wasn't impressed. Some because I didn't have the time. Some I just wasn't feeling it on whatever particular day I finished. I thought I'd start doing a post once a month  with just the couple thoughts I shared on Good Reads.
The Power (Titan #2) by Jennifer L. Armentrout. Read October 2-6. 2.5 Stars.
Sigh. I really wanted to enjoy this, but it was just so average. Recycled plot, recycled characters. I've always been a big fan of JLA, but I don't think there was one thing in this book I haven't already read in one of her (many) other books. I'm not giving up on her books, but the last few I've read from her I have been really disappointed in.
Truly, Madly, Famously (Famous in Love #2) by Rebecca Serle. Read October 7-8. 2 Stars.
Well. I did not like this one nearly as much as the first one. I liked Paige in the first book, but she was super annoying the whole time in this one. Cheating in books always makes me angry, too. Paige and Rainer were officially together in this one so all her pining over Jordan was just not ok anymore. I didn't like the additional characters that were introduced. The one lesson Paige learned that I did appreciate was that she finally realized she was just 18 and choosing between the two guys was not choosing the rest of her life.
Rock Falls, Everyone Dies by Lindsay Ribar. Read October 8-9. 3 Stars.
I think this book had a lot of potential that it never fully lived up to. The characters, other than Aspen, were not that well developed and were easily removed from the story when their usefulness to Aspen's development was over. I was expecting a lot more from the ending and was a little disappointed with how open-ended it was. The main thing that kept me reading this books was Aspen. When the main character is unlikable I need to LIKE not liking him and Ribar did a good job making me feel that. He was kind of an awful person and he was fine with it and I kind of enjoyed that about him. But as the story went on he started to feel bad about it and want to try to be better and I enjoyed that, too.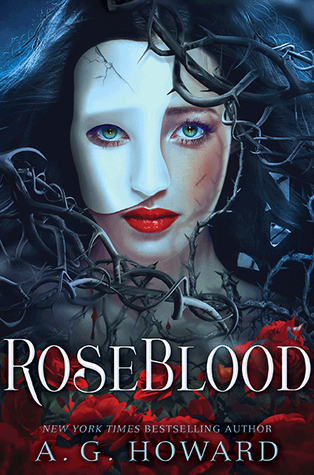 RoseBlood by A.G. Howard. Read October 10-15. 3 Stars.
RoseBlood was a very interesting idea that didn't quite live up to it's potential for me. Two likable main characters (especially Thorn) and lots of references to the original Phantom of the Opera story were really well done. However, the major fantasy/supernatural elements were unexpected and hampered my enjoyment a bit. I also thought it was a little too long and too descriptive. I do think that fans of Howard's Splintered series and those who are looking for a different type of re-telling will enjoy it. Full review to come closer to release date.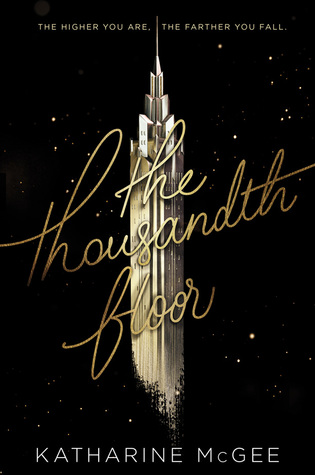 The Thousandth Floor (The Thousandth Floor #1) by Katharine McGee. Read October 15-18. 3 Stars.
3 Stars because I'm feeling generous. I think the comparison to Gossip Girl is pretty accurate. I never read the books, but I've seen the show and I could totally see these characters and this world as a tv show like that. I liked the futuristic stuff. I thought there were too many perspectives, though. I only really liked Watt and I don't think he got as many chapters as the others. I was kind of interested in Avery's plotline because of how morally gray (like dark, dark gray) it was. I really didn't care at all about the other 3 POVS. And the person I wanted to die, didn't. The pace is really slow, but I think if you end up liking the characters more than I did that you wouldn't mind it.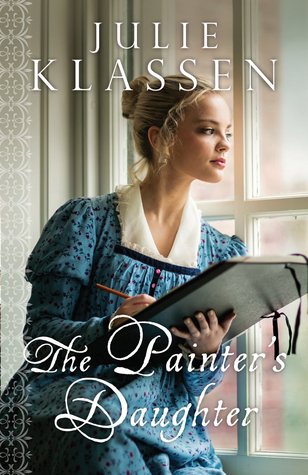 The Painter's Daughter by Julie Klassen. Read October 18-21. 3 Stars.
I liked Sophie and Stephen (and especially Stephen's dry sense of humor in the first several chapters, though sadly it seemed to disappear as the book went on), but I disliked almost all the supporting characters. I thought all the "mysteries" were pretty obvious from early on and it took too long to reveal things. As in most Klassen novels, though, I enjoyed the romance and the subtle Christian themes. I wasn't sure if I would be satisfied with either possible resolution given the circumstances, but I found I was really happy with how it all worked out.
Dead Girls Society by Michelle Krys. Read October 23. 3 Stars.
Overall, Dead Girls Society was a quick, enjoyable read. Though I thought it took a little long for the dare game to really live up to it's potential, it did eventually get there. Hope, the likable main character, made me want to keep reading, even when the story was dragging a little and I liked how her disability was handled. I would recommend this to YA lovers who enjoy mild mystery and suspense. Full Review to come closer to release date.
To Love and to Cherish (The Wedding Belles #3) by Lauren Layne. Read October 23-25. 3.5 Stars.
It took me just a little bit to get into this. It's probably because I haven't read the other books in the series, but I didn't really feel like Alexis and Logan were really friends. She constantly referred to him as her accountant and though it was said that he was a lot more to her than that, we don't really get to see their friendship in the beginning. It starts out with him wanting to be more than friends and she keeps shutting him down. However, once they got to Florida I really started to enjoy it. Alexis was still really wary, but they actually communicated and they were so cute together. I ended up really liking the romance and how it all turned out. I'm definitely going to go back and read the rest of the series.
Thanks again to Deanna (A Novel Glimpse) for giving me her extra copy!!! Book blogger friends are the best.
Wrong Brother, Right Match (Anyone But You #3) by Jennifer Shirk. Read October 25-27. 4 Stars.
Overall, I really enjoyed Wrong Brother, Right Match. I liked the sweet romance and the Christmas setting. It reminded me so much of watching a Hallmark Christmas movie, which I love. I definitely recommend to those looking for a romantic holiday themed read. Full review to come closer to release date.
****************BACK ON THE TBR****************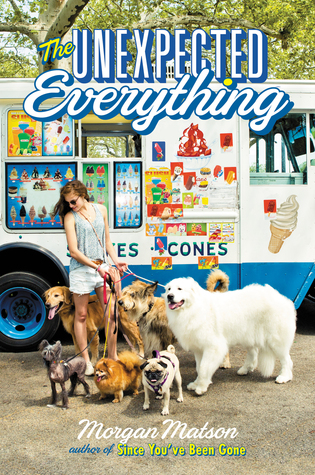 Loner by Teddy Wayne, Swarm by Scott Westerfeld & etc., The Unexpected Everything by Morgan Matson, Dating an Alien Popstar by Kendra L. Saunders. These are all books I've had on my TBR for awhile, but they're just not interesting me at the moment and if I stay on track with NaNoWriMo then I won't really have the time for them (and the first 3 are library books that will expire before I get to them). I didn't even start Loner or Swarm, but I'm feeling book slumpy and neither sounded like something that would bring me out of it. I started The Unexpected Everything (my first Matson book) and didn't even make it through the first chapter before I decided I wasn't in the mood for it. Dating an Alien Popstar is a complete random pick that I saw quite awhile ago because I thought it looked kind of funny and I noticed the other day that it was free a Nook book at Barnes and Noble so I downloaded it and read the first chapter and I'm not quite sure if I'll ever pick it back up, unfortunately. But it could get better?