I read a lot of books that I don't end up reviewing for whatever reason. Some because I wasn't impressed. Some because I didn't have the time. Some I just wasn't feeling it on whatever particular day I finished. I thought I'd start doing a post once a month  with just the couple thoughts I shared on Good Reads.
What Alice Forgot by Liane Moriarty. Read March 29-31. 4 Stars.
So I technically read this one in March, but it was after I posted my Reviewing the Unreviwed for the month.
I really liked this book. The pace is pretty slow, but it's a very intensely character driven story and I really cared about all of them. I really liked Alice and I loved Nick (and then hated him a little and then loved him and then got just as mixed up as Alice). I loved their kids and their whole slightly dysfunctional family.
I feel like people who are married and have kids (or are trying to have kids) would be able to relate a little more to the story than I did, but I still found a lot of the themes relatable.
The Last Good Girl (Anna Curtis #5) by Allison Leotta. Read April 12. 4 Stars.
I love this series so much! Leotta writes such realistic characters and intense situations that keep me glued to the pages. I've been looking forward to this book for a while and it definitely didn't disappoint me. Full review to come closer to release date.
The Wishing Season (Chapel Springs #3) by Denise Hunter. Read April 13-17. 3.5 Stars.
I liked this one. Both PJ and Cole were likable characters and the story didn't drag like some of the other books in this series does. I thought the premise was a little unrealistic, but it worked well enough. Overall an enjoyable read with a slow-burn, cute romance.
The Last Best Kiss by Claire LaZebnik. Read April 19-21. 2.5 Stars.
I didn't really care for this one. The characters were unlikable, spoiled, and shallow. I didn't like the casual drug use or how the clothing of EVERY character was described in EVERY scene. There were a few cute moments, though, and a few of the parallels to Persuasion were well done enough to keep me reading.
Cure for the Common Breakup (Black Dog Bay #1) by Beth Kendrick. Read April 21-23. 3 Stars.
I didn't like this one as much as the other book I've read by this author, but it was still ok. My favorite thing was the relationship between Summer and Ingrid. I never felt like we got to know Dutch enough for me to ever really buy into the romance. I mostly liked Summer, though I found her hard to relate to most of the time. Overall, a quick, easy read that had some funny and cute moments.
Dancing with Fireflies (Chapel Springs #2) by Denise Hunter. Read April 23-24. 3.5 Stars.
I really liked Daniel. He was so sweet. Jade was a little selfish and is probably my least favorite of all the McKinley kids, but she grew on me by the end. A cute, quick read.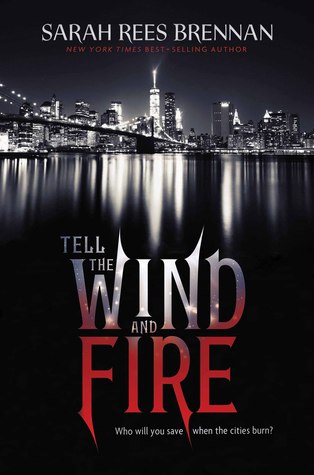 Tell the Wind and Fire by Sarah Rees Brennan. Read April 25-28. 3 Stars.
After completely falling in love with Brennan's Lynburn Legacy series, I was so looking forward to reading more from her, but I found myself pretty disappointed with this book. The quick-witted humor and banter that I had come to expect from Brennan was missing. Perhaps I would have liked this better if I had read A Tale of Two Cities?
The one thing that made me keep reading was Carwyn. In the beginning he reminded me a bit of Jared Lynburn and was the only one with the humor I was expecting. But as the story went on, his character really developed and I just love him. There were several chapters in the middle of the book where he wasn't involved and it almost made me stop reading, but I am glad I kept on. He's the reason I'm rating this 3 stars and not something lower.
*************************************************************************
RE-READS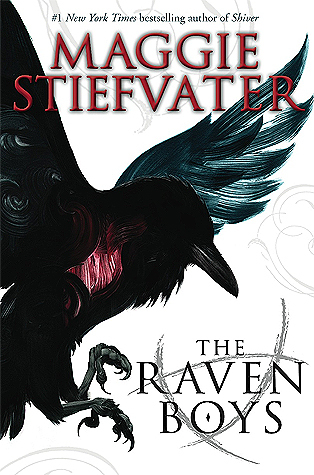 The first three Raven Cycle books in order to gear up for the release of The Raven King. You can see thoughts on my re-read HERE.