I read a lot of books that I don't end up reviewing for whatever reason. Some because I wasn't impressed. Some because I didn't have the time. Some I just wasn't feeling it on whatever particular day I finished. Reviewing the Unreviewed is my monthly post where I share my few thoughts on all the books I didn't formally review.
Lord of Shadows (The Dark Artifices #2) by Cassandra Clare. Read May 28-June 1. 3 Stars. 
Once again, this book was much, much longer than it needed to be. There was just so much that felt unnecessary to the story in any way. I've been thinking how to describe the writing and it's kind of like this: You know when you watch a tv show and someone is in their house doing something random (watching tv, reading, cooking, going online, etc.) and then someone else walks in and the scene begins? Well in this book, instead of the scene starting there, you spend a few pages on the person sitting there watching tv. And then some time with the other person as they drove there. And let's not forget to check in with the neighbor who doesn't really have anything to do with what is going to happen between the first two people. Ok, now we can finally start the scene and see where the story is going. But only for a few minutes before we abruptly leave to go see what someone across town is doing. There's just too many perspectives and we get WAY more of them all than makes sense.
But, ok, other than the ridiculous length of this book, and wading through all the mundane (haha) things that happened, the actual plot of the story isn't bad. I liked the characters. I liked that the supposed love triangle didn't really take up much time like I thought it would. I was surprised by the ending, but I'm not sure how I actually feel about it. It was kind of abrupt and there was a couple of deaths that I'm not really sure made sense, but it does make me want to see what happens next.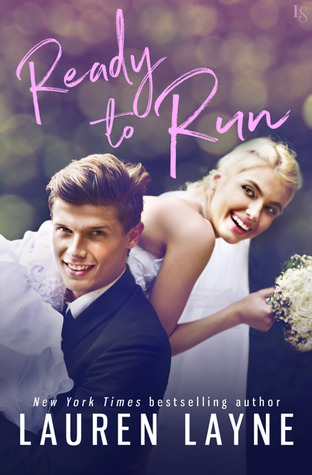 Ready to Run (I Do, I Don't #1) by Lauren Layne. Read June 5-6. 4 Stars. 
I really enjoyed Ready to Run! It was exactly the sweet, lighthearted book I needed right now. Full review to come.
Dead Woman Walking by Sharon Bolton. Read June 16-19. 4 Stars. 
Even though I figured out most of the twists, I thought Dead Woman Walking was a really well-constructed mystery and I enjoyed pretty much every moment of it. I am impressed by Bolton's writing in every book I read by her and this year she has become one of my favorite authors. I definitely recommend this one to mystery/suspense fans. Full review to come closer to release date.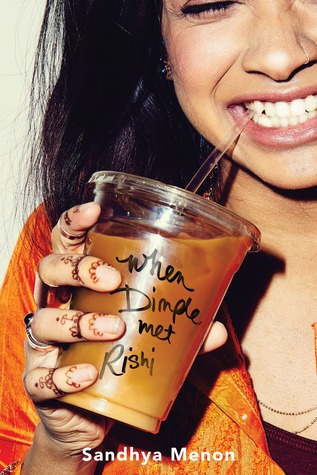 When Dimple Met Rishi by Sandhya Menon. Read June 23-25. 3 Stars.
This was one of my most anticipated YA books this year and while I liked it, I didn't love it. The romance was super cute and I liked how Dimple and Rishi's personalities really complemented each other. I liked both of them, but they both did things that frustrated me at times – especially Dimple. I liked that I got to learn a little more of Indian culture and I thought it was interesting the different feelings towards it that Dimple and Rishi had. I thought that it was kind of strange that Dimple went on and on about how important Insomnia Con was to her, but pretty much all her free time was spent being cutesy with Rishi. I mean, I don't particularly mind because I'm not really into coding and all that, but the app development was supposed to be a big part of the story and we saw very, very little of it.
****************BACK ON THE TBR****************
Soulmated by Shaila Patel. I got a copy of this from the author and thought it looked pretty interesting. I started it, but found myself not in the mood for it and I didn't want that mood to color my feelings of the book, so I set it down and I will try it again soon.
****************DNF****************
Sweet Little Lies by Jill Shavlis. DNF at 30%. This isn't a bad book. It seems pretty standard Shalvis . I just can't make myself get into it or care about the characters. And just like in the other book I read in this series I do not understand why the chapters titles are all hashtags? I thought it would be explained in this book, but this far in and no one has gone on Twitter. It's a little thing, but it annoys me.