I read a lot of books that I don't end up reviewing for whatever reason. Some because I wasn't impressed. Some because I didn't have the time. Some I just wasn't feeling it on whatever particular day I finished. I thought I'd start doing a post once a month  with just the couple thoughts I shared on Good Reads.
The Mirror and the Maze (The Wrath and the Dawn 1.5) by Renee Ahdieh. Read May 1. 2.5 stars.
Nothing special. Glad it was free.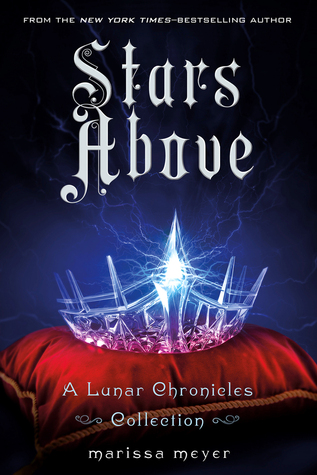 Stars Above (The Lunar Chronicles 4.5) by Marissa Meyer. Read April 30-May 3. 3 stars.
I think I probably would have enjoyed this more if I read it sooner after finishing Winter. I'm not a big fan of short stories, generally. As soon as I get into one, it's over. The last story, which works as the epilogue to Winter, was my favorite and is enough reason to read this book, even if you don't care much about the other stories, though most of the others were enjoyable, too.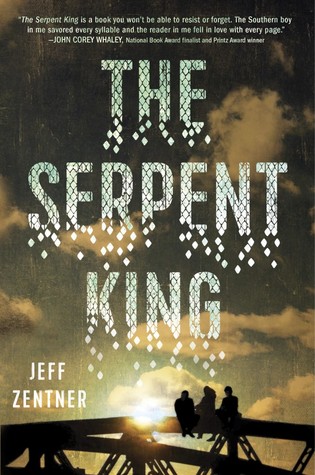 The Serpent King by Jeff Zentner. Read May 3-5. 3.5 Stars.
A good deal of this book felt like a slightly less pretentious John Green novel.
Travis was my favorite character. At first he just kind of made me laugh because he's a huge fantasy nerd that goes to renaissance fairs and carries a staff around and he reminded me SO MUCH of some people I knew in my youth. Then his huge, sweet heart and resiliency to the awful things in his life made me just love him. ***SPOILER*** I felt like something was going to happen to him, but I really didn't think he was going to die and when he did I cried my eyes out. That and the several chapters of Dill and Lydia's grief after that made me cry continuously. ***END OF SPOILER***
I liked Lydia about half the time. Sometimes she came across as kind of a bully, which I didn't appreciate. I absolutely LOVED her father, though. He was smart, funny, insightful, caring…he was basically perfect.
Dill. You know that phrase, "I love you, but I don't like you right now"? That's how I felt about Dill for many parts of the book. I didn't always like his behavior, but I did love his character. I felt bad for him and his situation and I understood why he was feeling the way he felt about a lot of things. His character development throughout the novel was pretty great.
The religious aspects in this story…I'm not sure what to think. Just once I would like to see Christianity in fiction portrayed in a normal way. But it wasn't exactly Christianity portrayed here. It shows how you can take something and twist it and pervert it into something unrecognizable.
Overall, I thought this was a pretty solid debut. The character development was superb and the emotional impact was pretty strong, but only for the middle-ish of the book. Before and for several chapter After the Big Event, I felt for the characters, but wasn't really invested in them that much. And at times I think it tried too hard to be meaningful and came off a bit pretentious to me. However, I did enjoy it (even when I was ugly crying) and think it's worth the read. And this was long enough I totally should have made it it's own regular review…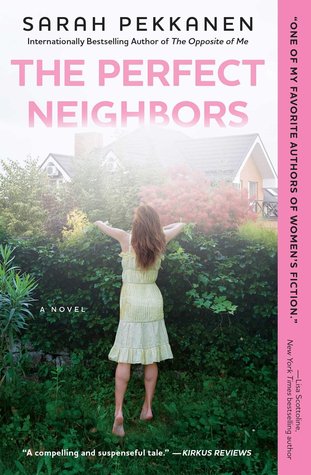 The Perfect Neighbors by SarahPekkanen. Read May 22-25. 3.5 Stars.
Overall, The Perfect Neighbors was an enjoyable read. Though it lacked a little in terms of plot for me, the character development really makes up for it. I definitely wouldn't mind reading more about these characters, who feel like friends. I would recommend this to fans of really character-driven novels. Full review to come closer to release date.
A Court of Mist and Fury (A Court of Thorns and Roses #2) by Sarah J. Maas. Read May 25-28. 3.5 Stars.
I liked this better than the first one, but I still don't think it quite deserves all the 5 star ratings I see. My biggest problem with it is that the book could have been about half the length. There was an abundance of needless description about EVERY THING. There were also numerous stretches where nothing was really happening. Even though I did quite often enjoy the banter between Rhys and Feyre and I enjoyed spending time with Rhys's inner circle, I was also kind of bored a lot of the time.
What I did really like about this book was how much more Rhys we got. He was by far my favorite character in the first novel and I liked getting to know him better. While I shipped Tamlin and Feyre in ACOTAR it took awhile and then once they got Under The Mountain I didn't like it as much. I'm glad that the love triangle I was expecting to follow wasn't quite as angsty as I anticipated. And now I totally ship Rhys and Feyre. I will say, though, that there are quite a few graphic sex scenes that I could have done without. It makes me cringe to think this is basically marketed as YA.
The ending wasn't what I expected, but I liked it. I look forward to seeing what will happen next (in hopefully a few hundred less pages).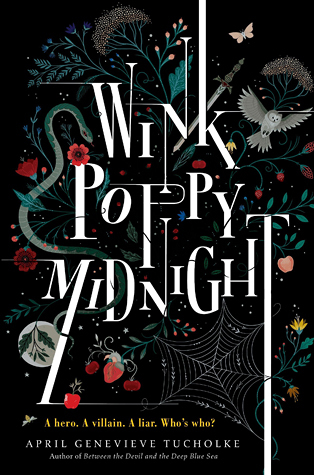 Wink Poppy Midnight by April Genevieve Tucholke . Read May 28-29. 3 stars.
What an odd little book! The writing was really interesting – definitely a unique style and for the most part I liked it. The chapters were really short which made this book easy to breeze right through. The characters were intriguing, but only one was that likable.  I was disappointed that the story wasn't as twisty and shocking as I was expecting. I had my suspicions and expected them to be wrong, but they weren't. The ending was pretty lame, to be honest. I'm giving this 3 stars instead of 2 just because the writing was so unique and the story kept my attention throughout.
The Accidental Bride (A Big Sky Romance #2) by Denise Hunter. Read May 29-30. 3 stars.
A pretty cute read. I liked both the main characters, though Shay did annoy me with her stubbornness sometimes. I thought that it took a little too long for the relationship to grow, though. They'd have a small "moment" and then before the scene was even over Shay would take 3 steps back. Overall, though, it was quick, cute read and I'll probably read some of the other books in this series.
*************************************************************************
RE-READS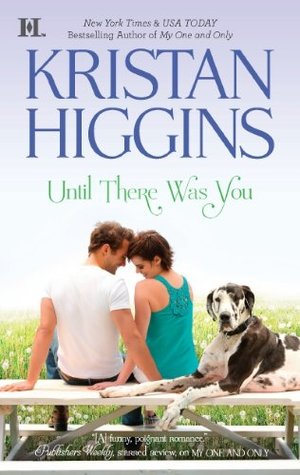 Until there was You by Kristan Higgins. I had a pretty big reading slump this month and Kristan Higgins always helps me out.
My One and Only by Kristan Higgins. As you all know by know, I have read basically all of her books MULTIPLE times, but I had only read this one once and I didn't think it was one of her best. I decided to give it another a go and this time I just loved it! I don't know what my problem with it before was, honestly. I love Harper and Nick. I love the story and how the whole plot plays out. I upgraded my original rating from 3 stars to 4!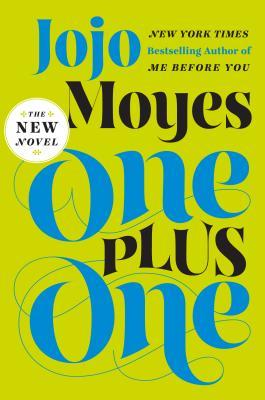 One Plus One by Jojo Moyes. I count this as one of my favorite books, but I've only read it once. When I had a coupon I decided to buy the paperback. While I still enjoyed it and recommend it, I didn't love it quite as much as I did the first time around. But it was also during my book slump, so that could have effected my enjoyment?