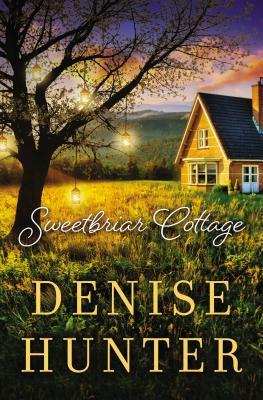 Synopsis from Good Reads:
When Noah and Josephine Mitchell discover their divorce was never actually finalized, their lives are turned upside down.

Following his divorce, Noah gave up his dream job, settling at a remote horse ranch in the Blue Ridge Mountains of northern Georgia, putting much-needed distance between himself and the former love of his life. But then Noah gets a letter from the IRS claiming he and Josephine are still married. When he confronts Josephine for the first time in months, they discover that she missed the final step in filing the paperwork and they are, in fact, still married.

Josephine is no happier about the news than Noah. Maybe the failed marriage—and okay, the botched divorce—was her fault, but her heart was shattered right alongside his, more than he would ever believe. The sooner they put this marriage behind them, the better for both of their sakes.

But when Josephine delivers the final paperwork to his ranch, the two become stranded in his cottage during the worst spring snowstorm in a decade. Being trapped with Josephine is a test of Noah's endurance. He wrestles with resentment and an unmistakable pull to his wife—still beautiful, still brave, and still more intriguing than any woman he's ever known.

As they find themselves confronted with each other and their shared past, old wounds surface and tempers flare. But when they are forced out into the storm, they must rely on each other in a way they never have before. Josephine finally opens up about her tragic past, and Noah realizes she's never been loved unconditionally by anyone—including him. Will Noah accept the challenge to pursue Josephine's heart? And can she finally find the courage to trust Noah?
I received a copy of this title via NetGalley. It does not impact my review
Sweet Briar Cottage will be available June 13, 2017.
I've had my up and downs with Denise Hunter books, but I have to say I loved this one. It's my favorite one of hers I've read so far.
Noah decided to propose to Josephine after only a few months of dating, despite the warnings of his family and friends. When his marriage ends not too long after it started, it seems the warnings were right. After being apart for over a year Noah finds out the divorce was never finalized and he is, in fact, still married. Since Josephine feels responsible for the mix up she decides to speed things along to fix it by taking the new paperwork up the mountain to Noah's new ranch. A broken down car and freak spring snowstorm later and they're stuck together, all alone.
A problem I have with a lot of books by this author is that I find the female lead really unlikable. Thankfully this was not the case with Josephine. While she did make some decisions that frustrated me at times, I feel like her behavior made sense due to her background. I liked that she had reached the point in her life where she was dealing with her past and trying to understand why she did the things she did and become a better person, even though she still lived with a lot of doubts. I thought she was really realistically portrayed. I really liked Noah, as well. Though he had been really hurt by Josephine, he still cared about her and looked out for her when it counted.
I really liked how the romance played out in the story. It wasn't the typical Contemporary read with lots of "cute" moments (though, of course, there were a couple). It was a more serious love that faced a lot of struggles. We go back and forth between the present and the past. Interspersed with the main story we see Josephine's childhood and when she and Noah met and started dating. We see Noah's absolute certainty and Josephine's tenuous hope at the beginning of their relationship. I liked watching as their hard feelings and fears began to fade while they were stuck together. While I think it's pretty obvious what broke up their marriage, the details don't actually come out until late in the story and I kind of wish it would've happened a little earlier. I did really like the whole conversation they eventually had surrounding it, though. The one thing I didn't really like about the romance was that Noah is very strong in his faith and pursued Josephine really hard even though she wasn't. I'm not a fan of the whole "Evangelism Dating" thing and I don't think it's realistic that Noah would rush into marriage with someone who barely seemed to share his faith.
There is also a message of unconditional love woven into the story. Though Josephine had wanted to test Noah to see if he could love her no matter what, it's really the promise of God's unconditional love that she needed to accept. I felt that the message was written well into the story and didn't come across as "preachy."
Overall, I really enjoyed Sweetbriar Cottage. I liked the characters, the story, the romance, and the message of God's love. I've read a lot of Denise Hunter's books and this one is definitely my new favorite and I would recommend it to fans of Contemporary Romance and Inspirational Romance.
Overall Rating (out of 5): 4 Stars