I read a lot of books that I don't end up reviewing for whatever reason. Some because I wasn't impressed. Some because I didn't have the time. Some I just wasn't feeling it on whatever particular day I finished. I thought I'd start doing a post once a month  with just the couple thoughts I shared on Good Reads.
Cross (Alex Cross #12) by James Patterson. Read January 8-17. 3 stars. (This is also my hard copy book of the month that I borrowed from a friend at work!)
This is my first James Patterson book and I have to say I was a little disappointed in it. Maybe it's because this is the 12th book in this series? I thought it was book #2 when I started it. I liked that the chapters were short and the story went pretty fast. However, I never really felt a connection to Alex and found any character development to be lacking. Though, again, this could be because it's so far into the series and I haven't read any other books. I was also expecting the writing to be a little more sophisticated then it was.
The Chance by Karen Kingsbury. Read January 17-18. 3 stars.
Despite several unrealistic plot points, I really enjoyed this book. I liked that we got to see everyone's point of view, though at times it was a little much. I loved the overall message of faith in God and forgiveness. And I LOVED Nolan Cook.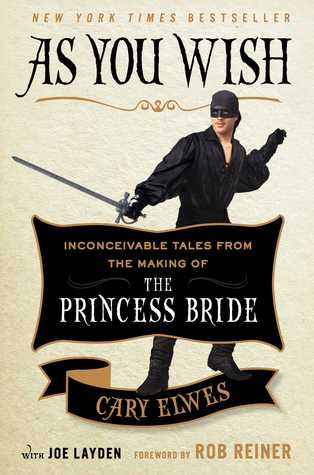 As You Wish: The Inconceivable Tales from the making of The Princess Bride by Cary Elwes w/ Joe Layden. Read January 29-31. 3.5 stars.
The Princess Bride was always one of my favorite movies growing up and reading this book really made me want to watch it again. Then I realized I don't own a copy (which is something that will soon be rectified) and it's not on Netflix, either! Anyways, I enjoyed reading about some of the behind the scenes info. I love that almost every member of the cast still loves the movie to this day. So often you read about actors who hate their iconic roles because that's what they're known for, but Elwes says that he's perfectly fine if "As You Wish" is written on his tombstone.
My only real problems with the book is that a lot of information seemed repetitive and often when someone was mentioned, a copy of his or her resume seemed to follow. While I loved the little anecdotes from other actors and the director included throughout the book, they were often oddly placed.
Overall, I found As You Wish to be enjoyable and it's a must read for fans of the film!  
*************************************************************************
BACK ON THE TBR SHELF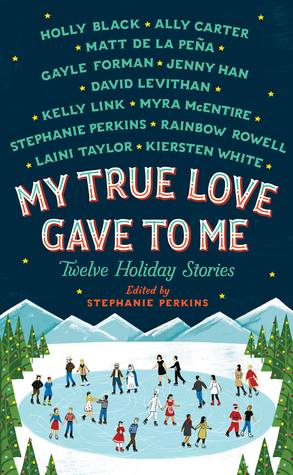 My True Love Gave to Me: Twelve Holiday Stories by Stephanie Perkins and more. I had been looking forward to this book forever, but when I got it, the holidays were over and I just wasn't interested in it anymore. Sad day. I'll try requesting it again from the library next year. I did, however, read Rainbow Rowell's NYE story (because how can I resist Rainbow Rowell) and rather enjoyed it!
*************************************************************************
DNF-ED
Ugly Girls by Lindsay Hunter. I thought this book sounded interesting, but I started reading it and right off the bat hated the characters and didn't care for the writing. I thought about putting it back on the TBR shelf, but really, I just don't see myself ever trying to read it again.