I read a lot of books that I don't end up reviewing for whatever reason. Some because I wasn't impressed. Some because I didn't have the time. Some I just wasn't feeling it on whatever particular day I finished. Reviewing the Unreviewed is my monthly post where I share my few thoughts on all the books I didn't formally review.
My New Crush Gave to Me by Shani Petroff. Read September 5-7. 3 Stars. 
This book was light and cute and I enjoyed it. It will definitely get you into the holiday mood. Full review to come closer to release date.
With a Twist (Bad Habits #1) by Staci Hart. Read September 7-9. 2 Stars. 
I'm kind of surprised that I decided to finish this one, to be honest. The characters were ok and I did want to see West and Lily get together, but most of it was pretty boring. It wasn't that graphic compared to most books in this genre, but the characters were just constantly talking about sex and anatomy and it was sometimes kind of crude. There were a couple of nice moments between West and Lily and it was kind of interesting that Lily was a ballerina, but those are the only good things I can really say about it. I'm sure that people who are big fans of New Adult romance would enjoy this a lot more than I did.
A Family for Christmas (Willow Park #3) by Noelle Adams. Read September 9-10. 3 Stars. 
A cute, quick read featuring a marriage of convenience. I read the first book in this series a while ago and liked it and have had this one on my e-reader for awhile and decided to give it a try. I didn't like it quite as much as I did the first one, but it was cute and I liked the relationship between Lydia and Gabe. What I really like about this series is that the characters are Christians, but it's not Christian Fiction. It has all the elements (including the love scenes) you would get in regular mainstream Romance, but the characters stand apart a bit from the norm. I like this bit of diversity that you don't often see in mainstream fiction.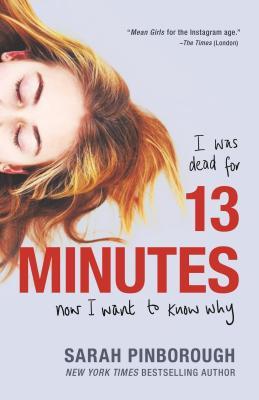 13 Minutes by Sarah Pinborough. Read September 9-11. 3.5 Stars.
I'm excited to be part of the blog tour for this. Look for my review on October 2nd. 
Always You (Bachelor Brotherhood #3) by Denise Grover Swank. Read September 12-16. 3.5 Stars.
I enjoyed this. Matt is definitely one of the sweetest male leads I have read and I wish he was real. While it did take me a little bit to get into the romance and to like the kids, I did eventually get on board with all of it. There were several humorous parts, including a scene in Chuck E. Cheese that made me laugh out loud. Full review to come closer to release date.
Accused (Rosato & DiNunzio #1) by Lisa Scottoline. Read September 16-18. 3.5 Stars. 
I really needed a good mystery and Accused delivered for me. I thought it was just a tiny bit drawn out, though, and did not find the conclusion surprising. I was really frustrated with a lot of Mary's behavior for most of the book, but she was much better by the end. I'm looking forward to reading more of this series.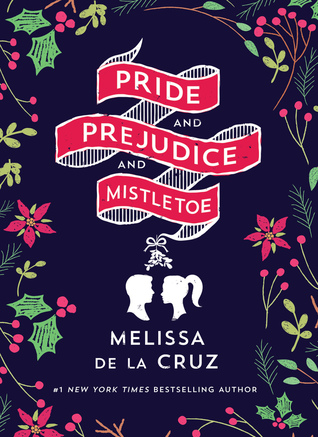 Pride and Prejudice and Mistletoe by Melissa de la Cruz. Read September 23-25. 3 Stars.
I love a good holiday romance and I love Pride and Prejudice re-tellings, so Pride and Prejudice and Mistletoe looked like it would be perfect for me. While it was a fun read, it ended up falling short of my (pretty high) expectations. Full review to come.
Killing Kate by Alex Lake. Read September 25-27. 3.5 Stars
Short chapters just make books so much more readable and I must say that they served this book really well. Even though the pace was actually pretty slow, the short chapters kept the suspense up and made it so much easier to say "just one more chapter" long after I should've stopped reading. As for the story itself…it was ok. It was kind of a different angle of a serial killer book and I liked that. Kate was not a very likable character. I preferred the chapters from her ex-boyfriend's POV, Phil. A little over half way through I guessed who the serial killer was and what the slight "twist" with it was. It wasn't too long after that that everything was revealed, but then it just drug on and on and on. I was not at all satisfied with the ending. However, the fact that I found it addicting for a while is bumping my rating up the extra half star.