The Nope Book Tag
I saw this a little while ago over on Read by Chris and thought it looked fun. In an effort to not repeat the same old answers I always use, I'm going to try and stick with books I've read this year. Feel free to tag yourself if you'd like!
1. NOPE. Ending: A book ending that made you go NOPE either in denial, rage, or simply because the ending was crappy.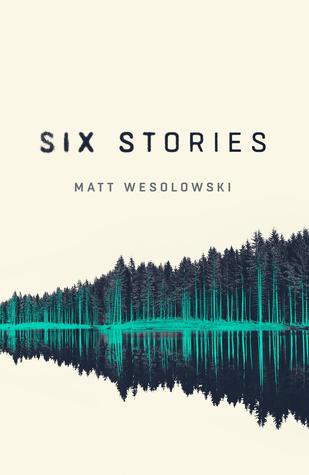 I actually do not remember the ending to Six Stories by Matt Weslowski, but I put in my short review that I found the ending really unsatisfying. In fact, this whole books was a big, fat "NOPE" for me.
2. NOPE. Protagonist: A main character you dislike and drives you crazy. 
Isa from The Lying Game by Ruth Ware. I can not even believe the crap she put her baby and her boyfriend through. She's the worst!
3. NOPE. Series: A series that turned out to be one huge pile of NOPE. after you've invested all of that time and energy on it, or a series you gave up on because it wasn't worth it anymore.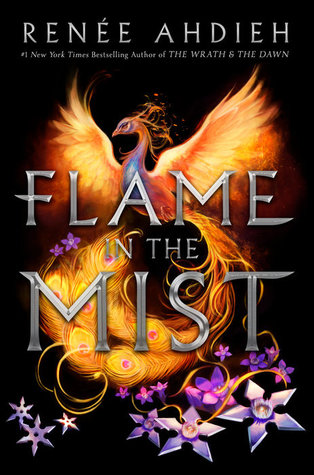 Ok, this one is kind of hard because I haven't really discontinued any series this year. I'm going to go with Flame in the Mist by Renee Ahdieh even though it's the first book in a series because I don't really have any interest in continuing in.
4. NOPE. Popular pairing: A "ship" you don't support.
I don't really think this is a "popular" pairing, but I'm going to go with Rose and Archie in Public Relations by Katie Heaney & Arianna Rebolini. I thought Archie was way, way too good for self-absorbed, immature Rose.
5. NOPE. Plot twist: A plot twist you didn't see coming or didn't like. 
Lacey's Wedding by Sharon Bolton. I love Sharon Bolton, but I thought this short story was a bit of a cruel twist for Lacey Flint fans. There just better be more books coming in this series!!!
6. NOPE. Protagonist action/decision: A character decision that made you shake your head NOPE. 
Georgie in Walk of Shame by Lauren Layne. While I really enjoyed this book and did like Georgie, there were many times her actions really frustrated me.
7. NOPE. Genre: A genre you will never read.
This is always my answer, but Dinosaur Erotica. Yes, it's a real thing.
8. NOPE. Book format: Book formatting you hate and avoid buying until it comes out in a different edition
I honestly can't think of anything. I mostly buy e-books so I guess anything that has lots of illustrations (like Illuminae) I would have to get in an actual physical format.
9. NOPE. Trope: A trope that makes you go NOPE. 
Surprise pregnancy or surprise-you're-a-father!
10. NOPE. Recommendation: A book recommendation that is constantly hyped and pushed at you that you simply refuse to read.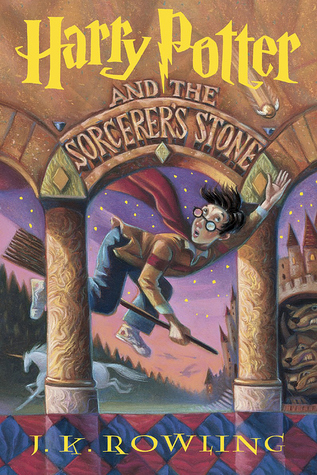 Harry Potter. Sorry, I'm just never going to read this.
11. NOPE. Cliche/pet peeve: A cliche or writing pet peeve that always makes you roll your eyes.
The "graceful neck" description. I have never once looked at someone's neck and thought to myself, "Wow, that's graceful. *Swoon*".
12. NOPE. Love interest: The love interest that's not worthy of being one. A character you don't think should have been a viable love interest.
Kieran in Lord of Shadows by Cassandra Clare. He's kind of a love interest for two people (who are also love interests to each other – Please, please, please don't make threesomes the new "thing" we all have to champion in YA), but I just don't like him. Like, at all.
13. NOPE. Book: A book that shouldn't have existed that made you say NOPE.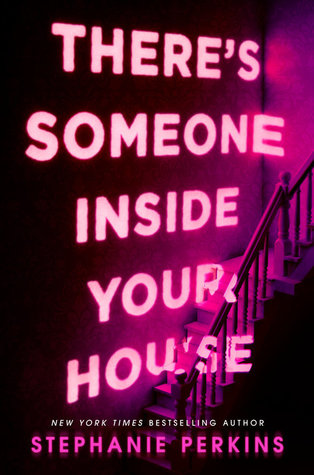 There's Someone Inside Your House by Stephanie Perkins. This book was awful and can not be considered horror. It's Romance, with a little bit of murder thrown in.
14. NOPE. Villain: A scary villain/antagonist you would hate to cross and would make you run in the opposite direction.
The bad guys in Dead Scared by Sharon Bolton. No spoilers, though!
15. NOPE. Death: A character death that still haunts you.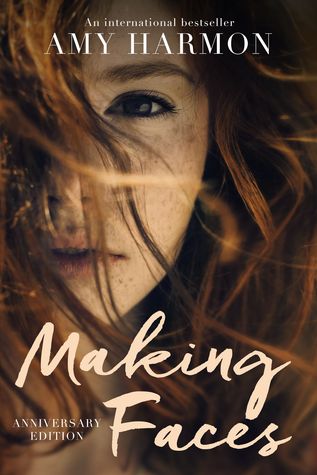 I'm not going to spoil who it is, but the major death in Making Faces by Amy Harmon. I ugly cried hard.
16. NOPE. Author: An author you had a bad experience reading for and have decided to quit.
While there were books I definitely didn't care for, there weren't any I read this year that really made me say, "I'm never reading this author again." I think the closest I came to that was Staci Hart when I read With a Twist. I just don't think her writing is for me, but if she puts something out that I think looks really interesting, I still might give it a try.