I read a lot of books that I don't end up reviewing for whatever reason. Some because I wasn't impressed. Some because I didn't have the time. Some I just wasn't feeling it on whatever particular day I finished. I thought I'd start doing a post once a month  with just the couple thoughts I shared on Good Reads.
The Crown and the Arrow (The Wrath and the Dawn 0.5) by Renee Ahdieh. Read March 3. 3 Stars.
This works as a nice deleted scene to The Wrath and the Dawn. I wish it was a little longer, though.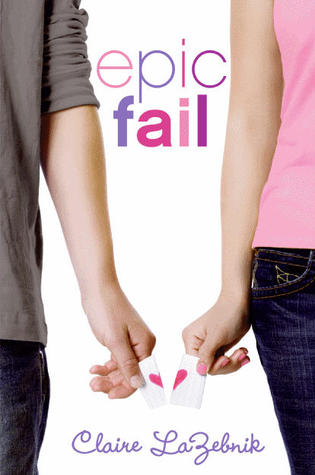 Epic Fail by Claire LaZebnik. Read March 6. 3.5 Stars
A pretty decent Pride and Prejudice re-telling with likable main characters. Super cute and a quick read.
Chasing Jane by Noelle Adams. Read March 5-6. 3 Stars.
A cute, fast, romantic read. I liked the premise of the Jane Austen/Jane Eyre tour of England and wish the book would've been long enough to really explore that, though.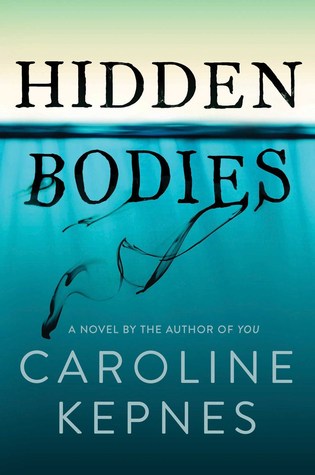 Hidden Bodies (You #2) by Caroline Kepnes. Read March 3-6. 4 stars.
It's probably wrong how much I love Joe. He is one crazy, messed up, scary guy. But I couldn't stop rooting for him. Kepnes writes him in such a way that I am SO in his head that his craziness almost makes sense. I thought the book was a little too drawn out and the ending was left a little too open to be completely satisfying, but it was overall a compulsively readable, enjoyable book.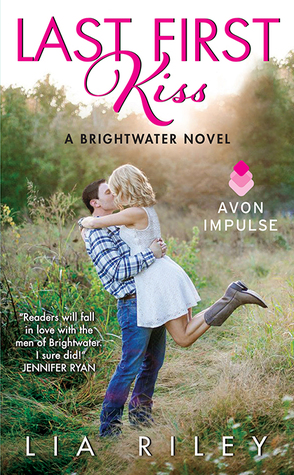 Last First Kiss (Brightwater #1) by Lila Riley. Read March 9-11. 3 Stars.
This was a pretty average romance, but mostly enjoyable. I liked Sawyer. He was very sweet. Occasionally I thought he was a little TOO into Annie too fast (a couple times I almost found him creepy), but overall he was likable.
The Heir and the Spare by Emily Albright. Read March 17-19. 3 Stars.
A solid mix of adorable and cheesy. It's a shame the synopsis basically gives everything away, though (not the author's fault, though). We know Edmund is a prince so it's not as fun as it should've been waiting for Evie to figure it out. We know who Evie's mother was well before the 100+ pages it took for Evie to confirm it.
It's also a bit of a mix of Princess Diaries and Anna and the French Kiss, but doesn't quite live up to either. (Evie even says once, "I'd felt like I was in a bad remake of The Princess Diaries.") The "quest" letters from her mother didn't play as big a role as I thought it would.
Overall, though, it was pretty cute. I liked Evie, though she did have some moments where she "stuck up for herself" which just made her sound bratty and immature. And Edmund was SO SWEET. I just loved him. He did a few dumb things, of course, but he's definitely book boyfriend material.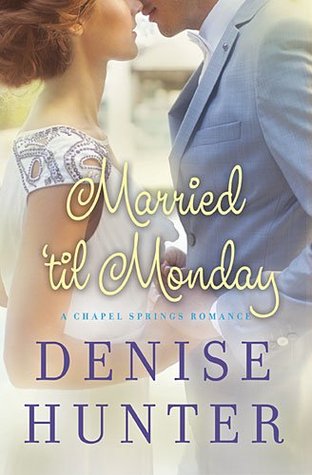 Married 'til Monday (Chapel Springs #4) by Denise Hunter. Read March 20-21. 4 Stars.
I really enjoyed this book. My hold came in at the library and I wasn't sure if I was in the mood to read it, but decided to give it a try and couldn't put it down. I really liked the characters, Ryan especially. I liked that it involved two of my favorite romance tropes: The Fake Relationship and The Second-Chance Romance. I liked that Abby finally realized she had some issues and worked on them instead of just jumping back into a relationship and let a guy "fix" her. I thought it did run just a tad long, though. Overall, I really liked it and I'll be going back to read the first books in the series.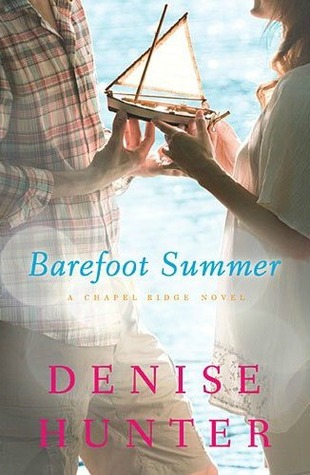 Barefoot Summer (Chapel Springs #1) by Denise Hunter. Read March 26-27. 3 stars.
This book brought me out of a book slump, but it ended up being just ok for me. I liked it to start with, but I thought it just dragged on a little too long. A lot of repetition. And this is the first book in a series and I've already read the last book in the series and there are some continuity issues with the character who the last book focuses on which annoyed me a little.
Overall, though, it was a sweet romance with likable characters and a good message woven in.
*************************************************************************
RE-READS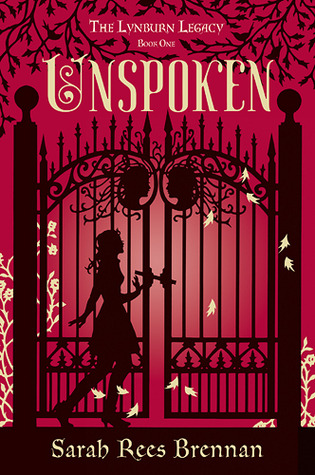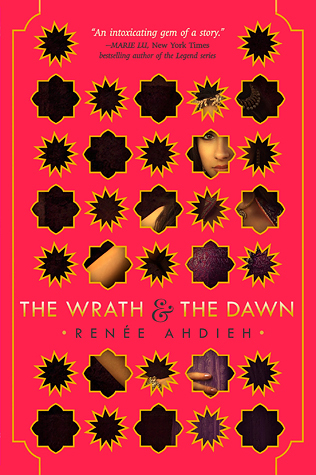 The Lynburn Legacy: Unspoken, Untold, and Unmade by Sarah Rees Brennan. I completely adore this series and I love it just as much every time I read it. I really thought I was finally going to get a review written for Unmade, but it still didn't happen. Maybe next time.
The Wrath and the Dawn (The Wrath and the Dawn #1) by Renee Ahdieh. I wanted to re-read this before the next book comes out. I enjoyed it, but I found myself skimming parts of it, too.