I read a lot of books that I don't end up reviewing for whatever reason. Some because I wasn't impressed. Some because I didn't have the time. Some I just wasn't feeling it on whatever particular day I finished. Reviewing the Unreviewed is my monthly post where I share my few thoughts on all the books I didn't formally review.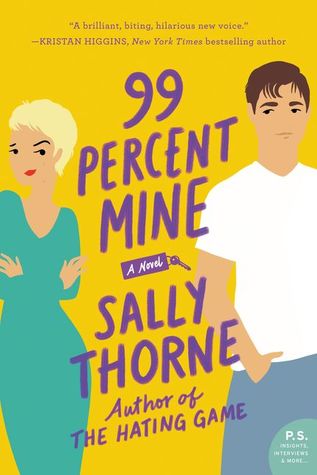 99 Percent Mine by Sally Thorne. Read February 1-2. 3 Stars. 
After reading a lot of mixed reviews, I went into this one cautiously and I think that helped. I mostly enjoyed it, but I did have some issues with it. I felt like Thorne tried just a little too hard to make Darcy the complete opposite of nice, people-pleasing Lucy from The Hating Game. She was a little too much sometimes. I did like the general storyline of the romance between childhood friends and Darcy's relationship with her twin brother. I just felt like so much of the story was overtaken with Darcy's pervy thoughts about Tom. I thought it really cheapened the love story. Overall, I liked the beginning and the end, but most of the middle I just kind of got through. I have to say, though, my favorite part of the whole thing was that there was bonus content that included an epilogue for The Hating Game. This may not be one I would want to read again, but I'd still be interested in more from Thorne in the future.
The Foxe & the Hound by R.S. Grey. Read January 31 – February 4. 3 Stars
This one was just ok for me. I thought it was going to be a fake relationship story, but that plot line only lasts about a chapter, which was disappointing to me. I liked the characters and the dog and there were some funny moments, but overall I don't think this is one that will leave any kind of lasting impression for me.
Fame, Fate, and the First Kiss by Kasie West. Read February 5-6. 4 Stars. 
Another enjoyable Kasie West book. I liked the movie set atmosphere and the characters and the romance was cute. The movie scenes left a little to be desired for me, though. If you like West's other books, you'll like this one, too.
Text Me Baby One More Time (Text #4) by Teagan Hunter. Read February 10-11. 3.5 Stars. 
Another enjoyable book in the Text series. Hunter's writing is really addictive which makes these pretty fast reads. When the main characters of this book appeared in previous books I didn't really care for either of them at all, so I was happy that I did like them here. I liked their texting past and the whole hate-to-love thing. This series is a little more full-on Romance Novel then I usually read and I feel like as the series goes on they keep getting more explicit, which I don't love, but it was still a fun read overall.
King of the Friend Zone (Power of the Matchmaker) by Sheralyn Pratt. Read February 17-20. 3 Stars. 
This was just ok for me. Esme kind of infuriated me about half the time. I liked Hunter a little more, but he was a bit of a hothead, so I didn't love him as much I had hoped for. The whole magic cookie lady thing was a bit odd. This book has been on my TBR for quite a while, so I'm glad I read it, but it's not one I would be interested in reading again.
Dizzy by Nyrae Dawn and Jolene Perry. Read February 20-23. 3 Stars.
Parts of this were cute, but for the most part a whole lot of nothing happened. I also found the whole plot surrounding the couple getting married odd. They're in college (sophomores or juniors, I can't remember) and get engaged and then decide to take a semester off to plan the wedding and get married. And all the parents are just fine with it. And there's no talk about where they'll live or how they'll support themselves – although the guy's family is super rich, so I guess he has a trust fund to take care of them? It just seemed really irresponsible to me. I think it would have made more sense if they had just graduated college. Anyways, this was another book that's been on my TBR for a long time and I'm glad to get it off the list. 
A Curse so Dark and Lonely (A Curse so Dark and Lonely #1) by Brigid Kemmerer. Read February 25-27. 3.5 Stars
I enjoyed this one. Beauty and the Beast is one of my favorite fairytales, so I'm always up for a good re-telling and I thought this did a decent job of that. There were times it felt really reminiscent of A court of Thorns and Roses, but I ultimately thought this one was better written. I liked Rhen and Grey a lot. I completely despised Harper for about the first half of the book, though. I really have a hard time connecting with characters that are so antagonistic and needlessly reckless. She eventually got a little better for me. I did like the romance, though it wasn't as prevalent as I would have expected. I also didn't realize this is a series and am kind of disappointed by that. With just a couple of small changes, this could have very easily been a standalone and I would have been happy with it. I'll read the next book, but it's not going to make my "most anticipated" list or anything.
*****Re-Reads*****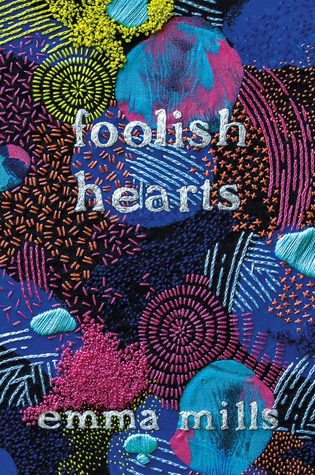 Foolish Hearts by Emma Mills. I could not concentrate on anything, so I decided to re-read something so I could skim through it, but then I got invested and there was no skimming and I basically read this book in one sitting. Loved it just as much as the first time around.
*****DNF*****
What the Wind Knows by Amy Harmon. DNF-ed at 47%. Though I have definitely enjoyed both from time to time, I'm not currently much of a fan of Historical Fiction or Fantasy. I have never really cared for time-traveling plots in particular. However, I'm a big fan of Amy Harmon and that's why I picked up this book. Unfortunately, it was not enough for me to love it. I had a really hard time getting into the story and I decided to set it down for awhile and I read a couple of other books. I finally tried picking this up again and still couldn't get into it. It was at 47% that I decided to stop reading and then I just kind of skimmed to the end. I didn't really find the end very satisfying (mostly due to my time-traveling plotline feelings) so I'm glad I decided to call it when I did. However, everyone else I know has loved it and I wish Harmon nothing but the best. I'll still definitely be picking up more books from her in the future.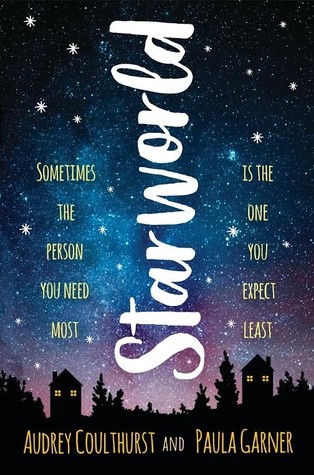 Starworld by Audrey Coulthurst and Paula Garner. DNF at 23%. I just couldn't get into this book at all. I think it will have a very specific audience that will love it, but I am not that audience. I found it kind of depressing and quirky and other than the very pretty cover, I don't really have anything positive to say about it and I really couldn't make myself read anymore. I found Sam incredibly off-putting. I found the writing in her chapters especially were just not my style.
*****Books with Future Reviews Scheduled*****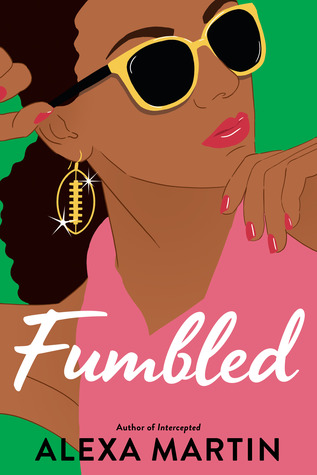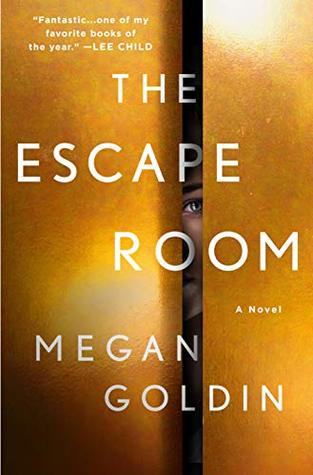 Passion on Park Avenue (Central Park Pact #1) by Lauren Layne – 3 Stars
Fumbled (Playbook #2) by Alexa Martin – 4 Stars
The Escape Room by Megan Goldin – 3 Stars