I read a lot of books that I don't end up reviewing for whatever reason. Some because I wasn't impressed. Some because I didn't have the time. Some I just wasn't feeling it on whatever particular day I finished. Reviewing the Unreviewed is my monthly post where I share my few thoughts on all the books I didn't formally review.
The Family Next Door by Sally Hepworth. Read June 1-3. 3 Stars. 
I think maybe I've just read too many books like this lately. The writing was fine and I liked all the POVs we got, but I just didn't really like the characters or their problems. I did like the twist. I had several guesses and none of them were right, so I'm giving an extra star for that twist.
After Anna by Lisa Scottoline. Read June 3-6. 3.5 Stars.
I liked the structuring of the novel. Chapters alternated between Noah and Maggie's POVs and the timeline was played around with, too, very effectively. However, I just felt like for the most part the pace was very slow and once the conclusion to the trial was reached the timeline stayed more linear and it kind of threw me off. I absolutely hated Maggie, too. I just found her so unlikable. The end of the book picked up a little, but I thought the developments were kind of unbelievable. However, it was still an enjoyable book and it did have a nice twist that I was hoping for.
Love Songs & Other Lies by Jessica Pennington. Read June 9-10. 4 Stars. 
I really enjoyed this book. It was a lot more angsty and heavy at times than I was expecting, but it worked. I liked the alternating POVs and timelines and thought it was used effectively. I loved Cam. I liked Vee in the "Then", but found her kind of hard to like in the "Now" until towards the end. I thought the romance was super cute (though angsty for awhile). I loved the reality competition show angle and would've liked to have seen even more of that. Overall, this was exactly the cute weekend read I wanted and I will be checking out more from Pennington in the future.
I Think I Love You (Oxford #5) by Lauren Layne. Read June 12-14. 4 Stars. 
To be honest, the synopsis for I Think I Love You almost scared me off. Anything where the plot sounds like it's centered around a physical relationship is not generally my thing. However, I've learned that when it comes to a Lauren Layne book, it's always best to give her the benefit of the doubt and I'm once again glad I did. While there were a few of the too-graphic scenes I don't really appreciate, there weren't more than her other books I've read have had. Full Review to come next month.
The Promise (DS Imogen Grey #4) by Katerina Diamond. Read June 15-16. 4 Stars. 
Last year I read and fell in love with the DS Imogen Grey series and The Promise was one of my most anticipated books of 2018. I'm so happy to report that it completely lived up to my expectations. Full review to come closer to release date.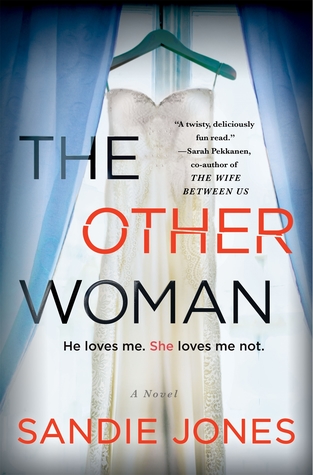 The Other Woman by Sandie Jones. Read June 16-18. 2 Stars.
I thought the synopsis for this sounded kind of like a Lifetime movie and I was expecting a really fun, guilty-pleasure type of read. Unfortunately, it fell short of my expectations. Full review to come closer to release date.
Bring Me Back by B.A. Paris. Read June 20-21. 3.5 Stars. 
After all the mixed reviews I've seen on this, I wasn't sure what to expect, but I found it really enjoyable. The short chapters and alternating timelines or POVs gave it a steady pace and helped make it a quick read. I did have a couple of theories going for awhile before I finally settled on one which ended up being right. I was ok with it, but when it came time for the explanation of how it all happened to be revealed I found myself kind of disappointed. It just seemed a little far-fetched and I thought it could have been done in a more fun-crazy way. So even though I enjoyed reading it, I have to dock a little bit of points from my rating for the ending.
Girls' Night Out by Liz Fenton and Lisa Steinke. Read June 22-24. 2 Stars. 
Well, I really did not care for this book. Unlikable characters and an entirely predictable plot made it a struggle to complete and I wish I didn't waste my time on it. Full review to come next month.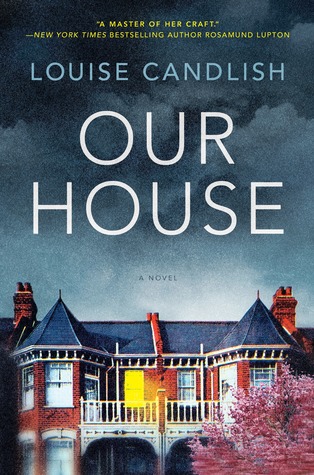 Our House by Louise Candlish. Read June 24-26. 4 Stars.
Our House is one of my most anticipated books of the summer and while it wasn't quite what I expected, I definitely enjoyed it. Full review to come closer to release date.
********Back on the TBR********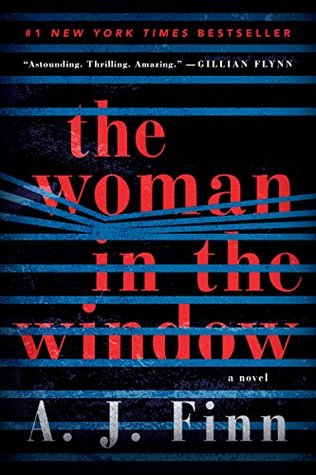 The Woman in the Window by A.J. Finn. My hold for this finally came in at the library, but I just never got to it before it expired.