This week's Top 5 Wednesday is a freebie, so I decided to go with my Biggest Disappointments of 2018 (So Far).
1. My Plain Jane (The Lady Janies #2) by Cynthia Hand, Brodi Ashton, and Jodi Meadows. I absolutely loved My Lady Jane and I had such high expectations for My Plain Jane. However, I thought the humor was forced, I was not at all into the Jane Eyre-Ghostbusters mash-up, and didn't really care for any of the characters.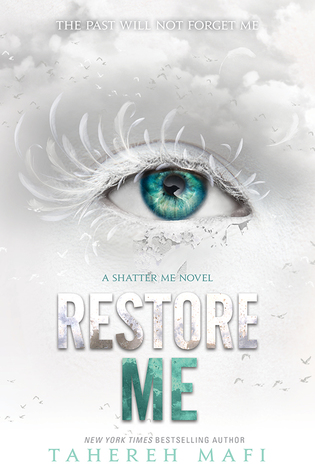 2. Restore Me (Shatter Me #4) by Tahereh Mafi. I had really enjoyed the original trilogy when I first read them and always felt there was potential for more story there. However, instead of moving the story forward very much, Mafi just retreads old ground and took away almost all the progress Juliette and Warner made.
3. Paper Ghosts by Julia Heaberlin. Black-Eyed Susans is one of my favorite books and I've been looking forward to more from Heaberlin ever since reading it. Unfortunately, Paper Ghosts didn't come close to meeting my expectations. The main character was not only unlikable, but her total ineptitude after constantly talking about how well trained she was was baffling.
4. The Isaac Project by Sarah Monzon. I hyped myself on this book years ago after one really great review. Earlier this year it finally was offered free for a limited time on Kindle and I was so excited to snatch it up. Unfortunately, lackluster writing and a really unlikable main character kept it from living up to it's potential.
5. The Date by Louise Jensen. I have seen nothing by wonderful things about Louise Jensen books and I was excited to finally read one. I was so sad this one didn't live up to the hype at all for me. A pretty cliched storyline and a "twist" I saw coming a mile away is going to make me think twice before picking up another book by her.
What are some of your biggest disappointments of 2018?