I read a lot of books that I don't end up reviewing for whatever reason. Some because I wasn't impressed. Some because I didn't have the time. Some I just wasn't feeling it on whatever particular day I finished. I thought I'd start doing a post once a month  with just the couple thoughts I shared on Good Reads.
Daughters of the Bride by Susan Mallery. Read December 27-31 (yes, last month, but it didn't make it into last month's post). 4 Stars.
I expected this to be a really light and fluffy read, but it ended up being a lot more serious than I thought it would be. I mean, it's not super serious, there's still cute and fluffy moments, but it's not really as "Chick Lit" as I thought it would be. This is not a bad thing at all, though. I really enjoyed this book and thought the character development was really well done. I loved how each of the sisters were affected differently by the events of their childhood and how it still impacted their lives decades later. I really liked Courtney and Rachel right off the bat. I really didn't care for Sienna for the longest time, but by the end of the book I was rooting for her. I shipped all the romances. I loved the humor. I definitely recommend this one to Contemporary fans!
The Wedding Season by Samantha Chase. Read January 3-4. 3 Stars.
This was a quick, ok read. I liked the relationship between Ryan and Tricia, but the "fake relationship" aspect of it was very, very short and that kind of frustrated me because it was the main reason I decided to read this one. Ryan's mother drove me insane and I wasn't a big fan of Ryan's brother (and Tricia's best friend) Sean. If you're looking for a quick read with lots of romance then you might enjoy this.
Mackenzie Fire (Shine Not Burn #2) by Elle Casey. Read January 2-7. 2.5 Stars.
The latter half of this book was definitely better than the beginning, but it wasn't quite enough to make up for it. Candice really rubbed me the wrong way for most of the book. I don't particularly like the phrase "too stupid to live", but that's what kept coming to mind in pretty much every scene I read. However, she did grow on me by the end of the book and I liked her and Ian together (even though the romance happened super fast). If you don't mind a ditzy protagonist, though, you might like this.
Twisted Palace (The Royals #3) by Erin Watt. Read January 4-7. 2 Stars.
Well, that was disappointing. I don't expect great literary things out of this series, but after how addicting the first book was, I except to at least be entertained. I had to force myself to finish this. My early prediction about the "mystery" ended up being right. All the high school drama seemed really unimportant since Reed is facing a murder charge, but it still got most of the plot focus. Disappointing end to a series that started out so fun.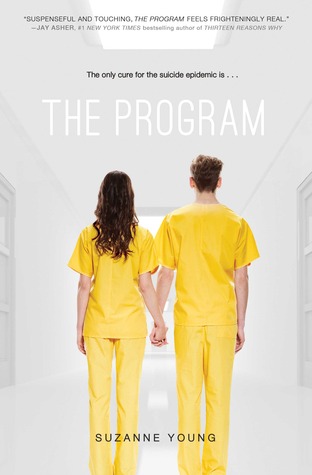 The Program (The Program #1) by Suzanne Young. Read January 7-8. 3 Stars.
This has been on my TBR forever and when nothing at all was sounding interesting to me I decided to finally give it a try. It kept my interest and I liked it, but I didn't feel like it was really anything special. Some of the descriptions of depression I thought were really well done, but this is not a "mental health awareness" book by any means (this isn't a bad thing – but if you're looking for that be forewarned). I liked the characters well enough, but didn't really love any of them. I shipped the wrong couple, even though I knew that they wouldn't end up together and was really suspicious of the guy from the start. I did really like the epilogue, though. It had a few surprises that I appreciated. I liked this enough to read the next book, but this book didn't blow me away like it has so many others.
Seeking Mansfield by Kate Watson. Read January 8-10. 4 Stars.
Overall, I really enjoying Seeking Mansfield. I liked the characters and the romance and the message of self-worth and standing up for yourself. It was an easy and addicting read. Though I thought the middle of the story dragged a little bit with too much teen angst, it did pick back up and I really enjoyed it. I think fans of Mansfield Park would be happy to read this re-telling. Full Review to come.
I Found You by Lisa Jewell. Read January 14-15. 4 Stars.
I really enjoyed I Found You. It's emotional and intriguing and I could hardly put it down. I thought Jewell did an excellent job of juggling the characters and timelines. I definitely recommend this book and really look forward to reading more from this author. Full review to come closer to release date.
Dead Scared (Lacey Flint #2) by Sharon Bolton. Read January 15-17. 4 Stars.
What!? Why is there no epilogue? This book needed an epilogue! I am pretty unsatisfied with how it ended.
Other than that, I liked this book. One thing I really liked was getting Joesbury's perspective. Though I wish we got more from him, pretty much everything we got just made me love him even more. The first 3/4 or so or the book lacked the urgency that I enjoyed about the first in the series, but the writing was still engaging enough that I didn't want to stop reading. As the ending approached it got a lot more suspenseful. Though we find out the answer to the mystery, there is no resolution to how it all pans out and I'm really annoyed about that. Definitely still reading the next book, though.

Lost (Lacey Flint #3) by Sharon Bolton. Read January 17-18. 4 Stars.
This was so good! A mix of psychological and urgent/action-y suspense. Also very character driven. While I was a little upset that we didn't get Joesbury's POV again, I liked getting Tulloch's (though it made me not like her as much) and Lacey's young neighbor, Barney. We get very little of Lacey's POV for the first half of the book which I found a little odd, but still worked. The mystery was well done. I had it all completely figured out a couple of times before being proved wrong. While I did eventually guess the murderer before the reveal, it was probably my 4th or 5th guess. This is really one of the best mystery series I've read in a long time.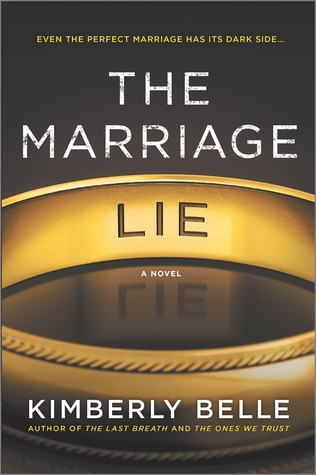 The Marriage Lie by Kimberly Belle. Read January 19-21. 3 Stars.
Maybe it's because I just finished several books in the same genre that were exceptionally well done, but I found all the mystery and thriller aspects of this book very disappointing. Though there were a lot of reveals thrown in every few chapters, the pace seemed incredibly slow to me. Until the last quarter or so I was just really bored and trying to get through it. The action and suspense did increase towards the end, but it wasn't really enough to save the book for me. I feel like if you don't read a lot of this genre then you might like this, but I could predict pretty much every development from the beginning and there just weren't any surprises until the very, very end. I did very much like how it ended (and I'm talking the last few sentences), but I wish there would've been an epilogue to wrap things up. Overall, not a bad book, but not a great one.
Alex, Approximately by Jenn Bennett. Read January 21-22. 3.5 Stars.
Overall, I did enjoy Alex, Approximately. Even though there wasn't a lot that was happening, I didn't really want to put it down. Though I think some of the side plots and character development could have used a little more work, the romance was cute and the characters were likable. I would recommend it to YA Contemporary fans. Full review to come.
Waste of Space by Gina Damico. Read January 26-28. 3.5 Stars.
Overall, I found Waste of Space pretty enjoyable. I loved the satirical view of reality television. Though it did occasionally go a little far into cheesy territory, I thought it was really well done overall. If you're looking for a humorous, different kind of YA book, I definitely recommend this one. Catchphrase forever! Full review to come.
To Have and to Hold (The Wedding Belles #1) by Lauren Layne. Read January 28-29. 3.5 Stars.
This book had some really cute, if sometimes frustrating, romance. I liked both Brooke and Seth. I dropped the rating half a star though because there was one major theme that kind of infuriated me. Seth doesn't trust his sister's new fiancé and wants to check into his background because he loves his sister and doesn't want her to get hurt. I think this is totally reasonable. I can understand where the sister might get mad about it, but in the big picture wouldn't she be happy to know if something shady was going on before it's too late? But Brooke and Seth's best friend are horrified by it and tell him he doesn't know what love is…um, NO! Seth was maybe a little stunted in expressing his emotions, but his heart was 1,000% in the right place. Other than that and some slightly too graphic sex scenes, I enjoyed this book a lot.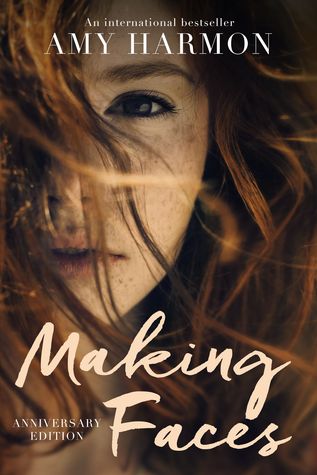 Making Faces by Amy Harmon. Read January 29-30. 4.5 Stars.
Overall, I just loved Making Faces. It's not a light book. It hurt to read at times. But it was beautifully written and included some amazing characters and really important messages. I really don't think I can recommend this book enough. I'm definitely going to be looking up other books by this author in the future. Full Review to come.
****************RE-READ****************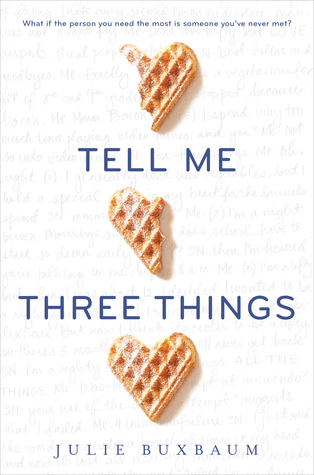 Tell Me Three Things and Red Rising. I loved both of these just as much as the first time around. I was a little afraid I wouldn't like Red Rising as much because one of my favorite things were all the surprises in it (and I have hyped it to death, so how embarrassing would it be if it didn't hold up), but even though I knew some things were coming, I still just found myself smiling at the twists and turns. If you have not read this series yet – WHY NOT?
****************BACK ON THE TBR****************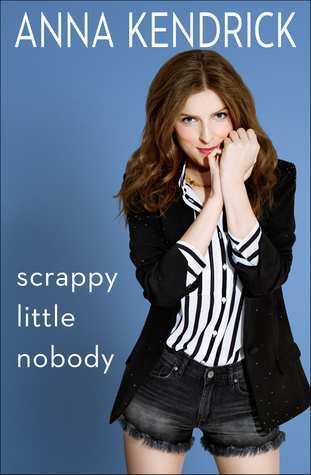 Scrappy Little Nobody by Anna Kendrick. I feel like I've been waiting for this book to become available at the library FOREVER. But it came at one of those times where I just wasn't feeling it. Lately I find myself sick to death of celebrities. And even though I want to be best friends with Anna Kendrick every time I watch Pitch Perfect, I just couldn't make myself pick up this book right now.
****************DNF****************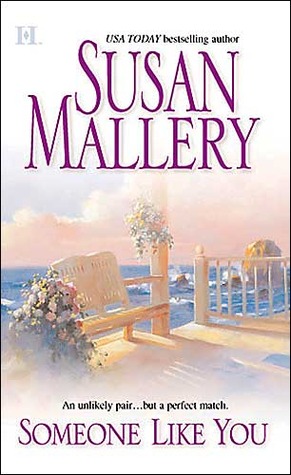 Someone Like You by Susan Mallery. Officially DNF-ing at 33%. I thought it would be nice symmetry to have the first book I read of 2017 be by the same author as the last book I read in 2016. I've enjoyed the other books I read by her, but I just couldn't get into this one at all. I just don't care about the characters or the story so far, so I'm calling it.