I read a lot of books that I don't end up reviewing for whatever reason. Some because I wasn't impressed. Some because I didn't have the time. Some I just wasn't feeling it on whatever particular day I finished. I thought I'd start doing a post once a month  with just the couple thoughts I shared on Good Reads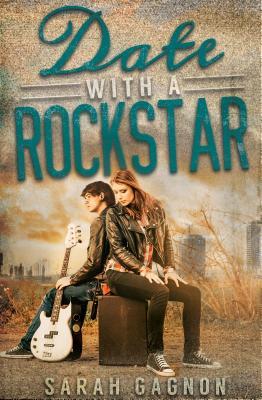 Date with a Rockstar by Sarah Ganon. Read October 2-3. 3 stars.
This book was a pretty cute, quick read. It's lightly dystopian-set in the future where things are worse and different, but not crazy different and there's no political revolution storyline. Though I don't really like the show The Bachelor, I like the dating show concept in books so I found this pretty entertaining. I think it could've focused a little more on the show aspect, though. The main character was likable and only sometimes annoying. For most of the book I didn't really care for Jeremy so I was kind of hoping Monet would end up with bodyguard Derek, instead (that really isn't even implied at all in the book, just my wishful thinking). However, by the end I found him more likable and overall it was just a cute story.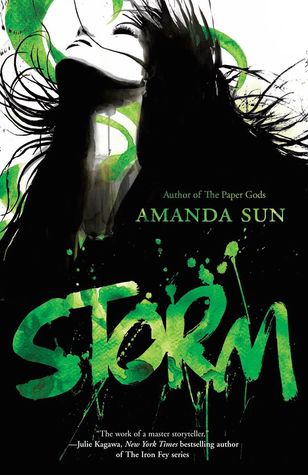 Storm (Paper Gods #3) by Amanda Sun. Read October 8-9. 3 stars.
A pretty good ending to the series. I thought it dragged at times and was a little repetitive and the appearance of Katie's father I thought was a little pointless since it wasn't more involved. However, I liked the overall arc of Tomo and Katie and liked that we got to see more of Ishikawa.
*************************************************************************
RE-READS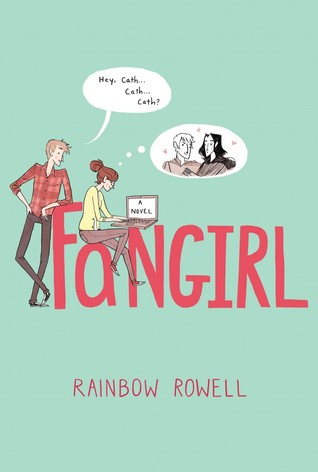 Fangirl by Rainbow Rowell
With Carry On coming out this month, I became nostalgic for Fangirl. I enjoy this every time I re-read it. I am a little concerned, though, that after the first time I read this I've skipped over all the Simon Snow parts in every re-read. It does not bode well for Carry On, but I'm sure Rainbow Rowell will come though like always.
Her Backup Boyfriend by Ashlee Mallory
Reading Her Accidental Husband made me really want to go back and read the first book in the series and I enjoyed it!
*************************************************************************
BACK ON THE TBR
Lady Maybe by Julie Klassen
After not being blow away by the past few Julie Klassen novels I wasn't really sure about this one. However, after just the first chapter I was pretty intrigued. Unfortunately I waited too long to start this once I got it from the library and it expired before I could get very far into it. I'll definitely give it a go, though, some other time..