I read a lot of books that I don't end up reviewing for whatever reason. Some because I wasn't impressed. Some because I didn't have the time. Some I just wasn't feeling it on whatever particular day I finished. I thought I'd start doing a post once a month  with just the couple thoughts I shared on Good Reads.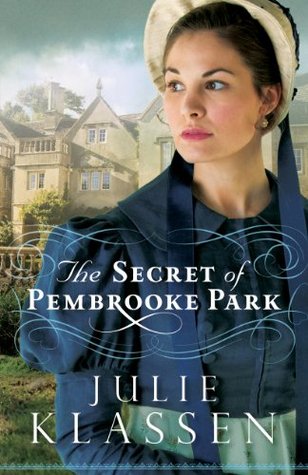 The Secret of Pembrooke Park by Julie Klassen. Read February 8-12. 3 stars.
This book was a little unnecessarily long at times, but overall I enjoyed it. I liked the characters and thought they were well developed. The mystery was pretty well done, too. While there was one part of it I guessed basically right away, and another I guessed fairly early on, there were other parts that I didn't and I enjoyed the surprise. Even though her previous book was not really to my liking, this book once again reinforces my opinion that Klassen is one of the best authors in this particular genre.
Arranged by Catherine McKenzie. Read February 18-20. 3 stars.
This book had a unique premise that intrigued me, but didn't blow me away. I found the Blythe & Company process interesting, though a bit outlandish. I thought they were going to end up being something a little more sinister than they were and was a little disappointed that they weren't.
I liked all the references to Anne of Green Gables.
I didn't always care for the main character. She was shallow and annoying most of the time, but as the book went on she really grew as a person and I enjoyed that.
The twist in Anne and Jack's relationship wasn't what I was expecting, but I thought it was good. My biggest complaint, though, is that I was hoping for the end to be a little less predictable.

The Girl who Kissed a Lie by Skylar Dorset. Read February 25. 2 stars.
There were some humorous moments with the aunts and Ben, but there really wasn't anything that happened in this book. Perhaps if you read it before you read the first book in the series, you might find it more interesting, but I don't think it will make you understand the first book any better. But it was a quick read and was good to get reacquainted with the series before I read book 2.
The Boy with the Hidden Name by Skylar Dorset. Read February 25-26. 3 stars.
I debated between 2 and 3 stars for this one, but since it did ultimately entertain me, I went with 3. The story, as in the first book, is confusing. There were often times I didn't understand what was going on. But I found most of the dialogue humorous. If you plan to read this series, I would recommend doing it all at once so it may be less confusing.
The Beautiful Daughters by Nicole Baart. Read February 22-25. 4 stars.
I read this book in February, but my full review will post in April since this is an ARC and I wanted to post closer to the release date.
I've never read anything by Nicole Baart before, but I think I'll definitely be giving her other books a try after reading The Beautiful Daughters. Her writing was beautiful, even when it was heartbreaking. I was drawn in, straight from the Prologue.
*************************************************************************
BACK ON THE TBR SHELF

Breaking The Rules by Katie McGarry. I waited a long time for this to be available at the library, but once it finally came I couldn't get into it. It seemed like just a bunch of re-hashing of their first book and I got bored pretty quickly. I may give it another go some time, though.
*************************************************************************
DNF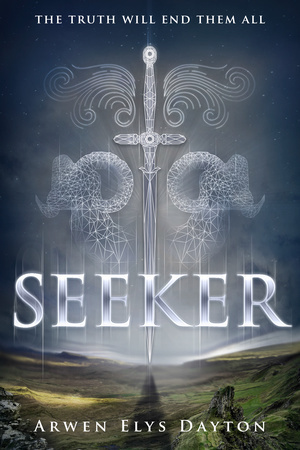 Seeker by Arwen Elys Dayton. I got this from NetGalley and just could not finish it. I was so confused the whole time and I didn't really care about any of the characters.
*************************************************************************
RE-READ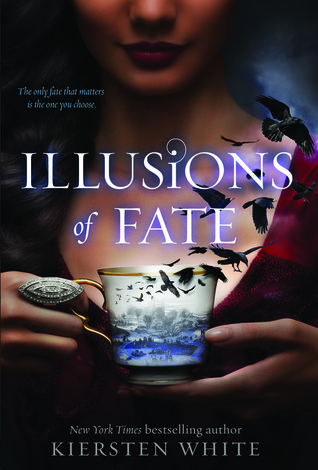 Illusions of Fate by Kiersten White. I enjoyed this just as much the second time around!