I read a lot of books that I don't end up reviewing for whatever reason. Some because I wasn't impressed. Some because I didn't have the time. Some I just wasn't feeling it on whatever particular day I finished. I thought I'd start doing a post once a month  with just the couple thoughts I shared on Good Reads.
Fool Me Once by Harlan Coben. Read May 30-June 1. 3 stars.
Well, I did not see that end coming! If the whole book was as surprising and emotional as the last couple chapters this book would have been amazing. However, I felt really disconnected from Maya for most of the book and there weren't as much suspense or big surprises along the way that I was expecting. Overall, a good book, though.
The Convenient Groom (Nantucket #2) by Denise Hunter. Read June 1-2. 3 stars.
A cute concept, but could have been executed a little better. As with most of Hunter's books, I found myself really disliking the female lead for most of the book and loving the male lead. I wish we would've seen more of their relationship before the marriage because I never really understood why Lucas loved Kate already. I didn't like how she treated him for pretty much the whole book. But, I did like the Happily Ever After.
The Trouble with Cowboys (A Big Sky Romance #3) by Denise Hunter. Read June 3-4. 3 stars.
This book was pretty cute. I liked the slow burn romance a lot, though Annie did frustrate me at times. I did like her, though. Who I really couldn't stand was her sister, Sierra. Sierra almost ruined the book for me. She's so selfish and childish and I just wanted to smack her for most of the book. Besides that, though, I liked watching Annie and Dylan's relationship and it was a pretty enjoyable book.
Falling Like Snowflakes (Summer Harbor #1) by Denise Hunter. Read June 7-10. 3 stars.
I really like the Callahan brothers. I wish there was more time spent with all three of them together, though. I was a fan of the romance and overall story, but I think this was supposed to slightly dip into the Romantic Suspense territory and the suspense fell a little flat for me. Not my favorite Hunter book, but I'll definitely continue with the series.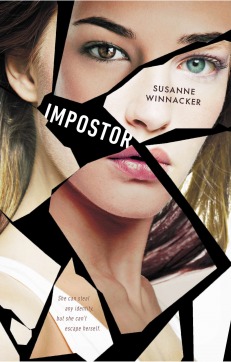 Imposter (Variants #1) by Susanne Winnacker. Read June 12. 3.5 stars
I bought this on a whim from the Dollar Tree and I'm pretty pleased with my purchase. I was a little wary in the beginning because I thought Tessa was kind of whiny and there was a lot of boy drama, but once we really got into the story I became a lot more invested. I thought Winnacker did a good job of keeping me guessing about who the serial killer was and I liked everything that had to do with the variant skills – it's not an original idea, but I always enjoy it. I'm really looking forward to the next book, even though I'm pretty sure there's a love triangle coming.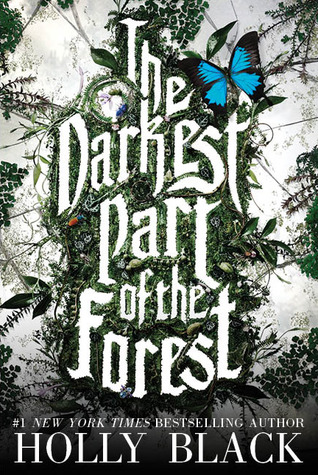 The Darkest Part of the Forest by Holly Black. Read June 11-12. 3 stars
Bumping my rating up to 3 stars, just because I like Holly Black's writing. The story wasn't really my cup of tea. It was a little confusing at times and overall strange. I did like the relationships, though – between siblings, friends, and romantic interests – they were all pretty well done and I think if it would have focused more on those aspects, I would have enjoyed the story more.
Defector (Variants #2) by Susanne Winnacker. Read June 13. 3 stars
A quick, easy read. There was a little more relationship drama than I wanted, but the love triangle wasn't as bad as I thought. I did like that we got to see more Devon, though. I thought the intrigue surrounding the truth about FEA and Abel's Army was good, but I am not at all satisfied with the conclusion. I did like the ending, but it's definitely a middle of a trilogy ending and not a series ending and apparently the author has decided not to finish the series. According to a post on her Facebook, she's over YA and writing Adult Romance under a different name…Very disappointing.
The Regulars by Georgia Clark. Read June 15-16. 2.5 stars
Overall a quick read with some addictive writing, but the unlikable characters made it hard to read at times. Full review to come closer to release date.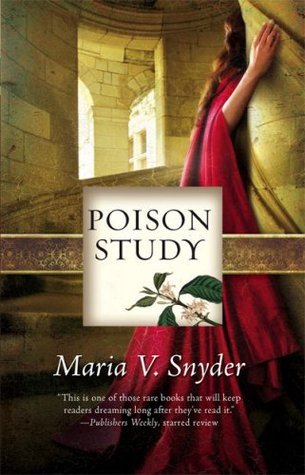 Poison Study (Study #1) by Maria V. Snyder. Read June 18-20. 2.5 stars
The characters were likable enough and I liked the romance, but the fantasy elements left a little to be desired for me. I also thought that a lot of the plot twists were predictable. I'll probably try the next book to see if it starts to live up to the great reviews I've seen of this series.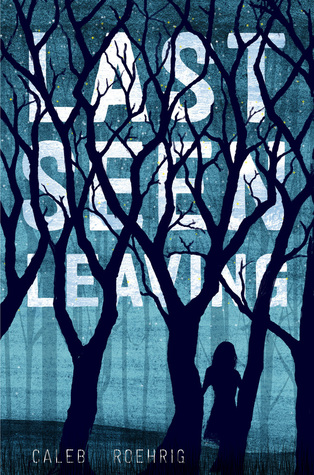 Last Seen Leaving by Caleb Roehrig. Read June 20-23. 2.5 Stars
This was just an ok read for me. The pacing was pretty slow and the mystery and suspense aspects were not as well done as I would have liked. We figure out Flynn's big "secret" in chapter 2 and it really doesn't have anything to do with January's disappearance. I was afraid this was going to end up being a Coming Out book – which is a fine book to be, but not the book I was planning on reading – but it didn't end up overwhelming the overall plot and that aspect was pretty well done. I just wish the mystery was as thoughtfully written. Full review to come closer to release date.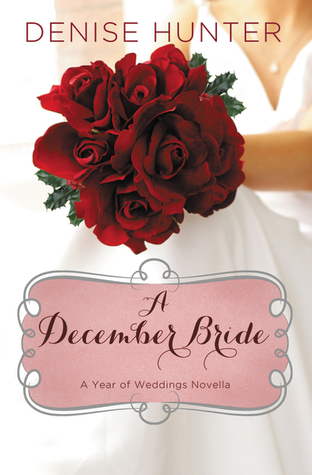 A December Bride (A Year of Weddings #1) by Denise Hunter. Read June 23-24. 3.5 stars
A quick, cute story with likable characters.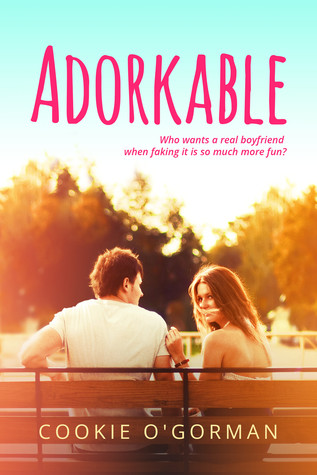 Adorkable by Cookie O'Gorman. Read June 24-25. 3.5 stars.
A pretty cute fake relationship story. I really liked both Sally and Becks and their relationship. There was one big thing that kept me from giving it a higher rating, though, and that was Sally's supposed best friend, Hooker, who felt it was her mission in life to set Sally up with a boy and how completely focused both Hooker and Sally's mother were on how Sally NEEDED a boyfriend. I thought it was a little degrading, actually.
Dreamology by Lucy Keating. Read June 25-26. 3 stars.
This was a cute idea, but I don't feel like it ever lived up to it's potential. It reminded me a little of Kami and Jared's connection in the Lynburn Legacy, but was not done nearly as well. I did, however, really like the characters and thought the romance was cute, but the plot was really lacking.
Put a Ring On It (Black Dog Bay #3) by Beth Kendrick. Read June 26-27. 4 stars.
Chick Lit at it's finest! I really enjoyed this book. I liked the characters a lot and the development of the romance. It was definitely a different take on the fake relationship/marriage of convenience trope. It doesn't exactly fit either of those, but it's similar and I loved it.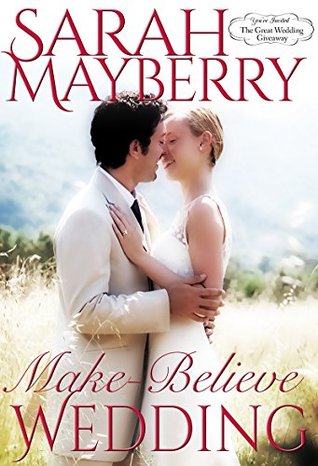 Make-Believe Wedding (The Great Wedding Giveaway #9) by Sarah Mayberry. Read June 28-29. 3.5 stars.
A very cute Fake Relationship/Friends to Lovers story. This was free from B&N and most of the free ebooks I get I never end up reading, but I'm glad I gave this one a try. The only thing I have to complain about is that it had a few graphic scenes I could've done without.  
*************************************************************************
BACK ON THE TBR
Sleeping Giants (Themis Files #1) by Sylvain Neuvel. Honestly the only reason I wanted to read this is because Pierce Brown said really good things about. I got it from the library and read a chapter or two and just wasn't into it. I think I do want to try it again sometime, though. I didn't realize at first that it's a series, so maybe I'll wait until the next one is published before I try it again.
*************************************************************************
DNF
The Lifeboat Clique by Kathy Parks. I usually try to get to 25% before I decide to DNF something, but I got distracted by other books and just never had the desire to pick this one up again. I only got to about 13%, so I can't really say much about it, just that it was a little funny, a lot awkward, and didn't keep my interest.
The Seaside Letters (Nantucket #3) by Denise Hunter. I have read several Denise Hunter books over the last few months and I really liked some while I found others a little ho-hum. I liked the idea of this book, but not how it was executed. We find out almost right away that both characters know who they are writing to, but Sabrina doesn't know that Tucker knows. I just can not take a whole book of it – It's too much obvious lying. Sabrina (like most of Hunter's leading female characters) is super unlikable. I also read a review that spoiled what her "big secret" is and it really turned me off from wanting to finish the book. It should honestly be a deal breaker in my opinion. I'll still read other Hunter books, but this one was just not for me.