I read a lot of books that I don't end up reviewing for whatever reason. Some because I wasn't impressed. Some because I didn't have the time. Some I just wasn't feeling it on whatever particular day I finished. Reviewing the Unreviewed is my monthly post where I share my few thoughts on all the books I didn't formally review.
*I've traditionally included every book I've read in a month that hasn't been reviewed, but I have decided that I am no longer going to include books that will have full reviews posted at a future date.*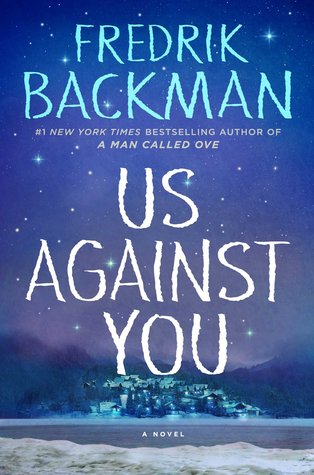 Us Against You (Beartown #2) by FredrikBackman. Read September 3-8. 4.5 Stars.
Beautifully written. I was just as invested in all these characters as I was during the first book. I was really expecting this book to be more uplifting and focus on the recovery from the events that took place in the first book. And it still has those elements of hope and inspiration, but this story was probably even heavier than the first one. Backman portrays really well how much hate there is in the world today. I liked how he showed it's easy to blame one person or one side, but it's really everyone's fault. 
I love the characters. Benji will always be my favorite, though. There were a few that played bigger roles in the first book that I would've liked to have seen more from in this one (David, Amat), but I liked getting to know others (Teemu, Richard Theo – who is either a genius or a sociopath (probably both)). While we do hear about a few far in the future endings, things were still left a little too open for me. This book was probably more of a 4 than a 4.5 for me, but I'm giving it that extra half star for all the emotion Backman managed to wrench out of me.
The Engagement Plot by Krista Phillips. Read September 9-11. 3.5 Stars.
This was pretty cute and humorous at times. I thought it was going to focus more on the Bachelor-like reality show, but it's more about what happened after. I thought the big conflict was kind of unrealistic, though. Hanna was nicknamed Holy Hanna because of her Christian values, but then Will insinuated that they slept together (when they hadn't) and it completely ruined her life. While I do believe that the internet likes nothing more than someone's supposed fall from grace, I don't think the extensive tabloid coverage and all the hate mail would really be as extreme as it was. And while I liked that it portrayed a Christian going through a phase of questioning God and her faith, I thought the "come-to-Jesus" moments could've been a little better written. I thought the book was a little too long, but I was looking for something fun and light that I didn't have to think too much about and this definitely entertained me. Would recommend to Christian Contemporary/Romance fans.
Just One of the Boys (The Chicago Falcons #1) by Leah & Kate Rooper. Read September 11-12. 3 Stars. 
This was a little uneven for me. Both the lead characters were really unlikable for long stretches at a time. But then there would be chapters here and there where I really enjoyed them. The story is pretty much the hockey version of the She's the Man movie. I don't really have too much to say about this one. I read the second book before this book. I might give the third one a shot whenever it comes out.
************************Re-Read************************
Prom & Prejudice by Elizabeth Eulberg. This was just as cute as I remembered it.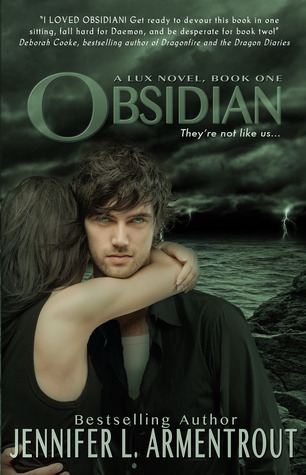 Obsidian (Lux #1) by Jennifer L. Armentrout. I just read The Darkest Star (the first book in the spin-off series) and it made me feel so nostalgic for this book that I decided I should re-read this series. I love Daemon and Katy so much. I love the banter and the humor. It's not going to win any great literary awards or anything, but it's definitely a fun read.
Oblivion (Lux) by Jennifer L Armentrout. I decided to re-read this whole series and decided I would read Oblivion after each of the first three books. So I read Obsidian and then I read Daemon's POV of Obsidian and then I was going to read Onyx, but I decided just to stick with Daemon's POV for books 2 and 3. I enjoyed this just as much as I did the first time. It really reminded me that Daemon is one of my favorite characters. The only thing that kind of bothered me was the bonus chapter with Luc. After reading the spin-off book, I feel like this scene doesn't make sense with the book. Maybe I still need to read the remaining books in this series to remember the timeline exactly, but I'm thinking this scene contradicts how things played out in The Darkest Star.
************************DNF************************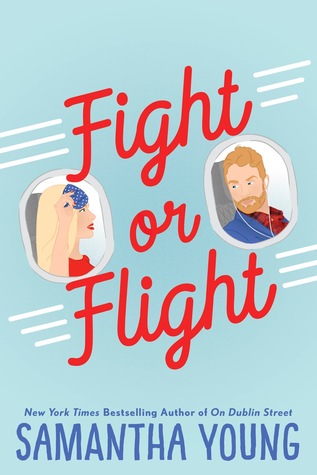 Fight or Flight by Samantha Young. DNF @ 11%. I just can not get into this book and I am really not in the mood to make myself try. I really dislike both the lead characters so far and the male lead's Scottish accent is driving me insane. A couple of main words (like "to" and "didn't") are spelled out differently to show the accent and I'm just not feeling it. I think you need to do most of the dialogue like that or none at all.