I read a lot of books that I don't end up reviewing for whatever reason. Some because I wasn't impressed. Some because I didn't have the time. Some I just wasn't feeling it on whatever particular day I finished. Reviewing the Unreviewed is my monthly post where I share my few thoughts on all the books I didn't formally review.
Slow Dance in Purgatory (Purgatory #1) by Amy Harmon. Read December 29 – January 2. 3 Stars.
This was not my favorite Harmon book. I liked the characters and the premise was interesting enough, I just couldn't really get into it. I'll read the next book, but I'm not in a bug hurry to do so.
Murder on the Orient Express (Hercule Poirot #10) by Agatha Christie. Read January 3-5. 4 Stars. 
My first Agatha Christie novel and I will definitely need to read more from her. I really enjoyed the writing style. The mystery was good, the characters were fun, and I was not expecting at all how funny it was. It did drag a little bit here and there for me, but I love how all the mundane details ended up being important as everything was revealed at the end.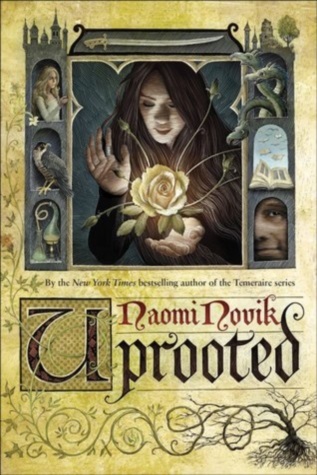 Uprooted by Naomi Novik. Read January 6-10. 3 Stars. 
I think I am just not really a fan of these type of books anymore. I really enjoyed reading about the characters in this, but everything else was so "meh" for me. I didn't really care that much about the magic or the Wood or the fighting or the ENDLESS description. I was going to give this a lower rating, but I'm bumping it up to three stars because I think this is mostly a case of "it's me, not you."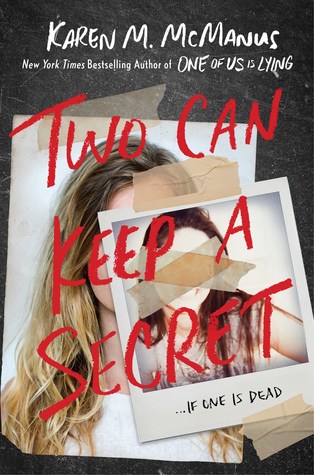 Two Can Keep a Secret by Karen M. McManus. Read January 10-12. 4 Stars. 
Though I didn't like this one quite as much as McManus' previous book, I still really enjoyed it. I liked the characters and the small town setting. While the very first person I suspected did end up being the killer, I did suspect a couple other options throughout the story and there was one unrelated twist that I hadn't suspected, so I liked that. This was definitely a fun book and I look forward to whatever this author writes next.
A Killer's Mind (Zoe Bentley Mystery #1) by Mike Omer. Read January 12-14. 4 Stars. 
I liked this. I thought it was well-plotted, had likable characters, and was sometimes funny. The writing was pretty good, but there were a few parts here and there where the dialogue felt a little off. However, I enjoyed it all enough to give this four stars and would definitely be interested in reading the next book in the series.
House of Secrets by Lowell Cauffiel. Read January 14-19. 3 Stars.
This was definitely a hard book to read. I've heard mention of the Sexton family a lot over the years, as this all happened close to where I live, but I never really knew the details. It is a horrifying story of abuse, incest, murder, and paranoia. I just felt so awful for the poor kids of this family and everything they were subjected to. As for the book itself, it felt a little disjointed and a lot of the details, especially earlier on, didn't seem necessary. I don't actually read a lot of true crime, so I'm not sure if the way a lot of this just seemed like conjecture is normal of the genre.
Hotshot Doc by R.S. Grey. Read January 21-22. 4 Stars.
Despite a few too graphic scenes, I really enjoyed this book. I had kind of decided this author wasn't for me, but since I currently have Kindle Unlimited I decided to give her another try. I started one book and took a hard pass after the first chapter and decided I would just try out this one before returning them, but then I couldn't put it down. I really liked both the main characters and how their relationship developed. I also really loved Bailey's sister, Josie. I thought the end was a little too rushed, but overall it was cute and addictive and really fed my Contemporary craving.
*****Books with Future Reviews Scheduled*****
On Thin Ice (Juniper Falls #3) by Julie Cross – 4 Stars
Romancing His Rival (Accidentally Yours #3) by Jennifer Shirk – 3.5 Stars
The Flatshare by Beth O'Leary – 4 Stars