This End of the Year survey was created by The Perpetual Page-Turner.
Number Of Books You Read: 134
Number of Re-Reads: 5
Genre You Read The Most From: Mystery/Suspense
1. Best Book You Read In 2017?
(If you have to cheat — you can break it down by genre if you want or 2017 release vs. backlist)
Daisy in Chains by Sharon Bolton, Ragdoll by Daniel Cole, Making Faces by Amy Harmon and Take a Bow by Elizabeth Eulberg. I gave all these books 4.5 stars and I can't pick between them.
2. Book You Were Excited About & Thought You Were Going To Love More But Didn't?
When Dimple Met Rishi by Sandhya Menon. I thought this looked adorable and had so much potential, but it didn't quite live up to the hype.
 3. Most surprising (in a good way or bad way) book you read?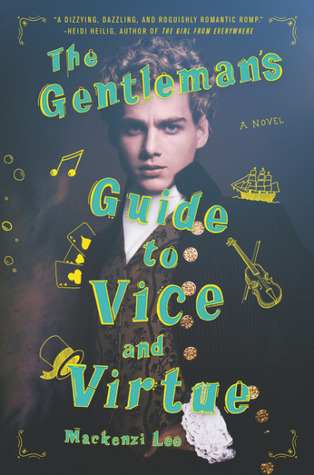 The Gentleman's Guide to Vice and Virtue by Mackenzi Lee. Didn't think it would be my cup of tea, but I really enjoyed it.
 4. Book You "Pushed" The Most People To Read (And They Did)?
I can't think of a book that I really pushed on people this year. I recommended Sharon Bolton to just about everyone, but I'm not sure if anyone actually read anything of hers because of me. 

 5. Best series you started in 2017? Best Sequel of 2017? Best Series Ender of 2017?
Started: The Bird and the Sword by Amy Harmon
Sequel: The Secret by Katerina Diamond
Ender: The Song of David by Amy Harmon
 6. Favorite new author you discovered in 2017?
Sharon Bolton, Amy Harmon, and Elizabeth Eulberg
7. Best book from a genre you don't typically read/was out of your comfort zone?

I'm going to go with The Gentleman's Guide to Vice and Virtue again. I don't read a lot of Historical Fiction these days or LGBT+ books.
 8. Most action-packed/thrilling/unputdownable book of the year?

I read a lot of thrilling and unputdownable books this year, but I think the most action-packed/fast paced would be Don't Let Go by Harlan Coben.
 9. Book You Read In 2017 That You Are Most Likely To Re-Read Next Year?
Daisy in Chains by Sharon Bolton bc I just got it for Christmas and am itching to read it again.
10. Favorite cover of a book you read in 2017?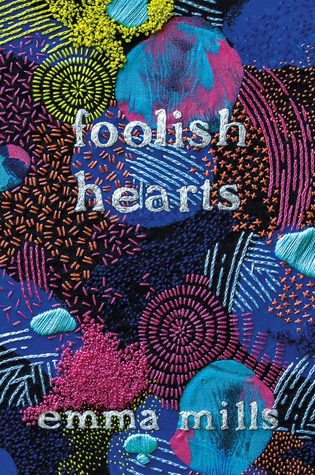 Foolish Hearts by Emma Mills. She always has the best covers.
11. Most memorable character of 2017?
David Drucker from What to Say Next by Julie Buxbaum.
 12. Most beautifully written book read in 2017?
Nothing really stands out, but probably anything by Amy Harmon.
13. Most Thought-Provoking/ Life-Changing Book of 2017?
Making Faces by Amy Harmon
 14. Book you can't believe you waited UNTIL 2017 to finally read? 
Better off Friends by Elizabeth Eulberg. My first book by Eulberg and I discovered a new favorite author.
 15. Favorite Passage/Quote From A Book You Read In 2017?
From Dating You/Hating You by Christina Lauren:
I try to ignore the pressure to be coupled up, but it's everywhere…There's my own biological clock, quietly yet persistently ticking away…But of course there's that niggling voice suggesting I not care about any of it, that maybe I should give in and buy the cats instead. The problem is that I don't like them. I may be a terrible married person someday, but I know for sure I would be an even worse cat lady.

"Evie?"

"Sorry…I was just trying to figure out whether I could still be a crazy cat lady without the actual animals."
16.Shortest & Longest Book You Read In 2017?
Shortest: Winging It by Cate Cameron
Longest: Lord of Shadows by Cassandra Clare
How I did this: Went to my read books on Goodreads and sorted by page number and just looked for what I knew I read this year that was the shortest and longest.
 17. Book That Shocked You The Most
The Wife Between Us by Greer Hendricks and Sarah Pekkanen
(Because of a plot twist, character death, left you hanging with your mouth wide open, etc.)
18. OTP OF THE YEAR (you will go down with this ship!)

(OTP = one true pairing if you aren't familiar)
Lark and Tiras from The Bird and the Sword, Evie and Carter from Dating You/Hating You, and Lacey and Josebury from the Lacey Flint series.
19. Favorite Non-Romantic Relationship Of The Year
Declan and Rev from Letters to the Lost
20. Favorite Book You Read in 2017 From An Author You've Read Previously
Now That You Mention It by Kristan Higgins
21. Best Book You Read In 2017 That You Read Based SOLELY On A Recommendation From Somebody Else/Peer Pressure:
Now You See Me by SJ Bolton (AKA Sharon Bolton). It wasn't really a personal recommendation, but I saw a review on The Misstery. Many books I've read and loved this year came from Annie.
22. Newest fictional crush from a book you read in 2017?
I loved Matt from Always You by Denise Grover Swank.
23. Best 2017 debut you read?
Ragdoll from Daniel Cole
24. Best Worldbuilding/Most Vivid Setting You Read This Year?
The Lying Game by Ruth Ware. Did not like the book, but she really knows how to set a scene!
25. Book That Put A Smile On Your Face/Was The Most FUN To Read?
Dating You/Hating You by Christina Lauren
26. Book That Made You Cry Or Nearly Cry in 2017?
Making Faces by Amy Harmon
27. Hidden Gem Of The Year?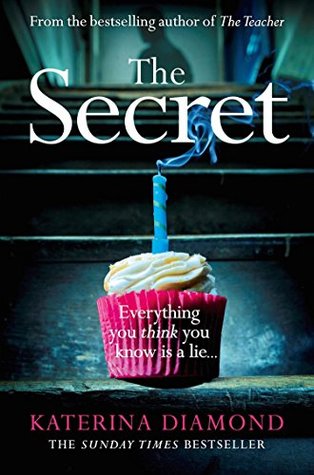 The DS Imogen Grey series by Katerina Diamond. More people need to read this!!
28. Book That Crushed Your Soul?
Making Faces by Amy Harmon.
29. Most Unique Book You Read In 2017?
The Law of Moses by Amy Harmon
30. Book That Made You The Most Mad (doesn't necessarily mean you didn't like it)?
The Lying Game
1. New favorite book blog you discovered in 2017?
I can never answer this question. There's been so many.
2. Favorite review that you wrote in 2017?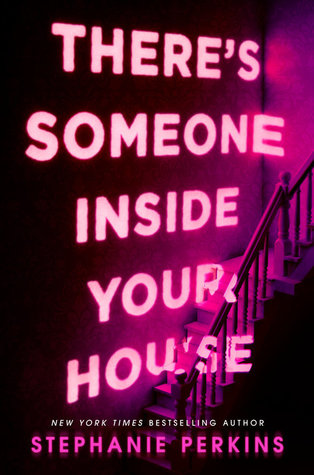 There's Someone Inside Your House by Stephanie Perkins. Sometimes the worst books make for the most fun reviews.
3. Best discussion/non-review post you had on your blog?
Convince me to buy a Kindle (I think it's also the only discussion post I wrote)
4. Best event that you participated in (author signings, festivals, virtual events, memes, etc.)?
I went to three author events: Linda Castillo, Karin Slaughter, and Lisa Scottoline.
5. Best moment of bookish/blogging life in 2017?
Linda Castillo remembered my name at her book signing from previous book signings. Also, I'm counting this as blogging life, I finally got to meet Brandie from Running on Words and Wine!
6. Most challenging thing about blogging or your reading life this year?
Going through long periods of time where I had no patience for romance or contemporary novels. Also, personal life issues put reading on hold a lot of the time.
7. Most Popular Post This Year On Your Blog (whether it be by comments or views)?
Most viewed of the year was the review for Ruin and Rising by Leigh Bardugo that I wrote a couple years ago, but the most viewed from 2017 content was the review for Fallen Heir by Erin Watt.
8. Post You Wished Got A Little More Love?
All of them 🙂
9. Best bookish discovery (book related sites, book stores, etc.)?
Not really a discovery, but I finally bit the bullet and got a Kindle Paperwhite.
10.  Did you complete any reading challenges or goals that you had set for yourself at the beginning of this year?
I did the Good Reads Challenge and surpassed my goal of 100 books.
1. One Book You Didn't Get To In 2017 But Will Be Your Number 1 Priority in 2018?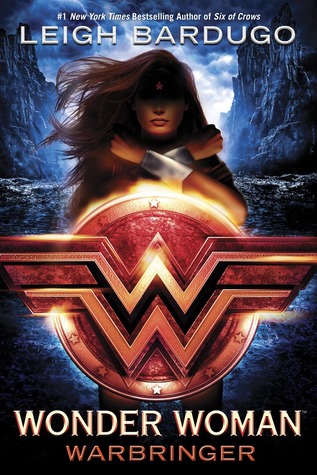 Maybe not number 1 priority, but I still need to read Wonder Woman: Warbringer by Leigh Bardugo
2. Book You Are Most Anticipating For 2018 (non-debut)?
Iron Gold by Pierce Brown
3. 2018 Debut You Are Most Anticipating?
There's not really one on my radar right now.
 4. Series Ending/A Sequel You Are Most Anticipating in 2018?
Restore Me by Tahereh Mafi – the continuation of the Shatter Me series.
5. One Thing You Hope To Accomplish Or Do In Your Reading/Blogging Life In 2018?
Be more consistent on writing reviews for non-ARCs.
6. A 2018 Release You've Already Read & Recommend To Everyone (if applicable):