I read a lot of books that I don't end up reviewing for whatever reason. Some because I wasn't impressed. Some because I didn't have the time. Some I just wasn't feeling it on whatever particular day I finished. Reviewing the Unreviewed is my monthly post where I share my few thoughts on all the books I didn't formally review.
Lies You Never Told Me by Jennifer Donaldson. Read July 1-3. 3 Stars. 
This wasn't bad, but it didn't live up to the hype for me. I developed a theory about how the two storylines were connected fairly early on and it ended up being right. When that was finally revealed to be true I kept expecting something else shocking or twisty to happen at the end of the book, but nothing did. So I guess if you didn't figure it out early it would appear as a fun twist, but it was just kind of ho hum for me. I did like the different POVs, though, and I really liked Gabe, even though he frustrated me many times.
Sirens (Aidan Waits Thriller #1) by Joseph Knox. July 4-6. 4 Stars. 
This book is dark and kind of messed up, but I really enjoyed it. Short chapters and a fast pace made it a pretty quick read. I wavered a little bit with what to rate it because I found myself sometimes not really understanding what was going on and the writing seemed a little scattered at times. However, I liked that Knox was able to take a rather cliched storyline (addict/kind of dirty cop main character, drugs, murder, etc.) into something that really did seem unique. I thought the mystery was pretty well done and it kept my interest the whole time. I'm definitely looking forward to more from this series.
My Plain Jane (The Lady Janies #2) by Cynthia Hand, Brodi Ashton, and Jodi Meadows. Read June 27-July 7. 2 Stars. 
I am so disappointed!!! My Lady Jane is one of my absolute favorite books and I have been looking forward to My Plain Jane for so long. Unfortunately it just fell so short of my expectations. The humor that I loved in the previous book felt so forced here. This book got a couple of chuckles out of me, but much more eye-rolling. I also didn't love the Jane Eyre-Ghostbusters mash-up. I felt like the story really dragged and it did not keep my attention. I actually read two other books in the time it took me to finish this one. I had originally really liked the idea of having Charlotte Bronte and Jane Eyre both be characters, but I didn't end up liking either of them. Alexander was probably my favorite POV of the three, but I didn't really care that much about him either. I'm just overall really underwhelmed and disappointed with this one.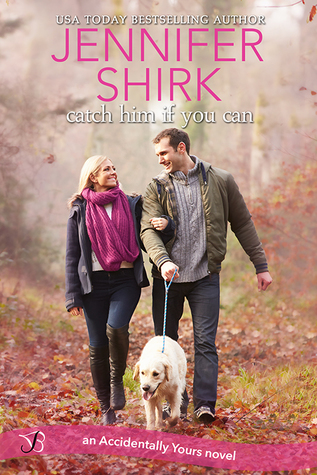 Catch Him if You Can (Accidentally Yours #2) by Jennifer Shirk. Read July 19-21. 4 Stars. 
This book was so cute! After reading a number of mysteries/thrillers lately I was really in the mood for something light and sweet and Catch Him If You Can was exactly what I needed. I found myself smiling through the whole book. Full review to come closer to release date.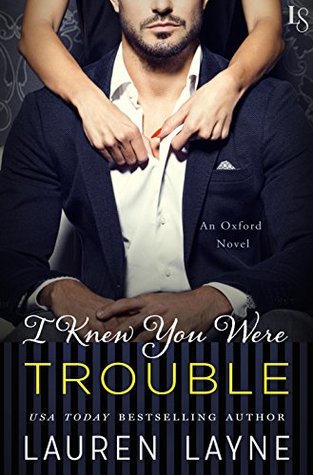 I Knew You Were trouble (Oxford #4) by Lauren Layne. Read July 22-23. 3.5 Stars.
This wasn't my favorite Lauren Layne book, but it was still enjoyable. I liked Nick. Taylor took awhile to grow on me, but she wasn't bad. I was looking for something light and quick to read and this was perfect for that.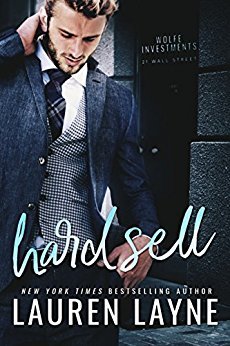 Hard Sell (21 Wall Street #2) by Lauren Layne. Read July 27-28. 4 Stars.
I love both Fake Relationship and Hate-to-Love stories and this book utilized both. Full review to come closer to release date.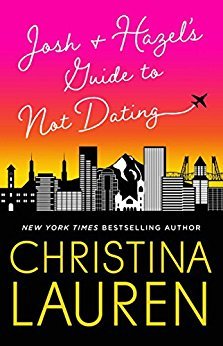 Josh and Hazel's Guide to Not Dating by Christina Lauren. Read July 28-29. 3.5 Stars.
I've had some mixed reviews with the Christina Lauren books I've read so I'm never really sure what to expect when I pick one up. However, I do know that there will be some addicting writing that will make the book hard to put down and Josh and Hazel's Guide to Not Dating was exactly that. Full review to come closer to release date.