I wasn't really interested in today's Top 5 Wednesday prompt, so I decided to borrow a topic I missed from when I was on hiatus. So for me, today's topic is: Favorite Romance Novels. Straight up romance novels aren't usually ones I reach for very often, but there are a few that I love.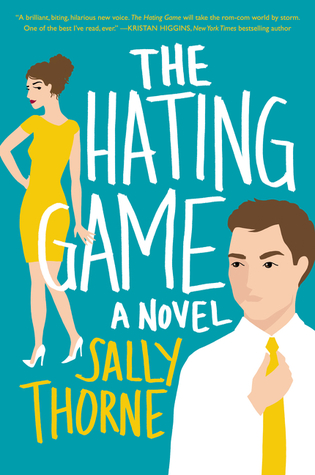 1. The Hating Game by Sally Thorne. I love almost everything about this book. It's so funny and cute.
2. Dating You / Hating You by Christina Lauren. Can you tell I like Hate-to-Love stories?
3. Walk of Shame by Lauren Layne. Honestly, I could list pretty much every Lauren Layne book I've read. They're always so cute.
4. Wrong Brother, Right Match by Jennifer Shirk. This book reminded me so much a Hallmark Christmas movie.
5. The Best Man by Kristan Higgins. Kristan Higgins is my definite go-to for romance novels and this is just one of my many favorites by her. She appears to be shifting her focus over to Women's Fiction, which at first really annoyed me, even though they're just as good as her romances. I'm coming around to it, though.
What are some of your favorite romance novels?