I love the Olympics and I love Olympic Book Tags! Yes, I have already done one, but there are 2 Olympic Book Tags floating around the blogosphere and Deanna from A Novel Glimpse, tagged me for this one.
The Opening Ceremony — What book did you think had an incredible opening?
Tell Me Three Things by Julie Buxbaum. I was hooked on this book from the start
---
The Games — What is your favorite fictional competition?
The Hunger Games is literally the only book I can think of with a competition. I feel kind of bad for saying it's my favorite competition, though, haha.
---
The Original — The modern games are based on the original Greek competition – what is your favorite book based on a classic?
Definitely, Maybe in Love by Ophelia London. A cute re-telling of Pride and Prejudice
---
The Eternal Flame  — What is one ship that you won't let die, even after the books made it clear it was never going to happen?
I usually end up shipping the ship we're supposed to ship, so the only one I can really think of is *Ruin and Rising Spoilers* Nikolai and Alina. While I was ok with her ending up with Mal, Nikolai was always my favorite.
---
Gymnastics — What's a book that had so many twists and turns it left your head spinning? (in a good way)
Golden Son. I was trying really hard not to repeat books, but what is a tag without a Red Rising mention?!
---
The Controversial Judge  — What's a book that you have a totally different opinion about than most other people?
Throne of Glass by Sarah J. Maas. I just don't get it. I really did not like this book at all, but the blogosphere loves it.
---
Beach Volleyball  — What is your favorite fictional duo?
I'm going to go with Shazi and Khalid from The Wrath and the Dawn series. I thought they were a great example of a romantic pairing also working together for the greater good.
---
Weightlifting — What is the most massive book on your shelf?
A collection of Jane Austen's novels. I love it.
---
Track & Field — What is a book that you just tore through with world record speed?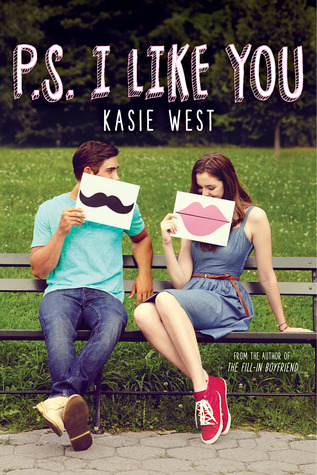 I read P.S. I Like You by Kasie West in a day.
---
Synchronized Swimming — What is a book series that you kept reading, even though you didn't have any idea why?
Pretty Little Liars. I made it to book 10 before I couldn't take anymore.
---
The Tortured Fan — What fictional family, group, nation, or organization do you irrationally root for no matter how many times they break your heart?
Joe from the You series. He is a sociopath, but I always root for him.
---
Closing Ceremony — What book had an ending that just blew your mind?
Dangerous Girls by Abigail Haas