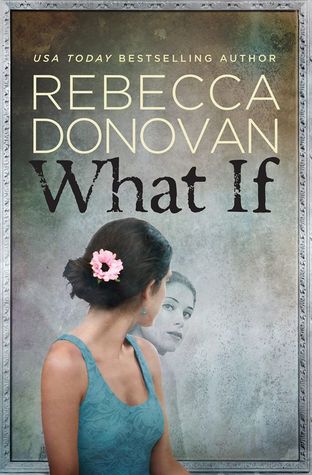 Synopsis from Good Reads:
A new novel by the USA Today and Wall Street Journal bestselling author of The Breathing Series . . .

What if you had a second chance to meet someone for the first time?

Cal Logan is shocked to see Nicole Bentley sitting across from him at a coffee shop thousands of miles from their hometown. After all, no one has seen or heard from her since they graduated over a year ago.

Except this girl isn't Nicole.

She looks exactly like Cal's shy childhood crush, but her name is Nyelle Preston and she has no idea who he is. This girl is impulsive and daring, her passion for life infectious. The complete opposite of Nicole. Cal finds himself utterly fascinated-and falling hard. But Nyelle is also extremely secretive. And the closer he comes to finding out what she's hiding, the less he wants to know.

When the secrets from the past and present collide, one thing becomes clear: Nothing is what it seems.
I received a copy of this title from NetGalley. It does not impact my review.
This book was so not for me. I found the characters super annoying and the plot very predictable.
First off, I'm going to try very hard not to say any spoilers because there is a specific note from the author where she asks not to reveal spoilers and ruin the story for other readers. She also suggests a re-read now that I know the ending and can connect all the dots. Which is a nice idea, but this isn't exactly The Sixth Sense, you know? I don't mean that the ending is like The Sixth Sense, but I remember watching that movie in high school and being shocked by the ending and having to watch it again to see all the scenes that I thought was one thing but turned out to be something different. In What If I got all the clues the first time. I saw the truth coming from far, far away.
Ok, so what can I say that's non-spoilery? The book is told mainly through Cal's 1st person POV, with each chapter ending in flashbacks from the point of view of Richelle or Nicole, his childhood friends that he's since lost touch with. Cal is a nice enough guy, but he's kind of wishy-washy, an idiot with girls, a little obsessive, and a little cowardly. He runs into this girl that looks almost exactly like his old friend Nicole, but her name is Nyelle and she doesn't act like she recognizes him. They slowly become friends. She's flakey and free-spirited, and maybe a little (or a lot) crazy.
The first thing that annoyed me in this book was that the first time  Cal talked to Nyelle he didn't say something like, "Hey, you look so much like someone I used to know!" That would be natural. That's what anyone would say. And over the course of the next couple hundred pages, he still never brings it up. His best friend from back home, Rae, comes to visit and she agrees this girl looks like Nicole, but she won't bring it up either. They both suspect it to be the same girl, but don't pursue it for the longest time. It was just pages and pages and pages of everyone avoiding the issue and Cal going along with whatever annoying, crazy thing Nyelle wants to do. And it just annoyed me to no end.
What did work for me was the alternating timeline. It's done really well here, but maybe a little too well. I really wanted to read more of the flashback scenes instead of the present scenes. And maybe a little too much was revealed too early in the flashbacks because it was pretty easy to figure things out really early in the story.
Overall, this story just wasn't for me. I found the characters annoying and the plot to reveal itself much too slowly. The characters kind of reminded me of the couple from Just One Day  that I really didn't like, but a lot of other people did, so if you liked Just One Day, you may really like What If. I'm in the minority opinion about that book, so I might be in the minority opinion of this book, too! I was going to rate it lower, but I'm going to give What If two stars, just because I like the alternating timeline.
Overall Rating (out of 5)