I was tagged for this by Abbie over at  The Fuzzy Bookworm. Go check out her blog! Feel free to tag yourself if you'd like.
A hyped book you're not going to read?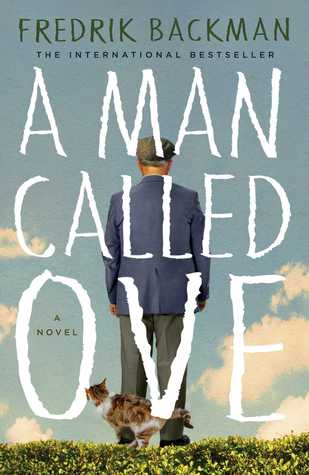 A Man Called Ove by Fredrik Backman. I have seen nothing but absolutely glowing reviews on this book, but every time I think about trying it I read the synopsis again and I just don't find it interesting. Never say never, but I don't really see myself ever picking this up.
A series you won't start/won't be finishing?
The Never Never series by Colleen Hoover and Tarryn Fisher. I read the first book because it was free and actually ended up liking it enough that at the time I wanted to read the rest of it. But since the subsequent books weren't free and the third book STILL hasn't showed up at my e-library, I pretty much decided I wouldn't read the rest. I did see a lot of mixed reviews on the ending that kind of intrigued me so I finally asked a friend for spoilers on it. I can't even remember what she said happened, but I do remember that I thought it was lame, so I have zero interest to ever finish this.
A classic you're just not interested in?
Wuthering Heights by Emily Bronte. There was a time in my life when I really wanted to read this, but now I basically know how the story goes and I think I would hate the characters so much that I wouldn't enjoy it.
Any genres you've never read?
I heard once that Dinosaur Erotica is a thing? I've never read that.
A book on your shelves you'll probably never actually read?
Wool by Hugh Howey. I've heard good things about this and my sister absolutely loves it, but every time I try to start it I just can't get into it.