Monday's Minutes is my weekly post where I share what I'm reading and what I'm reading next. Since I'm participating in NaNoWriMo, I'm also using this for my NaNo update.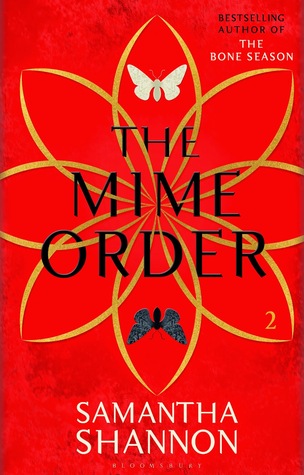 So, I'm still reading The Mime Order (Bone Season #2) by Samantha Shannon. I'm a little over half way through. It's a long book and I haven't had nearly as much time to read as I like. It took me a bit to get into it because it has been so long since I read the last book and it uses a lot of made up terms for things that took some time to get reacquainted with. But I'm into it now and am enjoying it.
NaNoWriMo Update
My word count per day hasn't been too consistent, but I'm currently on par. I went to another write-in Friday and got a few more charms and tags for my keychain for meeting word sprints.
Overall, though, my novel still doesn't have much of a plot and is a big pile of rubbish. I'm kind of thinking of quitting, to be honest. But, we'll see. I like getting free things, so I may still go to some write-ins for the charms. 🙂