Monday's Minutes is where I share what I'm reading and what I'm reading next. I figured since this book may take me the whole month to get through, I'm going to use this as a Nano update, as well.
WHAT I'M READING/WHAT I'M READING NEXT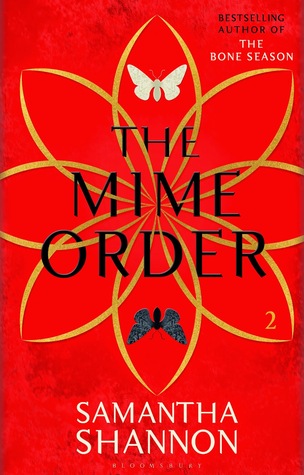 I got The Mime Order (The Bone Season #2) by Samantha Shannon through NetGalley. It's long, has a unique world, and has tiny, unchangeable print size in my Nook since it's a PDF, so it will probably take me quite awhile to finish it since I'm doing Nano. My original plan was to wait until December to read it, but I believe it's scheduled to be archived on December 1st. I can't figure out if that means it can't be downloaded anymore or if it means you can't provide feedback on it anymore, either. DOES ANYBODY KNOW THIS??? I have it for 47 more days before it expires on my Nook, so if I can still provide feedback after the archive date and not screw up my review ratio, that would be great.
NANOWRIMO UPDATE
If you don't know, the goal is to write 50,000 words by the end of November. Over the weekend I wrote 4783 words! I went to my region's kick off event and actually had a good time. I'm not really a very social person at all – especially when it involves being at a place I've never been with people I've never met. But it went ok! Our area leader made us each a little goody bag!
And my favorite thing was the keychain we got that we can win various charms to put on it throughout the month. For instance, we were each assigned a charm (I got a tree one time and glasses another) and we did a 15 minute word sprint where we had to incorporate that charm into our novel in any way. If we did, then we get the charm. (And we did another word sprint for a sticker).
So overall, it was a successful opening weekend. I hope it continues!
What are you reading? And if you're writing and not reading, how is NaNo going for you?