My reading life was off to a rocky start this year. I fell into a massive book slump and nothing sounded good. For some reason I felt a crazy amount of pressure about what book I would make my First Book of the Year and nothing felt good enough. So my first few books weren't great, but I did manage to read quite a few books and a number of them were quite excellent.
Books Read: 15
Adult: 9
YA: 6
Favorite Book(s) I Read This Month: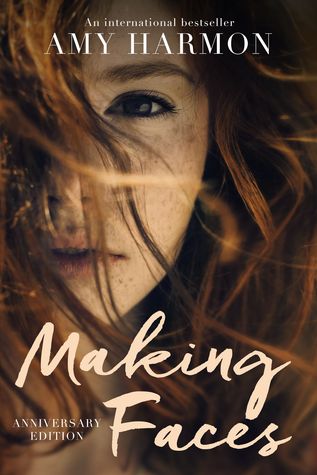 Now You See Me (Lacey Flint #1) by SJ Bolton and Making Faces by Amy Harmon. Two very different kind of books, both fantastic.
Books Read in 2017 Overall: 15
Books Reviewed: 4
Talking as Fast as I Can by Lauren Graham – 4 Stars
RoseBlood by A.G. Howard – 3 Stars
Now You See Me (Lacey Flint #1) by SJ Bolton – 4 Stars
Still Life (Chesapeake Valor #2) by Dani Pettrey – 4 Stars
Funny Fridays:
Other Posts:
2016 Recap: The Best, The Worst, and Stats That Only I Will Care About
Top 5 Wednesday: Favorite Underrated Books
Reviewing the Unreviewed: January 2017
Book News:
Leigh Bardugo announces new book
As a fan of both The Grisha and Six of Crows series, I was excited to hear that Bardugo is writing another book in the Grishaverse. This book is called The Language of Thorns and it's a collection of short stories and folk tales set in the Grisha world. Am I the only one massively disappointed by this??? I don't really care about short stories to be honest. And if there's more stories to be told in the Grishaverse I want a Sturmhond/Kaz spinoff!!!
Looking Forward to February:
I have reviews for Making Faces and The Young Wives Club scheduled. I'm looking forward to having the day off on President's Day. Other than that, nothing is really sticking out. Winter in Ohio is nothing to look forward to.