This week's Top 5 Wednesday is: Books I want to Re-Read. I have always been a big re-reader of books I love. I've decided to list some of my favorite books that I have only read once and am in desperate need to revisit.
1. The Red Rising trilogy by Pierce Brown (Red Rising, Golden Son, Morning Star). I started this series shortly before the last book came out and could not believe that I waited so long! It's beautifully written, brutal, thought-provoking, suspenseful, action-packed, twisty, surprising…I could go on and on.
2. Black-Eyed Susans by Julia Heaberlin. A very different kind of serial killer story. Very character-driven and suspenseful. Every time I see someone new reading/reviewing it I want to re-read it.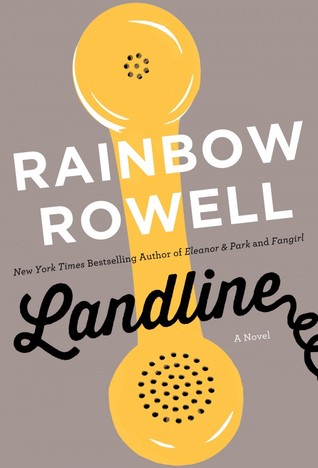 3. Landline by Rainbow Rowell. I have great love for Rainbow Rowell books and I gave this one a really high rating, but I have only ever read it once. I think I definitely need to remedy that.
4. Dangerous Girls by Abigail Haas. I've heard from people that this isn't as good the second time around since you know the ending, but I still want to give it a try and see if there are clues I missed the first time around. Plus, it was just really good and I want to read it again.
5. Defending Jacob by William Landay. I read this long before I started blogging, when I was just getting back into reading again, and gave it 5 stars on Good Reads (if you follow me now, you know that never happens anymore). I'd like to see if it's as good as I thought it was back then.
What books do you want to re-read?