This week's Top Ten Tuesday is: Top Ten ALL TIME Favorite Authors.
1. Rainbow Rowell. Her writing is beautiful, her characters are amazing. Everything she writes is pure magic.
Favorite book: Attachments
2. Linwood Barclay. My Go-To author for great mysteries.
Favorite book: No Time for Goodbye
3. Maggie Stiefvater. She writes some of the most amazing characters I've ever read.
Favorite book: The Raven Boys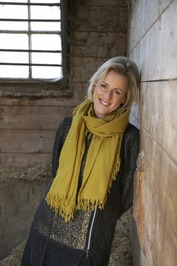 4. Jojo Moyes. Another writer with beautiful writing and amazing characters.
Favorite book: One Plus One
5. Kasie West. She writes really adorable YA that's always fun to read.
Favorite Book: On the Fence
6. Jennifer Armentrout. She writes characters with funny, snarky dialogue that I love. Plus, Daemon Black.
Favorite Book: Obsidian
7. Marissa Myer. Every book she writes just gets better!
Favorite Book: Cress
8. Gillian Flynn. She writes really compulsive reads with amazingly psychopathic characters. Now can she please write a new book!?
Favorite Book: Gone Girl
9. Erin Morgenstern. She wrote one of the most beautiful books I've ever read. Can she write a new book already, too?!
Favorite Book: The Night Circus
10. Kristan Higgins. My favorite of all romance writers. Her books are full of fun and family and love.
Favorite Book: The Best Man
What are some of your favorite authors? Have you read any of mine?