I read a lot of books that I don't end up reviewing for whatever reason. Some because I wasn't impressed. Some because I didn't have the time. Some I just wasn't feeling it on whatever particular day I finished. I thought I'd start doing a post once a month  with just the couple thoughts I shared on Good Reads
Introductions (The Ghost Bird #1) by C. L. Stone. Read May 31-June 1. 3 stars.
This is probably more like 2.5 stars, but I'm rounding it up to 3 because I'm looking forward to the next book. I've read a lot of reviews that list this series as a "guilty pleasure" and I think it will be the same for me.
The book does just what it says, it introduces all the main characters – which include SEVEN guys. And one girl. The guys are super protective of Sang (yes, stupid name) right away – like Edward Cullen level protective. Like made me a little uncomfortable level protective/possessive. But still…I'm intrigued.
Sang kind of got on my nerves. She kind of fell for every single guy she met and goes on and on about the tingly feelings she gets whenever one of them touches her in any way – which is often. I feel bad for the abuse she faces at home (and her mother isn't just agoraphobic as the synopsis states – she's a pill addicted, paranoid, crazy person), but it almost feels like her relationship with the boys is a little abusive in that they tell her what to do, what not to do, insist on following her around, etc.
Overall, though, I'm interested to find out what exactly this Academy is about. While the writing wasn't exactly great, it was still fast and kind of addictive.
First Days (The Ghost Bird #2) by C. L. Stone. Read June 1-3. 2 stars.
Oh dear. This series is driving me crazy, but I still plan on reading the next book. It's like a train wreck you can't look away from.
Sang still drives me crazy. The majority of the book continued to focus on how she feels whenever one of the guys touches her. She's also verrrry immature. There was a random student who "proposed" to her and she actually wondered whether or not he was serious.
The boys continue to be protective/possessive of her in an unhealthy way. She now asks them for permission to speak and apologizes for trivial things. Bella Swan looks like a feminist hero compared to Sang.
All this said, and I still want to know what happens next. That's the only reason it's getting 2 stars from me instead of 1. The final chapter finally gave some answers, though I'm still a little confused.
Maybe in  Another Life by Taylor Jenkins Reid. Read June 6-7. 3.5 stars.
A full review of this will be posted closer to it's release date (July 7). For now I'll just say that it's an interesting twist on alternate universes that I found enjoyable.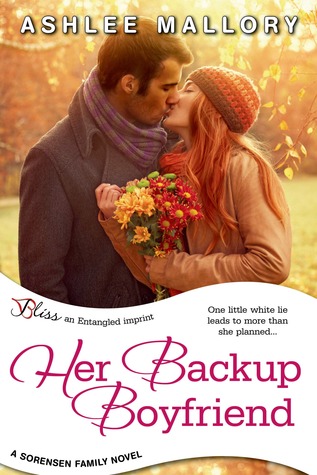 Her Backup Boyfriend by Ashlee Mallory. Read June 7-8. 3.5 Stars.
I was looking for a good fake relationship story and this definitely fit the bill. It was cute and the characters were likable.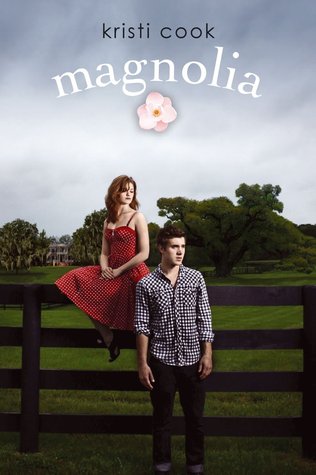 Magnolia by Kristi Cook. Read June 9-10. 3 stars.
Cute story with likable characters. At times it felt a little rushed and there was a lot of subjects that could have been more explored, but instead it only scratched the surface. Overall, though, a quick read that works for my contemporary kick.
Friends vs. Family (The Ghost Bird #3) by C. L. Stone. Read June 4-13. 2 stars.
So there was some good which is why it's getting 2 stars instead of 1. Finally some stuff happened towards the end of this book. Some answers about Sang's family are finally revealed. Her crazy mom is finally getting some help (for now). Sang finally realized that "normal friends" don't act like how the boys act like her.
However, then there was the ridiculous. They play truth and dare and Sang's dares are to sit on one boy's lap and give another hug and get her teeth brushed by another…Then in the end they *SPOILER* vote on SHARING her.
This series is weird, guys. But it's kind of an addicting read. I'm going to have to take a break for awhile, though to see if I still want to continue it.
Black-Eyed Susans by Julia Heaberlin. Read June 13-15. 4 stars.
A full review of this will come out closer to it's release date (August 11), but for now I'll say, Heaberlin effortlessly weaves together past and present into one suspenseful tale of a woman trying to outrun her monster. Ignore the Gillian Flynn comparison. Julia Heaberlin's Black-Eyed Susans is so good it doesn't need it.
Discretion (Anna Curtis #2) by Allison Leotta. Read June 20-21. 4 stars.
I am so loving this series! Discretion is everything a DC based crime/mystery should be. The city's top escort is found murdered outside of a powerful Congressman's office. Anna and her (secret) boyfriend Jack investigate, filled with surprising twists. Added to the team is FBI Agent Samantha.
I loved both the progression of the case and Anna and Jack's relationship. I had a lot of issues with Jack being condescending to Anna and I'm glad some of those came to light. I'm really looking forward to the next book!
*************************************************************************
RE-READS
A Good Killing (Anna Curtis #4) by Allison Leotta. Since I read this book before reading the beginning of the series, I wanted to re-read it to see what I thought once I read books 1-3. I still love it and knowing the background added some more emotional depth for me.
Twilight by Stephenie Meyer. Do not ask me what possessed me to pick this book up again. I do credit it for getting me back into reading several years ago, but the last time I tried to re-read the series I just couldn't make it through. I feel like enough time has gone by that I can look at it more objectively. I don't think it deserves all the hate it gets. Sure it's ridiculous and not brilliantly written and we can all talk about the damaging relationship Edward and Bella have, but this book is really no more ridiculous than most YA books out there today, it's just been much more hyped and has terrible movies.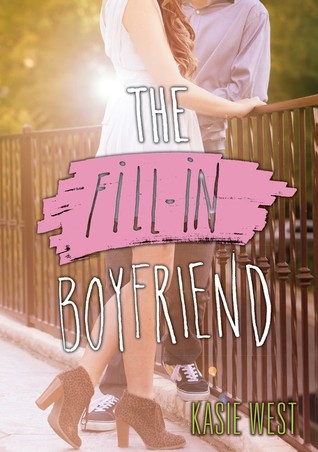 The Fill-in Boyfriend by Kasie West. I won this in a giveaway and it came right after I finished reading a series and seemed just the ticket to help me transition out of my book hangover. So cute.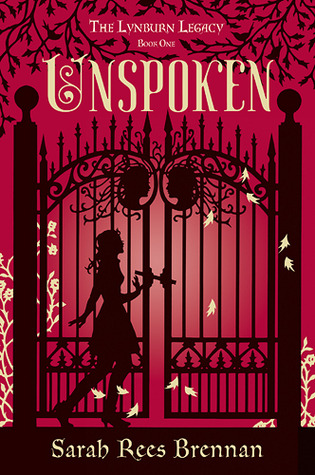 Unspoken (The Lynburn Legacy #1) by Sarah Rees Brennan. No other books were sounding good to me, so I decided to start re-reading this series. I can't tell you how many times I've re-read the first two books in this series, but I only read the third book once and never reviewed it, so I think I'm going to try and review it after it's re-read.
*************************************************************************
BACK ON THE TBR SHELF
The Other Typist by Susanne Rindell. This was recommended to me and I thought it looked interesting, but I just could not get into it. There's supposed to be a good twisty ending, though, so I don't want to write it off completely in case I feel like trying it again later.