I was tagged for this by Deanna over at A Novel Glimpse (she's awesome, check her out). Thanks Deanna! I'm going to try and keep my answers to only books I have read this year.
Dark Chocolate: A book with a dark theme/content
The Good Daughter by Karin Slaughter. There are definitely some parts that are hard to read in this book. But it's so good!
White Chocolate: A light-hearted/humorous read
Dating You / Hating You by Christina Lauren. I smiled my way through this whole book.
Milk Chocolate: A book with a lot of hype that you are dying to read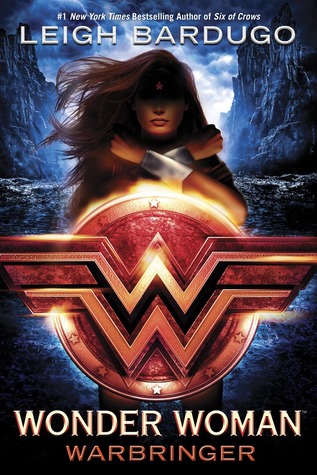 Wonder Woman: Warbringer by Leigh Bardugo. Honestly, I don't really care that much about the whole super hero thing that's so popular these days, but since Leigh Bardugo wrote it, I want to read it!
A Wafer-Free KitKat: A book that surprised you lately
Behind Her Eyes by Sarah Pinborough. Even though I didn't really enjoy most of the book and figured a lot of stuff out, the very final twist definitely surprised me and I loved it!
Chocolate With a Caramel Centre: A book that makes you feel gooey on the inside
Only You by Denise Grover Swank. I was shipping Kevin and Holly so hard during this whole book.
Snickers: A book you are going nuts about
Daisy in Chains by Sharon Bolton. This is one of my favorite books of the year and I tell everyone to read it. READ IT!!!
Hot Chocolate with Whipped Cream and Marshmallows: A comfort read that you turn to again and again
My Lady Jane. Since I'm trying to stick with books I've only read this year, this is one of the few re-reads I've done. It's so funny and cute and I love it.
Box of Chocolates: A series that has something for everyone
What's a tag without mentioning Red Rising? This is another re-read this year. It has actions, twists, romance, space, politics, romance, and terrific writing.