I read a lot of books that I don't end up reviewing for whatever reason. Some because I wasn't impressed. Some because I didn't have the time. Some I just wasn't feeling it on whatever particular day I finished. I thought I'd start doing a post once a month  with just the couple thoughts I shared on Good Reads.
So due to NaNoWriMo I did not have a very big reading month, so this post will be pretty short! The only books I read and wrote book reviews for was The Mime Order (The Bone Season #2) by Samantha Shannon and Suspicion by Alexandra Monir (but that was after I won NaNo).
Someday Maybe (Definitely Maybe #2) by Ophelia London. Read October 30 – November 2. 3 stars.
I really loved Definitely Maybe as a Pride and Prejudice re-telling. I was super excited for this book because it's a Persuasion re-telling, which is definitely one of my favorite Jane Austen books. I was left a little disappointed. It didn't have as many of the pivotal scenes I would've liked. It was a little more like most re-tellings that I'm used to reading, which has more of an "inspired by" vibe. However, it was still a cute read and I'll read whatever re-telling London puts out next!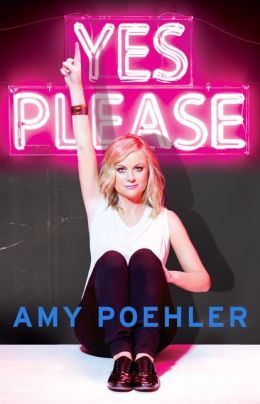 Yes Please by Amy Poehler. Read November 17-21. 3.5 stars.
For the most part I found this book enjoyable and funny. I would've liked more info on Parks and Rec, though. Some chapters weren't as funny or interesting as others, but of the three Funny Lady memoirs I've read (this, Mindy Kaling's book, and Tina Fey's book), this was probably my favorite.
Married for Christmas (Willow Park #1) by Noelle Adams. Read November 23-25. 3 stars.
This is currently a FREE ebook at Barnes and Noble
This was a cute, quick read. I liked that the characters were Christians, yet this wasn't a "Christian Fiction" book. There's even a note in the beginning of the book that this is not an "inspirational" read, but the faith of the characters is just one aspect of their lives. Despite not being "inspirational", I still thought there was some great messages conveyed in the story, without every being preachy.
To almost make up for the religious aspects of the book, there were a few graphic scenes. I couldn't done without those, but they were your typical romance style scenes and easily skimmed over.
*************************************************************************
BACK ON THE TBR SHELF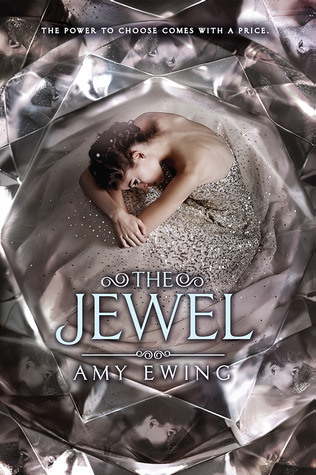 The Jewel (The Lone City #1) by Amy Ewing. I just couldn't get into this book. Maybe it was because I was coming towards the end of NaNoWriMo and was more focused on writing than reading. Or it just failed to interest me, despite the oh so pretty cover. Either way, I'm not ready to DNF it, so back on the TBR shelf it goes!