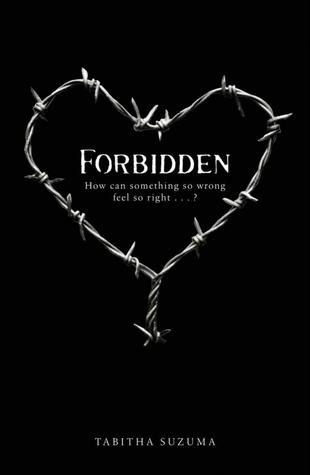 Synopsis from Good Reads:
She is pretty and talented – sweet sixteen and never been kissed. He is seventeen; gorgeous and on the brink of a bright future. And now they have fallen in love. But… they are brother and sister.

Seventeen-year-old Lochan and sixteen-year-old Maya have always felt more like friends than siblings. Together they have stepped in for their alcoholic, wayward mother to take care of their three younger siblings. As defacto parents to the little ones, Lochan and Maya have had to grow up fast. And the stress of their lives—and the way they understand each other so completely—has also also brought them closer than two siblings would ordinarily be. So close, in fact, that they have fallen in love. Their clandestine romance quickly blooms into deep, desperate love. They know their relationship is wrong and cannot possibly continue. And yet, they cannot stop what feels so incredibly right. As the novel careens toward an explosive and shocking finale, only one thing is certain: a love this devastating has no happy ending.
So this was not a happy book. In fact, the description above states, "…a love this devastating has no happy ending." So that's not exactly a spoiler. If you are fan of books that exist just to make you feel and you want to feel bad, then this book is for you. However, while it did make me feel bad, I just didn't find it done quite well enough to make it worth my time.
Lochan and Maya are the oldest of five siblings who have long been taking care of themselves and the others. Their father has left and their mother is an increasingly absent alcoholic. Lochan has some serious issues. He has super severe social anxiety, panic attacks, and is prone to violent outbursts. He shoulders the family's responsibility and feels heavy guilt for their situation. He is depressed and lonely and the only time he ever feels any peace or happiness is around his sister, Maya. She's always seemed more like a partner and friend than a little sister. So, I can see why he might fall in love with her.
I don't, however, find it plausible that Maya would fall in love with him. She has friends at school and while she helps Lochan care for the family, her anxiety is not much more than the average person would be in the same situation. It would make more sense for her character to be a party girl or go after older men. But, she's a quite sensible teenager and just happens to fall in love with her best friend, her brother.
This taboo relationship is supposed to be what makes this book so hype-able. Mostly I just found it boring. I did not root for their relationship. I was not brokenhearted for their precarious situation. I felt bad for them. I felt bad for their father leaving and the abuse from their mother and their unconventional childhood. I feel bad for them that they think having an incestuous relationship is a viable option. But I just didn't really care enough about the characters to feel emotionally crippled by it.
The only place the book really worked for me was with Lochan. He really is a tragic character. I wish the book would've ended with him getting some closely monitored care for his mental health issues. His panic attacks and thought processes were well written and descriptive. He's the only one in the book I felt any sort of emotional connection with.
Overall, I just did not care for this book. I don't think it's a "must read." Some people may love it. Some people might think that writing about incest is "brave" and give it a better review. For the most part, I just found the book boring and almost didn't finish it. I feel like if the characterization of Maya would have been as well done as Lochan, I might have bought more into their relationship and feel more badly for the repercussions. However, it was just a book that made me a little sad.
Rating (out of 5):
Plot: 1.5
Characters: 3 (mostly for Lochan!)
Readability: 2
Enjoyability: 1.5
Overall Rating: 2 stars