I read a lot of books that I don't end up reviewing for whatever reason. Some because I wasn't impressed. Some because I didn't have the time. Some I just wasn't feeling it on whatever particular day I finished. Reviewing the Unreviewed is my monthly post where I share my few thoughts on all the books I didn't formally review.
The Bird and the Sword (The Bird and the Sword Chronicles #1) by Amy Harmon. Read December 2-3. 4 Stars. 
This started out a little confusing. And I have to admit that I was still a little confused throughout the novel. However, I still loved it! I loved Lark and Tiras so much. I loved their banter and their romance. I also really enjoyed Boojohni. This was a much different book than the other ones by Amy Harmon I've read, but it was still beautifully written, just like what I expect from her. I borrowed this book from a friend (Thanks Brandie!!!), but I think I'm going to have to get a copy of my own because I know I will want to read it again. I'm really looking forward to the next book, though I am a little sad that Lark and Tiras aren't the focus of it.
The Queen and the Cure (The Bird and the Sword Chronicles #2) by Amy Harmon. Read December 3-7. 3 Stars. 
Well, there is obviously something wrong with me. Almost every review I've read have said how this book was even better than the first in the series, but I didn't think that at all. Don't get me wrong, it was still good. I just liked The Bird and the Sword better. I never really fell in love with Kjell and Sasha the way I did with Tiras and Lark. Still, if Harmon writes more in this series I will read it.
Roomies by Christian Lauren. Read December 8-10. 3.5 Stars.
This started out a little slow for me, but then when I got further into it I found it pretty addicting. That's the thing about the Christina Lauren books I've read – even if I'm not loving the story, I still find it compulsively readable.
I liked both Holland and Calvin. I liked the fake relationship/marriage of convenience idea. There were lots of cute and/or funny moments. But I also feel like parts dragged on a little too long. There were large sections where I felt like I was waiting a long time for something to actually happen. I also did not like how open the ending was. Overall, though, it was a fun book.
Match Made in Manhattan by Amanda Stauffer. Read December 13-17. 3.5 Stars. 
A fun and quirky story full of the ups and downs of online dating. Match Made in Manhattan was an entertaining and often addicting read. Full review to come in January.
By The Book by Julia Sonneborn. Read December 20-23. 2.5 Stars.
Persuasion is one of my favorite Jane Austen novels and I am always ready to jump on board a re-telling. Unfortunately, By the Book did not really live up to my expectations. Full review to come in January.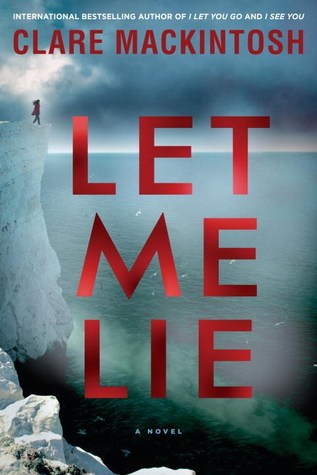 Let Me Lie by Claire Mackintosh. Read December 24-28. 4 Stars. 
I really enjoyed Let Me Lie. I loved the way the multiple narrators were utilized and thought the twists were very well done. The pacing did feel a little slow in the beginning, but it definitely picked up as the book went on. I also really empathized with some of the emotions Anna tried to work through. I'm really looking forward to whatever Mackintosh does next. Full review to come closer to release date.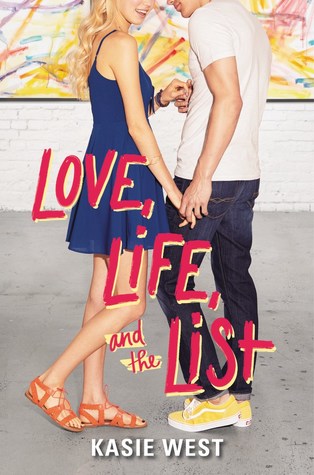 Love, Life, and the List by Kasie West. Read December 29-30. 4 Stars. 
I'm very stingy when it comes to spending my money on books, but if there's one author I don't hesitate to buy a book from it's Kasie West. I know her books will always be super cute and make happy and Love, Life, and the List did not let me down. Full review to post next week.
********Back on the TBR********
Friend Request by Laura Marshall, Miracle on 5th Avenue by Sarah Morgan, Holiday Spice (The Shaugnnessy Brothers #6) by Samantha Chase. I just wasn't in the mood for any of those, despite being super excited that a Sarah Morgan book was actually at the library. I will give them all another try, though!