This survey is created by The Perpetual Page-Turner.
Number Of Books You Read: 123 (as of 12/27/15 – this will probably go up a book or two by year end)
Number of Re-Reads: 24 (not counted in the above answer)
Genre You Read The Most From: YA
1. Best Book You Read In 2015?
I don't think I can pick one book, but I have narrowed it down to my three favorite (which were also the ones I got for Christmas):
Big Little Lies by Liane Moriarty
Black-Eyed Susans by Julia Heaberlin
Six of Crows by Leigh Bardugo (This book will be referenced a lot from here on out, BTW)
2. Book You Were Excited About & Thought You Were Going To Love More But Didn't?
Emmy & Oliver by Robin Benway, Pretending to be Erica by Michelle Painchaud, and The Magician's Lie by Greer Macallister
 3. Most surprising (in a good way or bad way) book you read?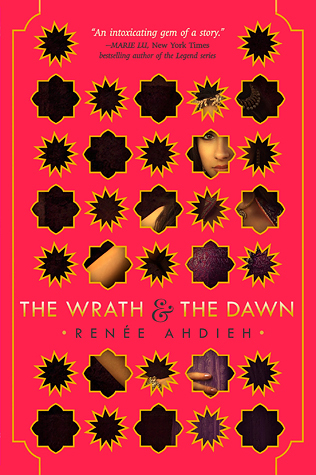 The Wrath and the Dawn by Renee Ahdieh – in a Good way!
 4. Book You "Pushed" The Most People To Read (And They Did)?

The Fill-in Boyfriend by Kasie West. I've had a few different people tell me they read it because I kept talking about it.
 5. Best series you started in 2015? Best Sequel of 2015? Best Series Ender of 2015?

Started – Six of Crows (Six of Crows) by Leigh Bardugo
Sequel – First Frost (Waverly Family) by Sarah Addison Allen
Ender – Winter (The Lunar Chronicles) by Marissa Meyer
 6. Favorite new author you discovered in 2015?
Allison Leotta – The Anna Curtis series
7. Best book from a genre you don't typically read/was out of your comfort zone?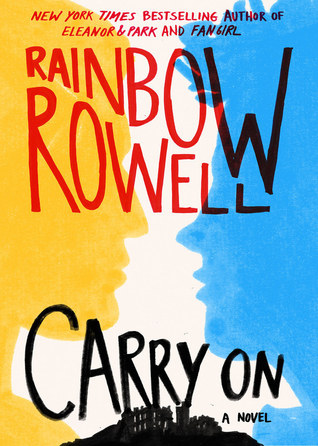 Carry On by Rainbow Rowell – I don't read a lot of books that have LGBT romance.
 8. Most action-packed/thrilling/unputdownable book of the year?

Six of Crows!
 9. Book You Read In 2015 That You Are Most Likely To Re-Read Next Year?
Big Little Lies
10. Favorite cover of a book you read in 2015?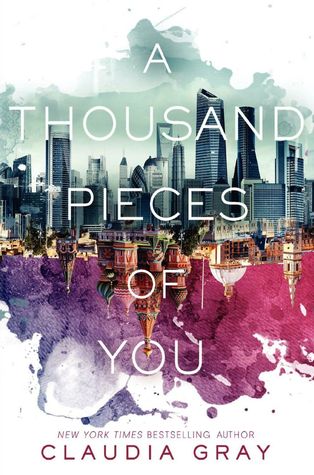 The book only got 2 stars from me, but I adore the cover of A Thousand Pieces of You by Claudia Gray.
11. Most memorable character of 2015?

Kaz Brekker from Six of Crows. He's everything.
 12. Most beautifully written book read in 2015?
First Frost by Sarah Addison Allen
13. Most Thought-Provoking/ Life-Changing Book of 2015?
This year I read for pure enjoyment purposes. I can't say I read anything that was life-changing.
 14. Book you can't believe you waited UNTIL 2015 to finally read? 
Missing You by Harlan Coben. Not necessarily that book, but the author. I have never read him before and I know I'll definitely be reading more of him.
 15. Favorite Passage/Quote From A Book You Read In 2015?
I don't keep track of quotes. It's not my thing.
16.Shortest & Longest Book You Read In 2015?
Shortest – Ten Rules for a Call Girl by Allison Leotta
Longest – Winter by Marissa Meyer
 17. Book That Shocked You The Most

You know, there were several books that had some small twists or surprises, but there is not anything that stands out to me as being really shocking.
18. OTP OF THE YEAR (you will go down with this ship!)

(OTP = one true pairing if you aren't familiar)
Cinder & Kai from Winter
Kaz & Inej from Six of Crows
19. Favorite Non-Romantic Relationship Of The Year
The Six of Crows gang as a whole, Cinder & Thorne
20. Favorite Book You Read in 2015 From An Author You've Read Previously
Six of Crows – previously read The Grisha series by Leigh Bardugo
21. Best Book You Read In 2015 That You Read Based SOLELY On A Recommendation From Somebody Else/Peer Pressure:
A Court of Thorns and Roses by Sarah J. Maas – because ALL THE HYPE
22. Newest fictional crush from a book you read in 2015?
Kaz Brekker. Obviously.
23. Best 2015 debut you read?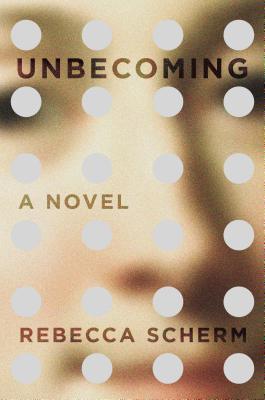 Unbecoming by Rebecca Scherm
24. Best Worldbuilding/Most Vivid Setting You Read This Year?
The Wrath and the Dawn
25. Book That Put A Smile On Your Face/Was The Most FUN To Read?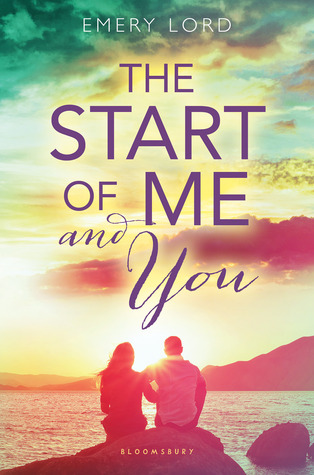 The Start of Me and You by Emery Lord
26. Book That Made You Cry Or Nearly Cry in 2015?
While it definitely wasn't the sob fest that was Me Before You, After You by Jojo Moyes had me a little teary at the beginning.
27. Hidden Gem Of The Year?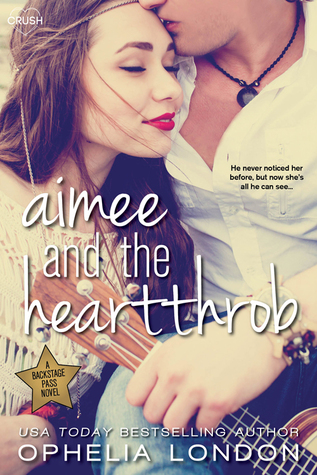 Aimee and the Heartthrob by Ophelia London was pretty cute.
28. Book That Crushed Your Soul?
I didn't read a lot of heavy hitting reads this year. I'm not actually upset by this.
29. Most Unique Book You Read In 2015?
You by Caroline Kepnes. This book was just Messed Up.
30. Book That Made You The Most Mad (doesn't necessarily mean you didn't like it)?
Vendetta by Catherine Doyle because it was RIDICULOUS!
1. New favorite book blog you discovered in 2015?
I'm not entirely sure if it was this year or last year, but I'm pretty sure it was this year that I discovered Brandie is a Book Junkie. We don't share the same tastes in everything, but we both love Suspense novels and if she gives a Suspense a favorable rating, it's automatically going on my TBR. She is also the reason I read my first Harlan Coben book this year. And we also figured out that we live in the same county, which is pretty cool!
2. Favorite review that you wrote in 2015?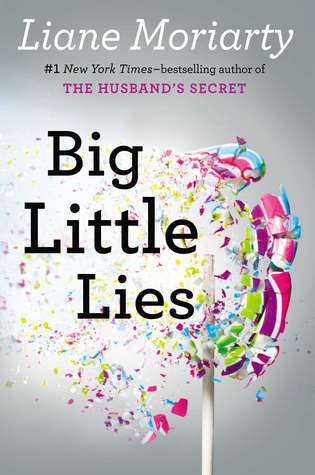 Big Little Lies by Liane Moriarty
3. Best discussion/non-review post you had on your blog?
If My Life were Like Chick Lit…The Wedding Date and All the Ways in which I am not a Proper Book Nerd/Blogger.
4. Best event that you participated in (author signings, festivals, virtual events, memes, etc.)?
I went to a book signing/talk by Linda Castillo (of the Kate Burkholder series).
5. Best moment of bookish/blogging life in 2015?
I had my first publisher provided giveaway – for a copy of Black-Eyed Susans.
6. Most challenging thing about blogging or your reading life this year?
I've had several book slumps throughout the year and that bled over into not having anything to post on the blog. I've also had lots of Low-Blog-Self-Esteem moments where I kind of hate everything about my blog/blogging.
7. Most Popular Post This Year On Your Blog (whether it be by comments or views)?
My review of The Ice Twins by S.K. Tremayne has the most views of the year. I don't have any idea how to search by comments or likes.
8. Post You Wished Got A Little More Love?
I don't really know. I wish every post got more likes/comments/views. But what can you do?
9. Best bookish discovery (book related sites, book stores, etc.)?
Many new blogs
10.  Did you complete any reading challenges or goals that you had set for yourself at the beginning of this year?
For the Good Reads Reading Challenge I wanted to read 115 books and I surpassed it.
1. One Book You Didn't Get To In 2015 But Will Be Your Number 1 Priority in 2016?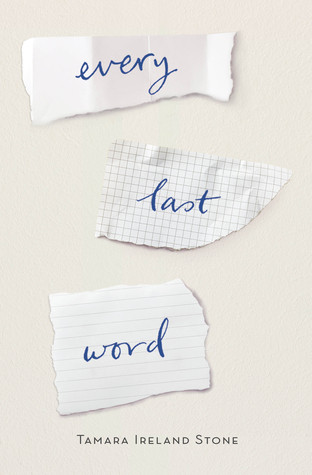 Every Last Word by Tamara Ireland Stone. I bought it when it was on sale, but haven't read it yet. It's first up after I get some library books and ARCs out of the way.
2. Book You Are Most Anticipating For 2016 (non-debut)?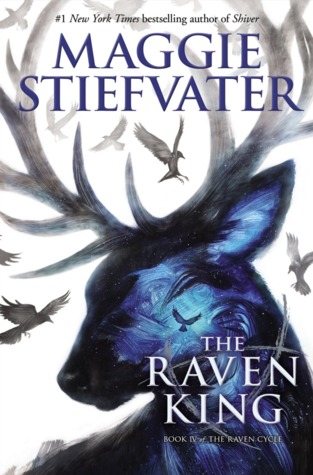 The Raven King!!!! How many times has this been pushed back?!?
3. 2016 Debut You Are Most Anticipating?
I can't think of anything at the moment. I'm not super attuned to those yet, I guess.
 4. Series Ending/A Sequel You Are Most Anticipating in 2016?
The Raven King, obviously, and Crooked Kingdom (Six of Crows #2)
5. One Thing You Hope To Accomplish Or Do In Your Reading/Blogging Life In 2016?
Request less ARCs unless it's a book that I know I REALLY want to read. I hate DNF-ing ARCs, but I also hate forcing myself to finish books I don't like and then try to write coherent reviews about them.
6. A 2016 Release You've Already Read & Recommend To Everyone:
So far I've only read one and a half 2016 books and I wouldn't necessarily recommend them to everyone.