I read a lot of books that I don't end up reviewing for whatever reason. Some because I wasn't impressed. Some because I didn't have the time. Some I just wasn't feeling it on whatever particular day I finished. I thought I'd start doing a post once a month  with just the couple thoughts I shared on Good Reads
Front Row by Rebekah N. Bryan. Read December 13-14. 2 Stars.
This book is basically one of those Lifetime Cautionary Tales movies, except the characters never realize how crazy they all are. I found them unrelatable and thought their behavior was super concerning, but for some reason I just couldn't stop reading it. It was a quick, easy read and while not my usual kind of book, I am interested to see what the next installment in the series is like, which focuses on a boy band cruise.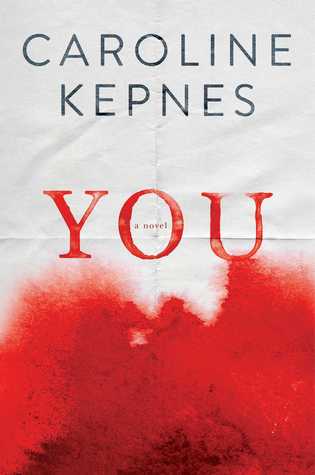 You (You #1) by Caroline Kepnes. Read December 19-20. 4 Stars.
I don't even know what to say about this book. It was so messed up. It was uncomfortable to read at times. The characters are just awful, awful people. But…I couldn't put it down. It's written in second person and the "You" Joe is talking to is Beck, the girl he loves/stalks/obsesses over. It was a unique style and it really worked for this kind of story. I was so in Joe's head that I was actually rooting for him and found myself thinking things like, "You need to lock the cage, idiot!" Yeah. You know the writing is good when you're looking out for the sociopath.
However, it was a little too slow paced at times. It was a lot of repetition and it honestly wasn't as creepy as I thought it would be. If we were figuring things out with Beck there would have been really creepy reveals, but seeing everything from Joe's POV his crazy behavior almost makes sense. Well, it doesn't make sense. But we see how it makes sense to Joe. And we sympathize with him. And even though it was almost boring for a bit, it's still why I have to give this book 4 stars.
The Guest Room by Chris Bohjalian. Read December 22-26. 2 Stars.
This book made me really angry, but probably not in the way it was supposed to. Full review to come closer to release date.
Why Not Me? by Mindy Kaling. Read December 26-27. 3 Stars.
This wasn't as funny as I expected it to be, but it did get several chuckles out of me and I still wouldn't mind being best friends with Mindy Kaling.     
*************************************************************************
BACK ON THE TBR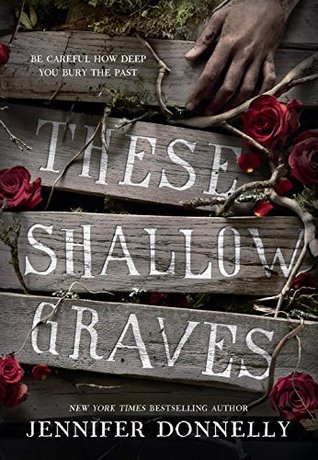 These Shallow Graves by Jennifer Donnelly. I really wanted to read this, but couldn't get into it and then it expired from the library. I'll try it again, though.
*************************************************************************
DNF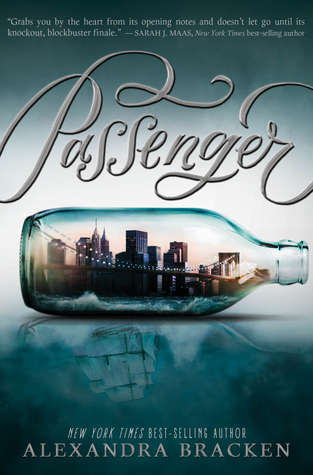 Passenger by Alexandra Bracken. DNF at 55%
When this book hit NetGalley I followed the hype and requested a copy. I didn't know much about it, but I liked the cover. I actually got granted access to a copy and was excited to read it. However, after much effort, I just couldn't finish it. I did not like the characters, the pace was super slow, the plot was a little confusing. At halfway through a book I expect to feel connected to the characters and invested in what happens to them, but I just didn't care.
The one thing I did like was Nicholas, who was likable and intriguing, but he was not enough to save the book.
The Flood Girls by Richard Fifield.
This is a book I really wanted to like, but just could not connect with the characters. While Fifield does write well-developed characters, I found them so unlikable and a little unprobable that I just couldn't make myself read any more. I got about 25% and then skimmed the ending.
The one other thing I wanted to mention was that the letter from both the author and the editor at the beginning of the book really turned me off. The fact that I needed a letter explaining the book and then another letter about how great the book is before I even started made me think that the story wouldn't be able to stand on it's own. That initial distrust may have contributed to my lack of connection and interest with the story once I started it.