I saw this tag awhile back over at Cover to Cover (go check her out!) and thought it looked fun. Feel free to tag yourself if you'd like.
The last three books you read?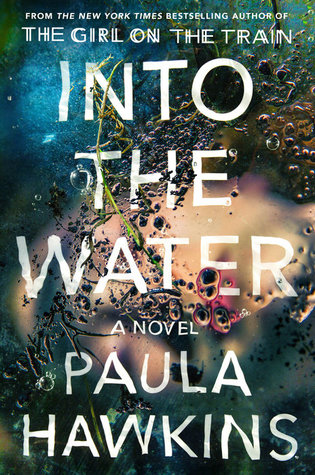 The Party by Robyn Harding, Into the Water by Paula Hawkins, Always My Girl by Samantha Chase
Spoilers or spoiler free?
I usually try to write my reviews spoiler free, but sometimes I can't help myself and need to talk about something specific and spoilery. I always put up a spoiler warning, though. When it comes to reading other people's reviews I'm fine with spoilers as long as there's a warning. There are some books I go looking for spoilers for and others that I don't want to know anything about.
How long have you been book blogging?
Almost 4 years. Crazy!
A book you read in one sitting?
This Adventure Ends by Emma Mills
Your favorite genre?
This year has been mostly mysteries and suspense. I'm finally getting back into contemporaries, though, too.
Preferred book size? (novella, tome, etc)
I read most books on my Nook and the page count is always way off from what Good Reads says. But in Nook world, I would say I like around 250-350 pages.
Amount of books on your TBR?
473.
A book you have DNF'd?
The Seven Husbands of Evelyn Hugo by Taylor Jenkins Reid. I hated the main character and just couldn't get into the story at all.
Recent awards or milestones?
Nothing I can really think of.
Best interaction with an author you enjoy?
Meeting Leigh Bardugo was pretty cool.
Average number of books you read per month?
Around 10 or so
Top three publishers?
I don't really have favorite publishers. I just read what looks interesting.
Social media sites your blog uses?
Average amount of time you spend on networking?
Um, about zero. I know, I suck.
Most comfortable blogging position?
I do all my blogging while sitting on my couch.
Music or quiet when writing reviews?
Tv on in background, but if I'm having trouble writing one I need quiet.
Can you sum up your blogging style in 5 words?
When I Feel Like It.
A blog you looked up to starting out?
There isn't really one in particular. I didn't really look at blogs before I started mine. But probably all the ones I followed in the beginning helped shape mine.
The best book you have reviewed so far?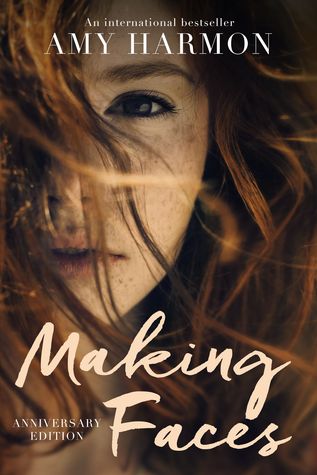 So far this year the best ones have been Daisy in Chains by Sharon Bolton and Making Faces by Amy Harmon.
Best piece of blogging advice?
Don't force content. I know everyone says you should post every day, but if you're not feeling it or just throwing something together so you have a post, it shows. Some people can come up with great stuff and post every day and that's great for them. But I started having much more fun with my blog when I stopped trying to keep up.