This week's Top 5 Wednesday topic is: Books You Felt Betrayed By: Beware the Ides of March! What books (or characters) did you feel betrayed by, for whatever reason…big or small.
1. Allegiant by Veronica Roth. First of all, I kind of have the Twilight Effect with this series- I really loved Divergent (and even Insurgent) when I first read it, but going back and re-reading I find it really underwhelming. Anyways, I was so excited for Allegiant and it ended up being probably the worst series ender I've ever read. Not just the controversial death, but it made me really dislike Four and the plot was just so convoluted and didn't make any sense!
2. Sacrifice by Brigid Kemmerer. I loved the Elemental series and was excited to finally get Michael's POV. And I was really enjoying this book – right up until the very abrupt end! Part of the problem was my sneaky ARC, but I felt like there were just SO MANY loose ends and this was supposed to be the series finale. Since then, Kemmerer has said she is continuing the series, but no date has been announced as to when that will happen.
3. The Rose Society by Marie Lu. Every review I read for this series raved about how "dark" it was supposed to be and how the main character was supposed to be so villainous. However, I did not feel that way at all about it. There were maybe a couple of darker moments, but I felt way more sorry for the main character than scared of her, which was a major disappointment. I still haven't read the final book in the series yet.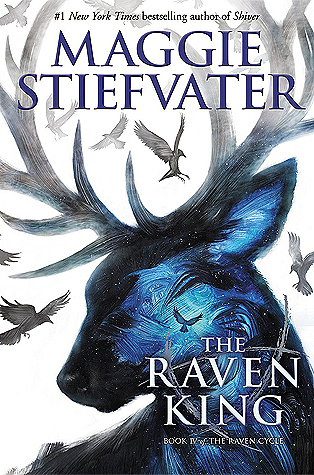 4. The Raven King by Maggie Stiefvater. So I gave this a pretty favorable review when I first read it, but the more I got away from it, the more disappointing I found not just this final book, but the whole series. Though I will always love the characters, the story just doesn't make a lot of sense! I especially find the conclusion of the Glendower plotline to be particularly ridiculous and unsatisfying. I'm not even very interested in the upcoming Ronan spin-off.
5. Kate in Sisterland by Curtis Sittenfeld. She kind of ruined everything between her and her husband, who I loved, with one stupid choice. The fact that it seemed so abrupt and not anything that the story had been "leading up to" made it even worse.