I read a lot of books that I don't end up reviewing for whatever reason. Some because I wasn't impressed. Some because I didn't have the time. Some I just wasn't feeling it on whatever particular day I finished. I thought I'd start doing a post once a month  with just the couple thoughts I shared on Good Reads.
Cold Shot (Chesapeake Valor #1) by Dani Pettrey. Read December 30-January 1. 4 stars.
I think this is Pettrey's best book yet. Review to come closer to release date.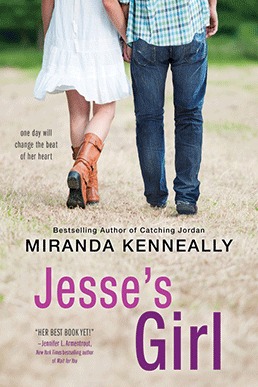 Jesse's Girl (Hundred Oaks) by Miranda Kenneally. Read January 2. 3 stars.
I liked the first half of this book that focused on Maya's and Jesse's first day together more than I did the rest of the book. There were several cute moments and I did like their relationship overall, but I have the same issues I have with pretty much every other book I've read in this series. I think the casual view on sex is irresponsible for the YA demographic and I don't like the way Christians are portrayed. They are always hypocritical clichés and nothing more and it's kind of offensive.
Overall, though, the book was a fast easy read and since I'm trying to be more generous with ratings, it gets 3 stars.
Troublemaker: Surviving Hollywood and Scientology by Leah Remini. Read January 2-3. 3 stars.
This was pretty interesting. Scientology has always kind of interested me (not in a "hey, I want to join" way, but in a "Tom Cruise is kind of weird" way). One thing that I really wanted was a big section on Remini's role on Saved by the Bell (she will ALWAYS be Stacy Carosi to me), but it was only briefly mentioned in like two sentences. I also wish there was more of her time on The King of Queens, which was a show I enjoyed. Overall, though, interesting and informative on Scientology. I'm glad she found her way out from under it.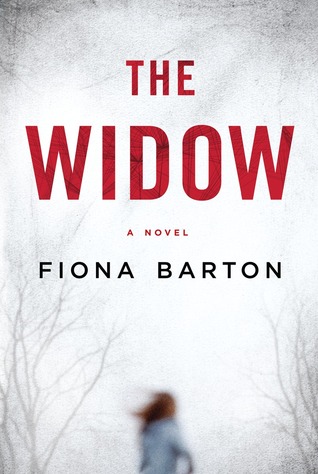 The Widow by Fiona Barton. Read January 5-9. 3.5 Stars
The Widow is not really what I expected it to be. That's always the problem when a book is compared to Gone Girl. I expected gleefully crazy psychopaths and shocking twists, but there is none of that to be found in this book. That's not a bad thing, of course, on it's own. But since my expectations were not met, I feel just a bit let down by it. So let my reading experience inform yours. This book is not like Gone Girl. But it is an intriguing, thoughtful, character-driven mystery that's worth the read. Full review to come closer to release date.
The Grownup by Gillian Flynn. Read January 9. 4 stars.
This short story was a quick, easy read and was pretty much everything I expect from Flynn. Part of me wishes she would've made this into a full-length novel, but I think the slightly unsatisfying ending would have been much harder to swallow if it were a full length book (like Gone Girl). It creeped me out a bit and left my head spinning and just made me want MORE from Flynn. Seriously, I'm ready for the next book!
Hired Bride (Beaufort Brides #1) by Noelle Adams. Read January 10-11. 3 Stars.
This wasn't quite as cute as I wanted it to be. I love a good fake-relationship story, but I thought this focused too much on them trying to fool themselves instead of other people. And it skipped over a lot of the getting-to-know-you parts and focused a lot more on the, ahem, intimate moments, which were kind of graphic. Still, though, it was an overall cute book.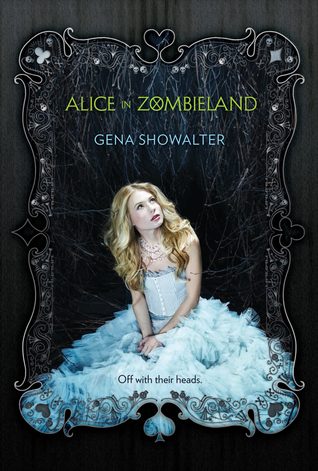 Alice in Zombieland (White Rabbit Chronicles #1) by Gena Showalter. Read January 14-15. 3 stars.
A little Twilight, a little The Mortal Instruments, a touch of Mean Girls. I didn't like this book as much as I thought I would after I read a few of really great reviews on it. I thought the pace was a little too slow and it was a lot more high school drama than I thought it would be. There were a few cute moments between Cole and Ali, though.
In the dedication in the beginning, the author talks about how when she was writing this she was sick and she started seeking the Lord so I was kind of expecting this to be a little more Christian fiction and it wasn't. There was definitely way more teenage sex than I expected.
I got this from the library in a bundle, so I'll probably read the next books to see if they pick up a little more.
Anything for You (Blue Heron #5) by Kristan Higgins. Read January 15-17. 3.5 Stars
Another cute story by Kristan Higgins. I liked the inclusion of a character with developmental disabilities. I liked Connor and Jess grew on me. I wish there was a little more of some of the characters from the other books. Some of the themes were a little reminiscent of some of Higgan's other books – most notably The Next Best Thing, but since that's one of my favorites, I was ok with it.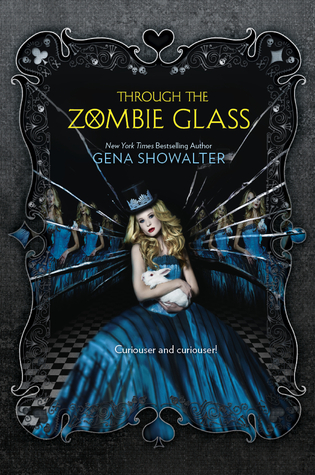 Through the Zombie Glass (White Rabbit Chronicles #2) by Gena Showalter. Read January 17. 3 stars.
This book could have been about 100 pages shorter. There wasn't much happening until about the last quarter or so of the book. There were love triangles (squares?) hinted at in the beginning, but I'm thankful that they didn't become a main plot point. I still have one more book in the bundle from the library, so I'm going to continue with the series.
Flirting with Fame by Samantha Joyce. Read January 18-19. 3.5 stars.
Pretty cute with a great concept, but the characters were often hard to like. Full review to come closer to release date.
*************************************************************************
RE-READS
All I Ever Wanted and The Perfect Match by Kristan Higgins. Higgins can always help me get through book slumps.
*************************************************************************
DNF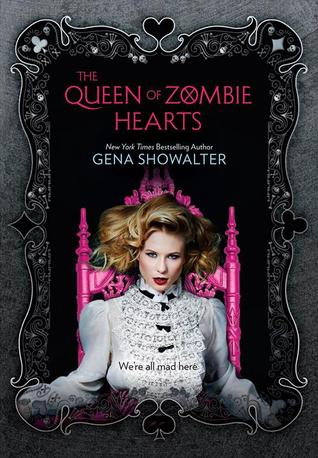 The Queen of Zombie Hearts (White Rabbit Chronicles #3) by Gena Showalter. I tried. Really I did. When they're fighting zombies or trying to figure out what Anima is up to, I was interested, but every time it focused on Cole and Ali's relationship or Ali's friends (who got on my very last nerve) I just couldn't stop rolling my eyes. I've read enough reviews that I can kind of piece together the big events of how the story resolves so I think it's time to give this series up.