I read a lot of books that I don't end up reviewing for whatever reason. Some because I wasn't impressed. Some because I didn't have the time. Some I just wasn't feeling it on whatever particular day I finished. I thought I'd start doing a post once a month  with just the couple thoughts I shared on Good Reads
After the Storm (Kate Burkholder #7) by Linda Castillo. Read July 14-17. 3.5 stars.
I enjoy this series and did enjoy this book, but it definitely wasn't my favorite of the group. The main mystery felt pretty predictable and didn't really contain any surprises (except for *SPOILER* a guy who we've only seen in a wheelchair, doesn't actually need it. I still don't understand what the purpose of that was. Why would he need to fake a stroke or whatever? For thirty years no one suspected him of anything *END OF SPOILER*). There were some exciting scenes with Kate and an unknown shooter that kept the book interesting, though.
On the personal relationship front, I was kind of annoyed at the new development. Tomasetti and Kate both learn something about themselves that bode well for the future, though, so I guess it's ok. Tomasetti had a few moments where he got to be part of the investigation(s), but mostly his role was just Kate's boyfriend – which isn't a bad role, but I miss seeing him be more front and center.
Overall, After the Storm, is a good installment to the Kate Burkholder series and I look forward to the next one.
The First Wife by Erica Spindler. Read July 18-19. 3 stars.
So this is basically a Lifetime movie. And like most Lifetime movies, I felt oddly compelled to finish it, no matter how corny things are along the way. The writing left a lot to be desired, the characters weren't really ones I connected with or rooted for. The resolution of the mystery seemed so blatantly obvious that I knew it couldn't be right and I wanted to find out the twist. Though a lot of the book was drawn out and repetitive, it did do a good job of keeping me guessing. I suspected nearly everybody at one point or another and there was a couple of twists that surprised me.
I generally enjoyed the book, though I won't be running out to read anything else by this author in the near future. I think fans of Lifetime mysteries would enjoy it.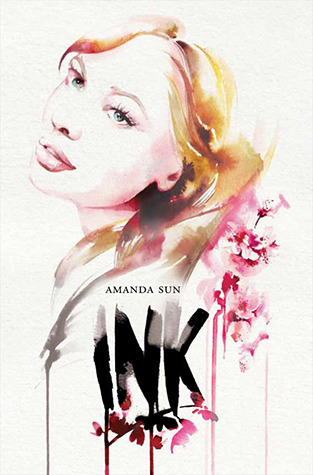 Ink (Paper Gods #1) by Amanda Sun. Read July 25-26. 3 stars.
I'm not sure if this would have been a book I tried if I hadn't won it in a giveaway, so I'm glad that I did!
I don't think I've ever read a book set in Japan before, so the setting was definitely interesting. I enjoyed learning a little bit about the culture. One thing that always bugs me about multi-cultural books is when they say things in a different language and they don't explain what it is. I was looking up a bunch of terms as I was reading and it wasn't until I was almost done (I was actually counting the remaining pages last night so I could decide between going to bed or finishing the book)when I discovered there was a glossary in the back of the book! While I would rather terms be explained in context (and to be fair, some of them were), I definitely appreciate having a glossary.
I'm also really glad that I got to have an actual hard copy of this book. There's illustrations throughout (and it's always iffy how they turn out in my simple e-reader) and even a couple of instances where there were some doodles on the side of several pages that end up being like a flip book animation, which was cool.
The story itself was enjoyable. I thought that the explanation of the Kami could have been a little better done, as I was left a little confused through most of the book. The characters were likable and the two main characters, Katie and Tomohiro, were well developed. I knew Jun was going to play a bigger part in the story and thought it was fairly obvious what that would be, but I was ok with that.
I'm interested to see what will happen next and am looking forward to the next book!
*************************************************************************
Audio Book/Re-read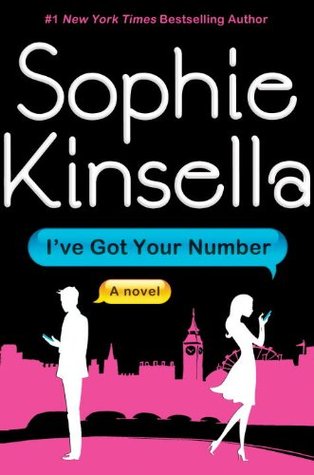 A few weeks ago I went to Canada for the first time to visit my sister and brother-in-law and my meet my new baby niece! The drive is about ten hours and I get really bad motion sickness if I try to read in the car, so I browsed the library for available audio books and downloaded I've Got Your Number, which is one of my favorite chick lit books. This was the first audio book I've ever listened to the whole way through and I really enjoyed it. I liked the narrator, too. The real kicker, though, was that I talked my parents into listening to it during the drive and they both really enjoyed it!
*************************************************************************
RE-READS
The first half of July was the month of the Re-read. I'm not going to go into great detail, but I enjoyed all these just as much as the first time.
Untold (The Lynburn Legacy #2) by Sarah Rees Brennan
Unmade (The Lynburn Legacy #3) by Sarah Rees Brennan
Just one of the Guys by Kristan Higgns
Definitely, Maybe in Love (Definitely Maybe #1) by Ophelia London
Someday Maybe (Definitely Maybe #2) by Ophelia London