I read a lot of books that I don't end up reviewing for whatever reason. Some because I wasn't impressed. Some because I didn't have the time. Some I just wasn't feeling it on whatever particular day I finished. Reviewing the Unreviewed is my monthly post where I share my few thoughts on all the books I didn't formally review.
Shadow Me (Shatter Me #4.5) by Tahereh Mafi. Read March 5. 2 Stars. 
Honestly, I thought this was kind of pointless. It doesn't really add anything to the series, other than that Kenji is a sad little bird who wants loooooove. I wanted to buy him ice cream and sign him up for a dating app. Warner is once again the only saving grace.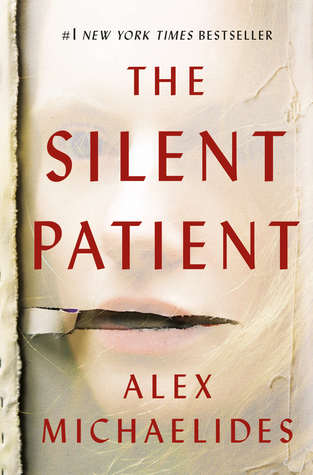 The Silent Patient by Alex Michaelides. Read March 5-7. 2.5 Stars. 
This was one I was really looking forward to, but I found it pretty disappointing. I really liked the beginning and appreciated the short chapter lengths, but as the story went on I felt it dragged and the twist wasn't exactly surprising. I felt the end was really anti-climactic, as well.
The Simple Wild by K.A. Tucker. Read March 8-9. 4 Stars. 
I liked this. Calla took me a little while to start to like, but I eventually did. I liked the slow burn romance between her and Jonah. I liked her new relationship with her father – even though I felt like their reconnection was just a little too easy. I really liked Calla's stepfather, Simon, and I found myself pretty annoyed with the way her mother treated him. This was a good, character-driven story and I definitely want to check out more from K.A. Tucker.
The Last Thing You Said by Sara Biren. Read March 9-10. 3 Stars.
This was pretty depressing. I was kind of in the mood for something sad and depressing, though, so it was ok for me. I can see where this would be helpful for people who are dealing with the loss of a loved one. For the average reader, though, I thought it focused on the sadness for longer than it should have. It's not until the very end that the characters really start to feel any hope and then it's only because the romance is finally working out. I definitely enjoyed Biren's Cold Day in the Sun much more than this one.
In the Dark (DI Adam Fawley #2) by Cara Hunter. Read March 17-20. 4 Stars. 
I loved this. If you have not been reading this series, you are really missing out. Cara Hunter is a fantastic writer. There are so many twists and turns and I just never knew what to expect. The main characters are really likable and I thought their development was balanced perfectly with the mystery. This is probably my favorite book of the year so far.
Run Away by Harlan Coben. Read March 25-29. 3.5 Stars.
Well written and good character development. I loved the little cameo of Nap from Don't Let Go. I thought it was a little too slow-paced, though. It wasn't until the end that I felt any suspense. The twist at the end was good, but it wasn't mind-blowing like I was expecting. I had guessed most of it long before it was revealed. The ending honestly just kind of pissed me off. I wished I would have liked this one a little more since this is the book I got from his book tour.
*****Back on the TBR*****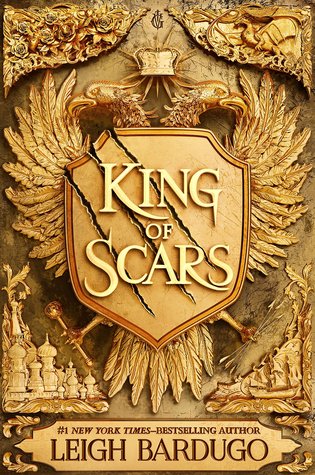 Homecoming (The 100 #3) by Kass Morgan. I got about 20% of this and just couldn't get into it. I'll try it again, though.
One Night at the Lake by Bethany Chase. This is an ARC I was excited for, but I am definitely NOT in the mood for it right now. I'll still give it another go since it's an ARC and I think if I am in the right mood, I will probably enjoy it.
King of Scars by Leigh Bardugo. I was towards the top of the list for library holds, but it ended up expiring before I got to it. I just haven't been in the mood for Fantasy lately. And while Nikolai will always hold a special place in my heart, I'm not thrilled with the other POVs I've heard this book includes. I'll get to it eventually, though.
*****Books with Future Reviews Scheduled*****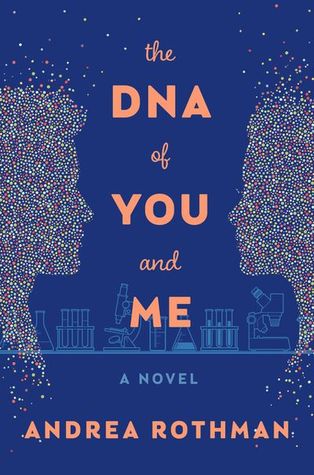 Summer by the Tides by Denise Hunter – 4 Stars
The Last House Guest by Megan Miranda – 4 Stars
Trust Me When I Lie by Benjamin Stevenson – 3 Stars
The DNA of You and Me by Andrea Rothman – 1 Star