Today is my birthday! I have nothing book related to say about that, but I just wanted to share it 🙂  Yesterday at work my coworkers made me a candy bouquet!
Before I get to my reviews, I want to say that you probably won't see a lot from me in November, as I am attempting to participate in NaNoWriMo. If I'm successful at this, it means way less time for reading, so we'll see how it goes. Now, onto the book stuff…
I read a lot of books that I don't end up reviewing for whatever reason. Some because I wasn't impressed. Some because I didn't have the time. Some I just wasn't feeling it on whatever particular day I finished. I thought I'd start doing a post once a month  with just the couple thoughts I shared on Good Reads.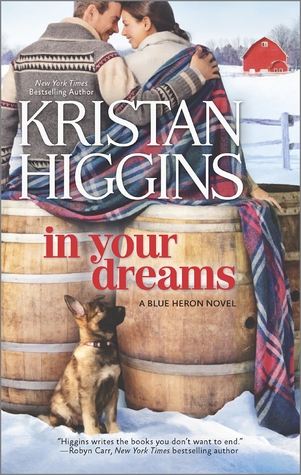 In Your Dreams (Blue Heron #4) by Kristan Higgins. Read September 30 – October 2. 3 stars.
Another adorable book by Kristan Higgins. I liked that there was a pretty decent presence of the whole Holland clan in this one.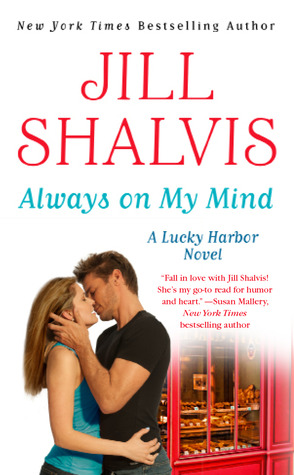 Always on My Mind (Lucky Harbor #8) by Jill Shalvis. Read October 13-14. 3 stars.
I've read one other book by Shalvis and didn't love it, but was encouraged to give her another shot, so I picked this one because of my love for the Fake Relationship trope. However, it wasn't quite what I was expecting. There weren't really any cute moments where they were a fake couple out and about. It was just kind of announced they were couple to the town and the only times they were together really were in private where some slightly-more-graphic-than-I-would-like things happened. I felt like their background could have been expanded on and the side-plot was a little too predictable. But overall, it was an ok read.
Catching Jordan (Hundred Oaks) by Miranda Kenneally. Read October 20-21. 3 stars.
While the premise of this book was interesting and had some unique aspects, I had a lot of issues with this book. Mostly in the relationships between the characters and how the guys viewed it. One example, a girl really liked one of the guys and slept with him and when Jordan asks him about how he feels about the girl his answer is that "she's a good lay" and it's a nice stress reliever. The whole book highlights all the reasons why these characters are too immature to be having sex, yet it is never addressed as being emotionally harmful, but completely normal and casual.
There were times that I was ready to give this book 1 star, but because of it's interesting premise and the fact that I liked how it ended, I'm giving it three. I'm going to try the next book in the series only because I got the 3 book bundle from the library.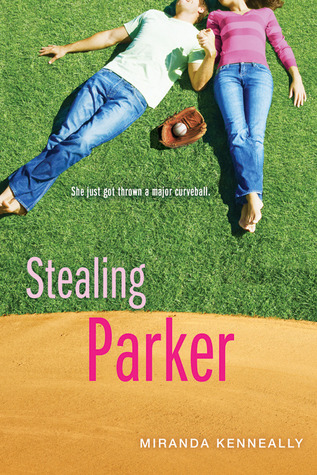 Stealing Parker (Hundred Oaks #2) by Miranda Kenneally. Read October 21-21. 3.5 stars.
3.5 stars. I liked this book better than the previous one in the series. While it had it's own set of issues, it made up for all the issues I had with the previous book (which was not showing any of the possible emotional effects all the casual sex could bring). I also thought it was interesting that it involved God and a relationship with Him and church, without being preachy. It had the full spectrum of "church people" which is unusual to see in a non-Christian-fiction book.
Perhaps my biggest problem was that Parker's mom's big life lesson to her daughter was to do whatever makes you happy and to forget everyone else. That may work sometimes for a seventeen-year-old, but as a mother of 2, it kind of makes you horrible.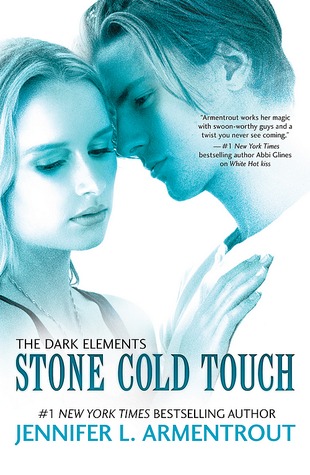 Stone Cold Touch (The Dark Elements #2) by Jennifer Armentrout. Read October 22-24. 2 stars.
This book didn't really keep my attention. I think it was a bit longer than it had to be. An interesting twist in this series is that readers get the chance to vote for which guy in the love triangle we want Layla to end up with in the next book. However, I didn't feel like it was written in a way for there to be any real contest. I think it's obvious who it's supposed to be, even though I'm totally voting for the other guy!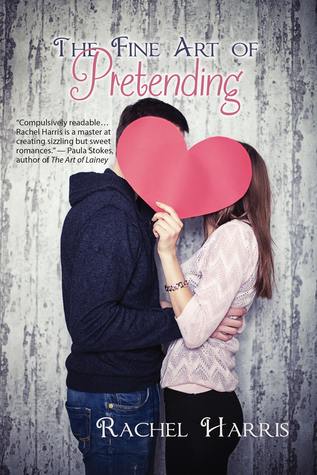 The Fine Art of Pretending by Rachel Harris. Read October 24-25. 3 stars.
I've been looking forward to this book for awhile and ended up being a little underwhelmed. While it was overall cute, it didn't have a lot of the things I love about the fake relationship trope.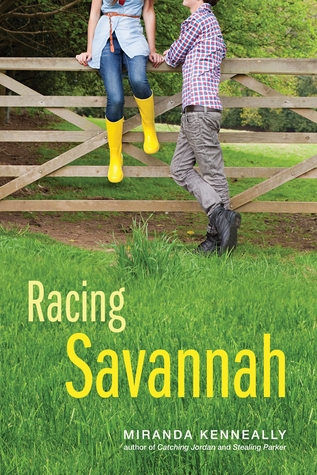 Racing Savannah (Hundred Oaks #4) by Miranda Kenneally. Read October 25-26. 3 stars.
When book 3 in this series didn't keep my attention, I skipped to this one. It was ok, but I think it's the last in this series that I'll read.
*************************************************************************
BACK ON THE TBR SHELF
Something Strange and Deadly by Susan Dennard, The Winner's Curse by Marie Rutkoski, Visions (Cainsville #2) by Kelley Armstrong. These are all books I barely started and  just couldn't get into. I was in a pretty big reading slump, so I put them back on the TBR shelf.
*************************************************************************
RE-READS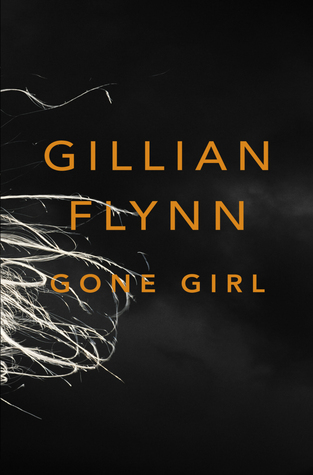 Gone Girl by Gillian Flynn. I wanted to read this again before I watched the movie. While I prefer the book to the movie, I thought the movie was very well done. And I forgot just how much I loved the book!