I read a lot of books that I don't end up reviewing for whatever reason. Some because I wasn't impressed. Some because I didn't have the time. Some I just wasn't feeling it on whatever particular day I finished. Reviewing the Unreviewed is my monthly post where I share my few thoughts on all the books I didn't formally review.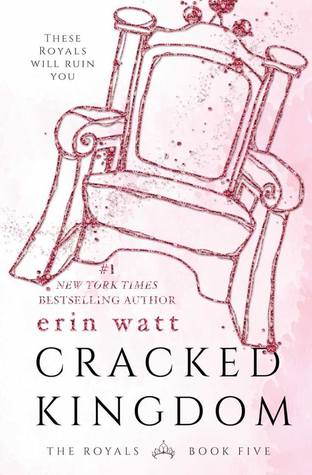 Cracked Kingdom (The Royals #5) by Erin Watt. Read March 1-3. 3 Stars. 
***BEWARE OF MILD SPOILERS***
This had all the guilty pleasure drama I expect from a Royal book. It was a decent end to the series, but I didn't LOVE it. I wish the whole head trauma issues were written with a little more care. Though it's never explicitly said that Sebastian has a TBI, that's what it sounded like. TBI's are no joke and I thought they could've talked a little more about it than the page or so towards the end of the book. I liked that there was resolution in regards to Steve and with Hartley's dad and with the bomb he dropped regarding Easton at the end of the previous book – though, again, I wish there was a little more about that. As fans of the series know, the authors really rushed to get this put out by their self-imposed deadline, but I would've been ok with waiting just a little longer so some of the typos and few continuity issues were edited out beforehand. Overall, though, I liked Easton and Hartley together and I liked that Ella and Reed were included in the ending.
Parting Shot (Promise Falls #4) by Linwood Barclay. Read March 1-4. 4 Stars. 
I thought The Twenty-Three was the end to the Promise Falls series, but was quite pleased to find out there was another one! After the end of this one I thought for sure there would have to be even more, but I did some research and it looks like this will be the last book set in Promise Falls (at least for a good long while). I wished we got some more of David Harwood in this book. Poor, often stupid David Harwood makes so many awful decisions, but I have always enjoyed reading about him and the previous book left his storyline kind of on a major cliffhanger. There was a cameo mention that tied things up with him, but I still feel like I wanted more. However, there was enough going on in this book without him. The book centers around Cal Weaver and Barry Duckworth and their cases. I'm always amazed by how Barclay can tie all of his many threads together and I loved how it all turned out in this one. This book reminded me why he is one of my favorite authors. The ending was more open-ended than I would've liked, but I still really enjoyed this book.
Wesley James Ruined my Life by Jennifer Honeybourn. Read March 5-7. 3 Stars. 
I liked the premise of this book, but it fell a little flat for me. I expected Wesley to have done something horrific to Quinn in the past, but what he did to make her "hate" him wasn't really that big of a deal. It reminded me a little bit of Lola and the Boy Next Door in that regard. Quinn just way overreacted. I thought she was kind of psycho when it came to her vendetta against him. And while I wanted to ship their romance, I just didn't get it. There weren't even really any cute moments between the two of them until the end. I didn't feel like Quinn fell for him. It felt like she just had a childhood crush on him that never ended, but she tried to deny it for awhile. I didn't really understand why Wesley was so interested in her, either. I did like the medieval restaurant setting, though, and there were a couple funny moments. Not one I would pick up again, though.
The Lonely Hearts Club (The Lonely Hearts Club #1) by Elizabeth Eulberg. Read March 7-8. 3.5 Stars.
Last year I discovered Elizabeth Eulberg and have really enjoyed several of her books. I find her writing pretty addictive. There's lots of character development and plenty of cute moments. I did have some issues with this book, though. Penny really frustrated me sometimes. Whenever she "stood up for herself" it included tearing someone else down. She said a lot of really rude, unnecessary things to people and it was almost always praised by those around her. I also thought she and all her friends were really shallow about 95% of the time. That said, I did still like Penny at the end of the day and am going to go on to read the next book.
We Can Work it Out (The Lonely Hearts Club #2) by Elizabeth Eulberg. Read March 9-10. 3 Stars. 
A quick, addicting read, even though it didn't feel like a lot actually happened. I felt like all the drama Penny dealt with she brought upon herself and it wasn't really necessary. I liked the cute moments between her and Ryan, though. I'm glad I finally got to this series, but I don't think it's one I'll want to read again.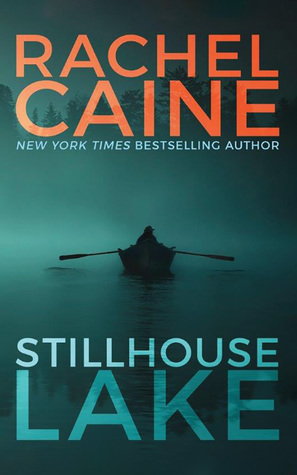 Stillhouse Lake (Stillhouse Lake #1) by Rachel Caine. Read March 11-12. 3 Stars. 
I think this fell victim to being over-hyped. I had such high expectations for it and it did not come close to meeting them. It was sloooooow, the chapters were long (and we all know how much I hate that), and I felt about zero suspense until about the last quarter or so of the book. I guessed who the bad guy was very early on. However, the writing wasn't that bad, if a little too repetitive and I did enjoy that last quarter of the book. I'll still check out the sequel since I'm trying out Kindle Unlimited right now.
From Lukov with Love by Mariana Zapata. Read March 17-18. 4 Stars. 
Just before this book I read Dear Aaron and I thought nothing could melt my cold heart like that did. I was wrong. I absolutely adored the relationship in this. It started out rough and Jasmine was VERY hard to like, but as it went on and their friendship grew and Ivan was So. Freaking. Sweet., I just fell in love with it. That's not to say it was a perfect book because I did have a few issues with it, but I don't even really care enough about the faults to write about them. The one thing I'll say is that I wish we got to see more of Ruby and Aaron in this one, but I did like the little bit we got.
Under Locke by Mariana Zapata. Reach March 18-22. 1 Star.
I'm going to preface this by saying I really should have just DNF-ed this book and moved on with my life. I feel like this type of book is for a very specific audience and I am not at all that audience. I do not really like the Alpha-Male-You-Belong-To-Me-I'll-Kill-Anyone-Who-Looks-At-You thing. I didn't really find the relationship between Dex and Iris romantic. I felt like most of the big "romantic" moments were #MeToo movement scenarios. I just couldn't get behind it. No means no, not "keep going until I finally give in".
I also just didn't find the story that interesting. The conclusion to the situation with Iris' father was really anti-climatic. I think this book just goes to show that liking one book by an author does not mean you will like all books by him/her.
Wish You Were Mine by Tara Sivec. Read March 27-29. 3.5 Stars
I loved the way this started out with the past and present timelines and the dual 1st person POVs. I felt like when the past timeline ended, though, it went a little bit downhill for me. I felt like the main characters just kept repeating themselves over and over. The main issue in the story is based on a miscommunication, as well, which always kind of bugs me. I also didn't love Cameron and her short temper all the time. However, there were lots of good moments in the book and I did like Everett and his brother, Jason (wish we would've seen a little more of him, though). I would probably recommend this one to Romance fans.
********Re-Reads********
Take a Bow by Elizabeth Eulberg. I loved this book just as much the second time around. Once again, I read it in a day. I just adore pretty much everything about this.
********Removed from the TBR********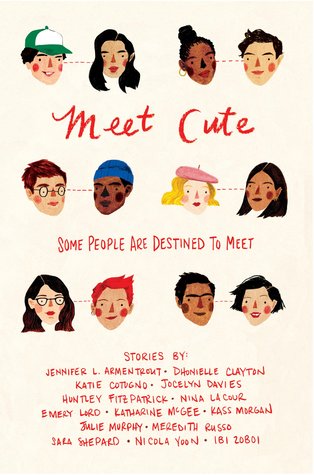 Meet Cute by various authors. I got this from the library, but I only ended up reading one story out of it. Most of the reviews I read said the JLA story was the best and I, unfortunately, was not really impressed by it so I decided not to read anymore.
********Back on the TBR********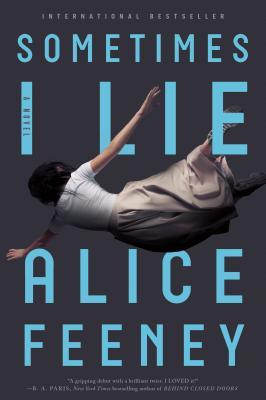 Sometimes I Lie by Alice Feeney. I made it about 17% through this and just couldn't get into it. I don't see me finishing it before it's due back at the library.