I read a lot of books that I don't end up reviewing for whatever reason. Some because I wasn't impressed. Some because I didn't have the time. Some I just wasn't feeling it on whatever particular day I finished. I thought I'd start doing a post once a month  with just the couple thoughts I shared on Good Reads.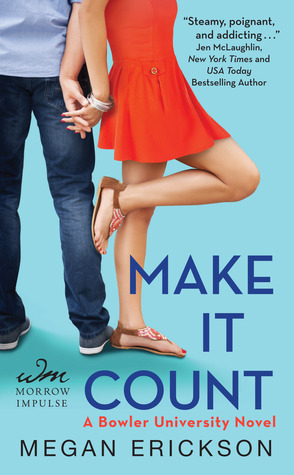 Make it Count (Bowler University #1) by Megan Erickson. Read June 14-15. 3 stars. 
This book was pretty cute. Definitely one of the better New Adult books I've read. Though Kat annoyed me at times, I liked her growth throughout the story and I adore Alec.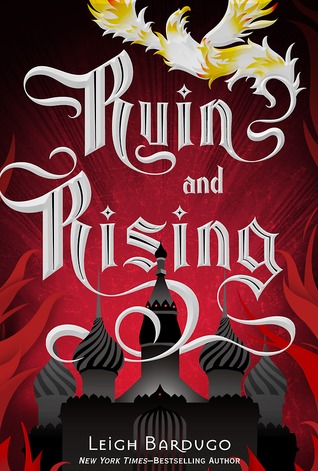 Ruin and Rising (The Grisha #3) by Leigh Bardugo. Read June 17-18. 4 stars
I still can't review this. I've started it twice. I don't know how to do it without spoilers. I don't know how to do it with spoilers, either. I have decided on a rating, though:
Plot: 3.5
Characters: 4.5
Readability: 4
Enjoyability: 4 
Overall Rating: 4 Stars
I'm still holding out hope that I'll get a coherent review done for this one day!
We were Liars by E. Lockhart. Read June 18-20. 3 stars.
I did not see that coming! Great twist. Unfortunately, the rest of story I did not find as interesting. I really enjoyed Lockhart's writing style, though. 
Tease (The Ivy Chronicles #2) by Sophie Jordan. Read June 19-23. 1.5 stars.
The first book in this series was ridiculous, but overall cute. This book was just ridiculous melodrama.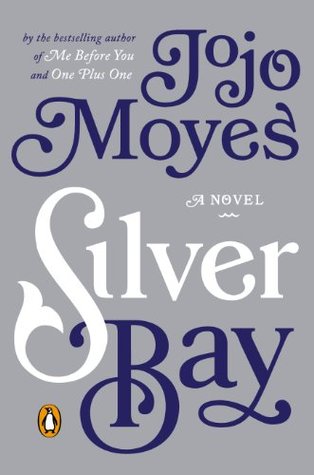 Silver Bay by Jojo Moyes. Read June 23-26. 3 stars.
I didn't enjoy this book as much as the other Jojo Moyes books I've read. While multiple 1st person is my favorite POV, there were too many views and their "voices" were not very unique. 10-year-old Hannah did not at all "sound" like a 10-year-old. I didn't really connect with the characters and while I liked them well enough, I didn't care too much about them. I also thought that Liza's big secret was over-dramatized and the twist in the ending was predictable.
All that said, I still find Moyes an incredible writer and look forward to reading more of her books.
*********************************************************
RE-READS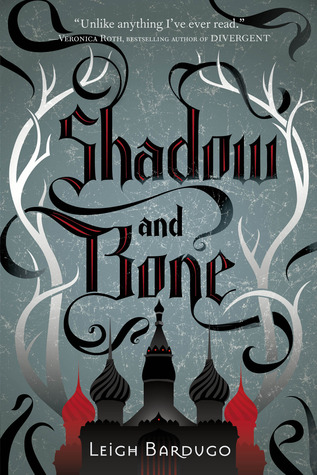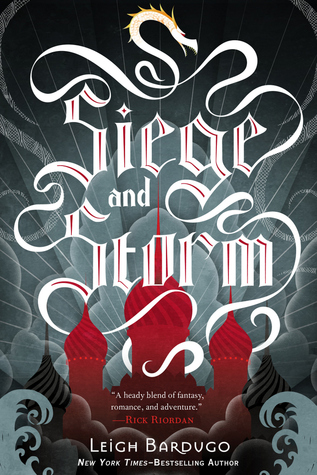 To gear up for Ruin and Rising, I re-read the first two book in the series, Shadow and Bone and Siege and Storm.
*****************************************************************
Put Back on the TBR Shelf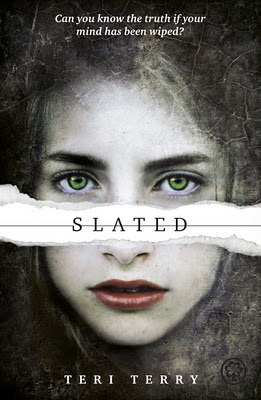 Slated (Slated #1) by Teri Terry. I tried to get into this, but I just didn't find it very compelling. The plot was slow. I got about half way through before I got distracted by other books and this ended up expiring from the Library. I might try it again someday.