I read a lot of books that I don't end up reviewing for whatever reason. Some because I wasn't impressed. Some because I didn't have the time. Some I just wasn't feeling it on whatever particular day I finished. I thought I'd start doing a post once a month  with just the couple thoughts I shared on Good Reads.
Lyfers (The Fandom Collection #2) by Rebekah N. Bryan. Read February 2-3. 3 stars.
Lyfers was a fun, quick read. I loved the idea for the story – an old boy band has reunited and goes on a theme cruise as part of their reunion tour. The story follows one of the boy banders and three groups of fans – two life time fans who are now in their forties, a trio of 30-something stay-at-home moms, and a couple of friends in their twenties. I really enjoyed getting the different perspectives and it really kept the story moving along at a good pace. My favorite character was probably Cody (one of the twenty-somethings). He agreed to go on the cruise with his friend because he wants to be more than friends with her and their storyline was cute and was my favorite to follow.
I did find most of the characters kind of hard to like at times, though. They all acted a little crazy and there were lots of times I was like, "Get a hold of yourself! You're a mother!" But overall, I found the story fun and it made me nostalgic for the days of Boy Bands past.
New Uses for Old Boyfriends (Black Dog Bay #2) by Beth Kendrick. Read February 15-16. 4 stars.
I really enjoyed this book. I had just read something pretty heavy and this light, quick, read was just what I needed. I liked the main character and her new friends, and her romantic interest. Her mother drove me insane for most of the book, but she did grow a lot by the end, so I can appreciate the character arc. This is the first book I've ever read by Kendrick, but I'm definitely going to check out some of her other books.
The Rules for Disappearing (The Rules for Disappearing #1) by Ashley Elston. Read February 16-17. 3.5 stars.
I was really enjoying this, but the last several chapters made me drop the rating from the 4 I was planning to give it. I find Witness Protection really interesting so I thought the concept was really good. I thought the characters were pretty well developed for the most part and likable most of the time, too. However, while I overall liked Meg there were many times she drove me insane. She thinks she's mature and smart and really she just acts like a bratty, stupid kid and ruins things. Her big trip with Ethan is the main reason I lowered the rating. I also thought all the "twists" were incredibly predictable. Overall, though, it was an enjoyable, easy read and I plan on checking out the sequel.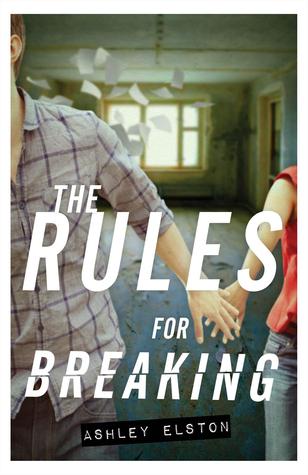 The Rules for Breaking (The Rules for Disappearing #2) by Ashley Elston. Read February 21-22. 3 stars.
I felt like a large part of this book was basically filler and then the end happened really fast. I did enjoy seeing more of Anna and Ethan (and Teeny) and I mostly liked how things got resolved. There were a couple things that seemed a little open-ended enough for another book, but as far as I can tell this is the last book in the series.
Wife for the Weekend (Sugar City #3) by Ophelia London. Read February 22-24. 4 stars.
This book was so cute! I am always on the look out for good Fake Relationship stories and Wife for the Weekend is one of the best I've read in awhile. Full review to come closer to release date.
*************************************************************************
RE-READS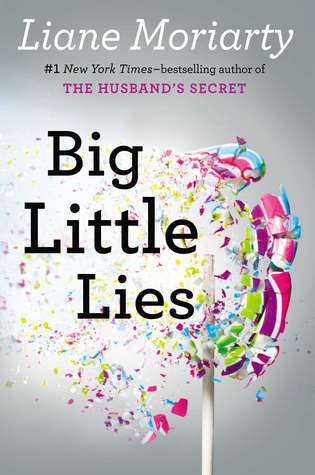 Big Little Lies by Liane Moriarty. This was one of my favorite reads from last year and I loved it just as much the second time around. I also got my dad to read it and he enjoyed it, as well.
Six of Crows by Leigh Bardugo. One of my other favorite reads from 2015. I was a little afraid I wouldn't like it as much the second time, but I think I actually liked it more. The first time all I wanted was more chapters from Kaz and I thought there was way too much Nina and Mathias. But knowing what I was getting this time, I didn't mind the Nina/Mathias chapters at all, nor did I think there was too much of them.
*************************************************************************
BACK ON THE TBR
Signal (Sam Dryden #2) by Patrick Lee and Chalk lines and Lipstick by Ophelia London. Both are books I've been wanting to read, but I couldn't get into either of them more than a few chapters. I do plan to try again sometime, though.