I read a lot of books that I don't end up reviewing for whatever reason. Some because I wasn't impressed. Some because I didn't have the time. Some I just wasn't feeling it on whatever particular day I finished. Reviewing the Unreviewed is my monthly post where I share my few thoughts on all the books I didn't formally review.
A Killer Harvest by Paul Cleaver. Read October 26-November 7. 3 Stars. 
I'm going to preface this by saying that I think if I had read this at a different time I would have enjoyed it much more and read it much faster. It just happened to be the book I started when a lot of life stuff happened and I didn't really feel like reading. I can't really tell if I just didn't find this that interesting or if it was my mood. Maybe a little of both? I did like the general concept and the multiple perspectives. I liked Joshua. I liked the ending. I thought the writing was a little too wordy at times. I felt like it over-explained a lot of things. Overall, it was a decent book, but I didn't love it. Again, it might have just been my reading mood.
Public Relations by Katie Heaney & Arianna Rebolini. Read November 8-11. 2 Stars. 
I wanted to read this because I thought it sounded a little bit reminiscent or Dating You/Hating You by Christina Lauren and When It's Real by Erin Watt, both of which I loved. However, Public Relations fell far, far short of my expectations. The main character, Rose, was pretty awful. She was incredibly self-centered, completely unprofessional, and just so, SO unlikable. I did not find her to be a sympathetic character at all and I almost wished things would've blown up in her face by the end instead of following it's obviously predictable path just because I would've liked her awful behavior to have some type of consequence. I also found the book way longer than it needed to be, filled with so much pointless detail that I had to skim some parts. So why am I giving this 2 stars instead of 1? Archie Fox! I often found myself smiling at scenes he was in and even though I did not understand at all why he was into Rose, I enjoyed their scenes together (though she often ruined it by the end of the scene). Sadly, though, even Archie Fox is not enough for me to recommend this book to anyone.
The Ghostwriter by Allesandra Torre. Read November 14-19. 3 Stars. 
So I thought this book was supposed to have twists? Did I misunderstand? Where were the twists?!?! I'm trying to not let the disappointment of my expectations effect my rating. The writing wasn't bad. I really liked Mark. It was verrrrry slow going, though. And I was ok with that because I thought there would be a great pay off later…but there wasn't really. A decent book, but another instance where my expectations/hype ruined it a little.
A big thanks to Suzanne @ https://thebookishlibra.com/ for a copy of the book which I won as the book of my choice from a giveaway on her blog.
Follow Me Back (Follow Me Back #1) by A.V. Geiger. Read November 19-22. 4 Stars. 
This is maybe more of a 3.5, but I'm bumping my rating up to 4 for a couple reasons. I thought this was really compulsively readable and I did not really see the end coming. I can't wait for the next book to see if my predictions are right.
I also liked the psychological aspects of the story. I thought the role reversal of online obsession was well done.
The Secrets She Keeps by Michael Robotham. Read November 22-25. 3.5 Stars.
I liked the writing. I read the first part of the book very quickly. I enjoyed both Meghan and Agatha's POVs. There just wasn't anything that surprising. Based on all the reviews I expected a few more shocks or twists, but it was all pretty straightforward. One thing that I did like, though, was that I forgot this was written by a man. I don't always think 1st person POV female characters written by men are very believable, but I thought Robotham's writing was solid. I'll read more from him in the future.
I started this book while I was at my brother and sister-in-law's for Thanksgiving. My sister-in-law is named Megan and is pregnant so I kind of felt like the story was a little more personal. I told her to stay away from any unknown pregnant women that try to befriend her lol.
********Back on the TBR********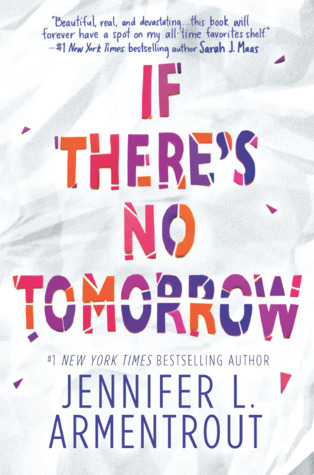 Library books that expired before I started them:
If There's No Tomorrow by JLA, Speak Easy, Speak Love by McKelle George, Little Deaths by Emma Flint, Betrayedby Lisa Scottoline.
Library books I barely started before I immediately thought, "Nope! Not in the mood!"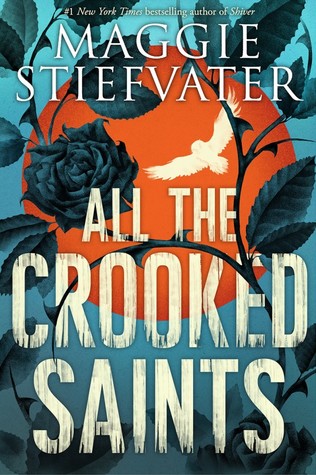 All The Crooked Saints by Maggie Stiefvater, In Other Lands by Sarah Rees Brennan, Sister, Sister by Sue Fortin.
********Re-Read********
When It's Real by Erin Watt. As you can probably tell by now, this was a very moody reading month for me where I spent more time figuring out what I didn't want to read than actually reading. I decided a good re-read was in store and went for this one. I loved it just as much the second time around.