I read a lot of books that I don't end up reviewing for whatever reason. Some because I wasn't impressed. Some because I didn't have the time. Some I just wasn't feeling it on whatever particular day I finished. I thought I'd start doing a post once a month  with just the couple thoughts I shared on Good Reads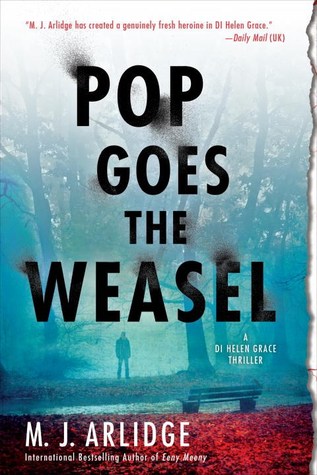 Pop Goes the Weasel (Helen Grace #2) by M.J. Arlidge. Read August 29-September 1. 3.5 stars.
My review for this will actually come out in a couple weeks, closer to it's release date. While I didn't find it quite as good as the first book in the series, I still found it compulsively readable.
Catch a Falling Star by Kim Culbertson. Read September 21-23. 4 stars.
This book was pretty adorable. I liked the main character and her friends and her relationship with her parents. I liked that she was from a small town and liked it. I liked how her relationship with Adam developed. I even liked some of the star metaphors, though some of them seem a little contrived. It dealt with some heavier topics, but I felt it was balanced well the adorableness.
Sweet Temptation (Sweet Triology #4) by Wending Higgins. Read September 9-27. 3 stars.
Unless you're a super fan of this series, I would highly suggest re-reading the trilogy before giving this book a go. The narrative relies on the reader already knowing what is going on and it skims over big explanations and a lot of details. Since it's been awhile since I read the series – especially the first two books – I didn't remember a lot of details. Because of this it took me a little while to get into the book, but I eventually did and really enjoyed getting Kaiden's point of view. Some of it was a little repetitive at times, but his inner voice was pretty different than Anna's and it added to the overall series experience. I would recommend this to fans of the series, especially to those Super Fans.
*************************************************************************
RE-READS
Cinder, Scarlet, Cress – The Lunar Chronicles by Marissa Meyer
I decided to do a re-read of the series before Winter comes out in a couple months. It pretty much reinforced all my original feelings on the series. Each book gets better. I love the characters and the romance and the action. Meyer does a phenomenal job of juggling multiple perspectives. This is probably one of the best done YA series out there and if you haven't started it, I highly recommend it. (And I love those covers! Especially Cress!)