This survey is hosted by The Perpetual Page Turner and is always so much better than the end of year posts I try to make up for myself. Though I originally wanted to not use the same book for more than one or two answers, I decided just to go with the most honest answer, despite how many recurrences. Fair warning: this survey could also be called The Red Rising Survey.
Number Of Books You Read: 136 (as of 12/26/16)
Number of Re-Reads: 19
Genre You Read The Most From: Contemporary
1. Best Book You Read In 2016?
I gave five books 4.5 Stars and while I could narrow it down to maybe my top 2 or 3, I think I'll just name the 5 – in order I read them.
1. Golden Son (Red Rising #2) by Pierce Brown
2. Morning Star (Red Rising #3) by Pierce Brown
3. This Adventure Ends by Emma Mills
4. Crooked Kingdom (Six of Crows #2) by Leigh Bardugo
5. My Lady Jane by Cynthia Hand, et al.
2. Book You Were Excited About & Thought You Were Going To Love More But Didn't?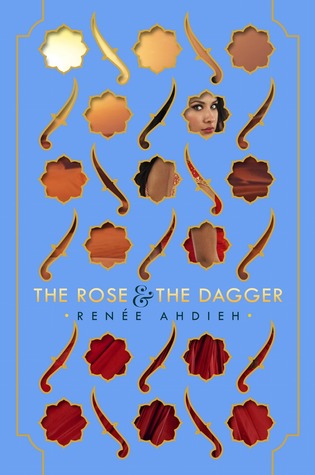 The Rose and the Dagger by Renee Ahdieh. I really enjoyed The Wrath and the Dawn, but the conclusion to the series just really underwhelmed me.
3. Most surprising (in a good way or bad way) book you read?
The Royal We by Heather Cocks and Jessica Morgan. I thought it would be really light and cutesy and was definitely surprised by the great character development and the major ups and downs they went through. It was a good surprise.
4. Book You "Pushed" The Most People To Read (And They Did)?

Red Rising by Pierce Brown. While it could have *possibly* been because I read it the month before the final book came out, I'm totally taking credit for at least a couple people I know reading and loving it after I read/loved/hyped/talked endlessly about it. 🙂
5. Best series you started in 2016? Best Sequel of 2016? Best Series Ender of 2016?

Ok, we all know the answer to this one. SorryNotSorry
Started: Red Rising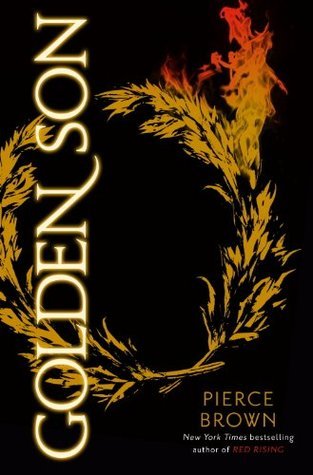 Sequel: Golden Son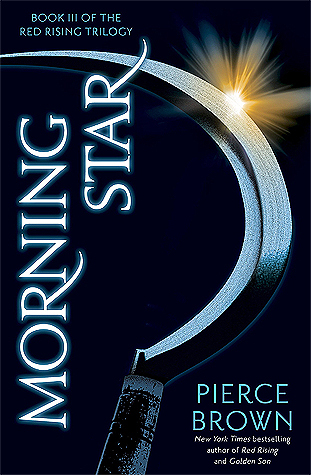 Ender: Morning Star
6. Favorite new author you discovered in 2016?
Pierce Brown, obviously.
7. Best book from a genre you don't typically read/was out of your comfort zone?

I'm a broken record and I know it. But I don't really read sci-fi and the Red Rising trilogy is amazing.
8. Most action-packed/thrilling/unputdownable book of the year?

Golden Son. The pace was so, so fast and there were so many surprises!
9. Book You Read In 2016 That You Are Most Likely To Re-Read Next Year?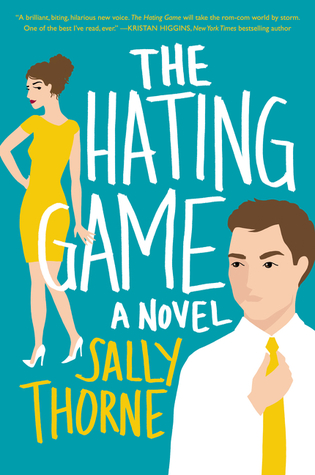 The Hating Game by Sally Thorne. Such a cute, quick read.
10. Favorite cover of a book you read in 2016?
This Adventure Ends
11. Most memorable character of 2016?

Kaz Brekker will always be one of my all-time favorite characters. I loved him just as much in Crooked Kingdom as I did in Six of Crows.
12. Most beautifully written book read in 2016?
There isn't really a book that stands out for this one. Though I think I described Pierce Brown's writing as both beautiful and brutal in one of my reviews.
13. Most Thought-Provoking/ Life-Changing Book of 2016?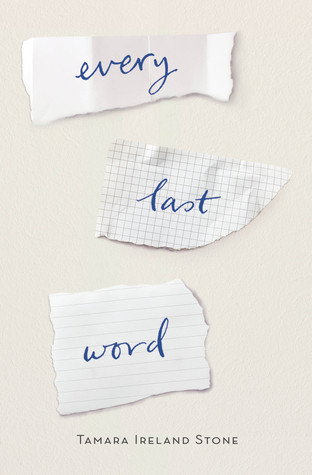 Every Last Word by Tamara Ireland Stone. Though I haven't been officially diagnosed, after reading this I am pretty positive I am OCD. I understand so many things about my life now that never made sense before. Mental Health Awareness, guys. It's important!
14. Book you can't believe you waited UNTIL 2016 to finally read?
Red Rising, yet again
15. Favorite Passage/Quote From A Book You Read In 2016?
I'm awful at these questions. I don't have one.
16.Shortest & Longest Book You Read In 2016?
Shortest: The Crown & The Arrow by Renee Ahdieh – 9 pages
Longest: Lady Midnight by Cassandra Clare – 698 pages
17. Book That Shocked You The Most

Golden Son. It had so, so many little twists and turns. I think the reason it was my favorite of the series is because it just continually surprised me when not many books can these days.
18. OTP OF THE YEAR (you will go down with this ship!)

(OTP = one true pairing if you aren't familiar)
Lucy and Josh from The Hating Game.
Kaz and Inej from Crooked Kingdom
19. Favorite Non-Romantic Relationship Of The Year
Sloane and her friends from This Adventure Ends (though there is one romantic part to that, it focuses more on the friendship)
20. Favorite Book You Read in 2016 From An Author You've Read Previously
Crooked Kingdom by Leigh Bardugo and This Adventure Ends by Emma Mills
21. Best Book You Read In 2016 That You Read Based SOLELY On A Recommendation From Somebody Else/Peer Pressure:
I had zero interest in My Lady Jane but all the hype made me read it and I LOVED it. I rarely agree with hype, but I really thought this one deserved it.
22. Newest fictional crush from a book you read in 2016?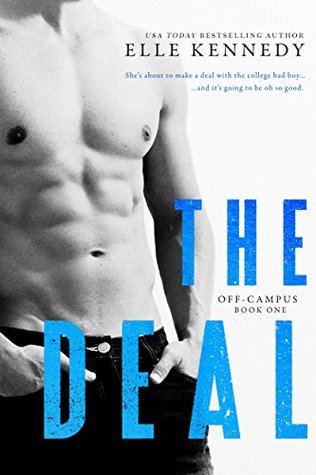 Garret Graham from The Deal. Even though he's the kind of guy I usually hate in books – and in life.
23. Best 2016 debut you read?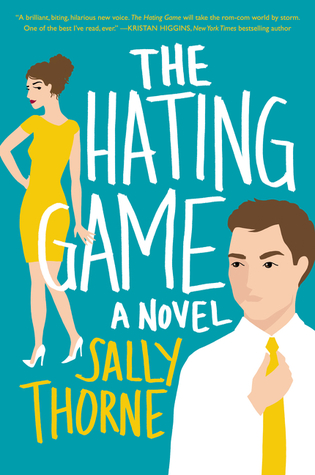 The Hating Game by Sally Thorne
24. Best Worldbuilding/Most Vivid Setting You Read This Year?
Red Rising
25. Book That Put A Smile On Your Face/Was The Most FUN To Read?
My Lady Jane! So funny!
26. Book That Made You Cry Or Nearly Cry in 2016?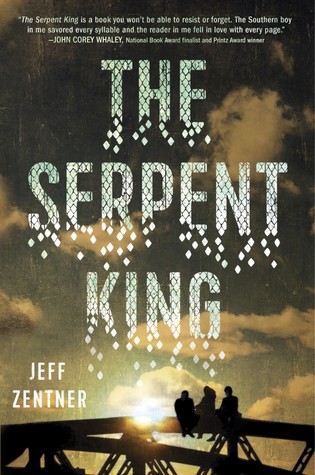 The Serpent King by Jeff Zentner made me ugly cry at a few parts.
27. Hidden Gem Of The Year?
I discovered Beth Kendrick's Black Dog Bay series this year and it's one of my favorite chick lit series ever.
28. Book That Crushed Your Soul?
I'm going to go with The Serpent King again.
29. Most Unique Book You Read In 2016?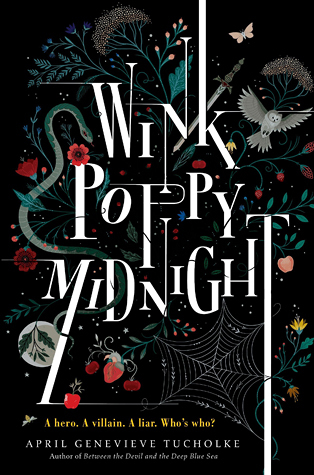 Wink Poppy Midnight by April Genevieve Tucholke
30. Book That Made You The Most Mad (doesn't necessarily mean you didn't like it)?
The Goodbye Bride by Denise Hunter. Lucy's behavior absolutely INFURIATED me.
1. New favorite book blog you discovered in 2016?
I love you all!
2. Favorite review that you wrote in 2016?
I am usually very disappointed with how my reviews come out, but it always makes my day when someone says they want to read the book based on my review. So the most recent review where that happened is for My Lady Jane.
3. Best discussion/non-review post you had on your blog?
The Elusive 5 Star Rating and Backing Myself into a Corner. I talked about my very strict rating system and how I've loosened up slightly from when I first started. But through the comments I also learned a lot about other reviewer's rating criteria and as a result I am far less angry when I see 5 star reviews for books that I don't think deserve it.
4. Best event that you participated in (author signings, festivals, virtual events, memes, etc.)?
I went to 3 author events this year and they were all great (Linda Castillo, Leigh Bardugo and Marissa Meyer)! I also got to finally meet my long-time-online-book-world-friend, Amanda!
5. Best moment of bookish/blogging life in 2016?
Hmmm, I'm not really sure. I would probably go with getting my Six of Crows duology signed and meeting Leigh Bardugo (as stated above).
6. Most challenging thing about blogging or your reading life this year?
There seemed to be frequent reading slumps where NOTHING sounded good. Though I was often disappointed with the number of posts I had done at the end of most months, I am happy that I didn't pressure myself to do posts I didn't care about just to fill the days.
7. Most Popular Post This Year On Your Blog (whether it be by comments or views)?
By views since I don't know how to look it up by comments: Review: Ruin and Rising (The Grisha #3) is the most viewed post of the year. The most viewed post that I actually wrote this year was my 3 Year Blogaversary Giveaway.
8. Post You Wished Got A Little More Love?
Any reviews, really. Even though I'm sure it reads like I just throw them together, reviews take me so long to write so when some of them – especially on books I really loved – get really low views, it's sad.
9. Best bookish discover (book related sites, book stores, etc.)?
Book Outlet! Though I wish they had more of the books that I was looking for, I got most of my Christmas book shopping done during their Black Friday sale. It's definitely a site I will be re-visiting.
10. Did you complete any reading challenges or goals that you had set for yourself at the beginning of this year?
The only challenge/goal I do is on Good Reads. I had reasons to go really conservative at 75 books, but as of 12/26/16 I've read 136 books (181% of my goal).
1. One Book You Didn't Get To In 2016 But Will Be Your Number 1 Priority in 2017?
I'm not sure if it will be the first book I read, but I really need to read Twisted Palace by Erin Watt!
2. Book You Are Most Anticipating For 2017 (non-debut)?
Iron Gold by Pierce Brown
3. 2017 Debut You Are Most Anticipating?
I can't really think of anything. I always seem to be the last to find out about good debuts.
4. Series Ending/A Sequel You Are Most Anticipating in 2017?
There are a couple sequels I can think of, but neither are ones I'm super interested in.
5. One Thing You Hope To Accomplish Or Do In Your Reading/Blogging Life In 2017?
Go to more author events!
6. A 2017 Release You've Already Read & Recommend To Everyone:
The Young Wives Club and Still Life are my two favorite 2017 releases I've read so far.